April 1, 2016
/
/
Comments Off

on Pasta Primavera
Spring into the season with this colorful and tasty dish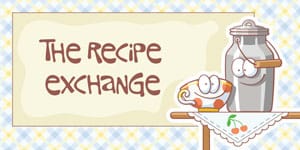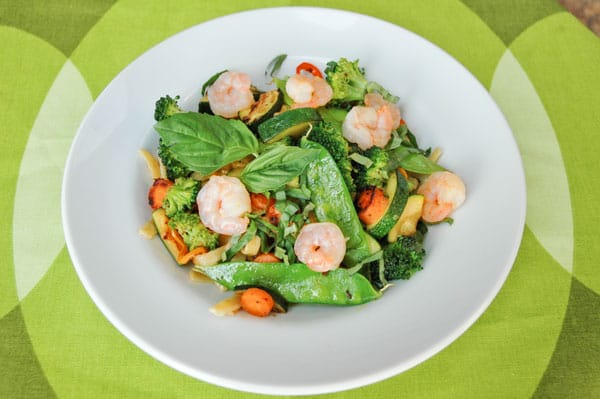 Article and photo by Lisa Crockett
When I was a teenager, I made most of my spending money babysitting. One family's home was particularly fun for me to work at because I knew there would nearly always be something good tucked away in the fridge for the kids and I to eat for dinner.  Typically we ate leftovers, which might be anything from Chinese chow mein to classic spaghetti with meat sauce.  One particularly delicious day on the job included sampling a multi-layer chocolate cake with a chocolate ribbon on top.  The cake was spectacular looking and tasting, worthy of a grand party, but it was something the family had whipped up simply to see if they could achieve the same results they had seen on a magazine cover.  As far as I could tell, they'd achieved nothing less than total success.
My mom is a skilled and efficient home cook who taught me solid kitchen basics, but rubbing shoulders with this family I discovered what it meant to pursue cooking beyond simply learning how to feed everyone several times a day.  For these folks, cooking was a hobby and a passion, a way to bring the family together to share an experience.
At bedtime, I would tuck the kids in, then flip on the television and open a cookbook.  The variety of cookbooks in the house spanned several shelves and covered cooking techniques that were new to me.  I loved those books, but it was the spattered, well-loved recipe box filled with family favorites that sat on the kitchen counter that truly captured my imagination.  On occasion, I would grab a few note cards from home on my way to babysit so I could hand copy recipes that looked new and tasty, but were still simple enough for a novice like me to make on my own.  The recipe I've shared here is one of those, still written in my curvy teenage handwriting on a well-worn yellow index card.
Pasta primavera.  It sounded just a bit exotic, that Italian name.  I later learned it meant "spring" in Italian, and in the 30 or so years since I made my first batch, I've varied the veggies and protein based on what was fresh at the market, or in need of consumption in my fridge.  Here, I've included the original veggies in the recipe for sentimental reasons.  The first time I made it, I remember what a revelation it was to taste the decadent richness of the sauce balanced with the barely cooked, vibrant springtime vegetables, a promise of warmer days and a plentiful harvest in every bite.
Over the years I have learned that I prefer to increase the vegetables and decrease the sauce and the pasta to create a lighter dish, but cooked according to the original instructions, the butter, cream and cheese combine to make a deliciously rich celebration of spring.  Made without the shrimp, it's a fantastic side dish for grilled chicken or meat and can be served warm or at room temperature.  One other thing I've learned to appreciate is that cooking primavera is quick, which is important during this season when pleasant weather can be fleeting.  Making a batch of this takes little time, produces few dishes to clean up, and allows you to get outside and enjoy the sunshine.
Pasta Primavera
2 large zucchini, cut into quarters and chopped thinly
10 – 12 mini sweet red and yellow peppers, thinly sliced
5 carrots, sliced
2 yellow onions, diced
2 heads broccoli, cut into bite-sized florets
1/2 pound snow peas
2 pints whipping cream
2 sticks butter (16 Tbs)
2 cups Parmesan cheese
1 1/2 pounds fettuccini noodles
2 teaspoons olive oil
1 pound cooked, frozen shrimp, rinsed and drained
Fresh basil, chopped, to taste
Cook fettuccini according to package directions to desired doneness, taking care to use plenty of water, adding a bit of olive oil to the water, and stirring frequently to prevent noodles from clumping.  While noodles boil, sauté onion in a bit of the butter until soft, then add the rest of the butter and stir continuously until it is melted.  Continue to stir the mixture while adding the cream, and then add the cheese and stir until it is melted and the mixture is smooth.  Drain noodles, return them to their cooking pot and add the sauce, stirring and tossing until noodles are evenly coated. Cover the pot to keep the noodles warm and add the olive oil to the same pan you cooked the sauce in.  When the olive oil is warm, add the carrots and sauté for two-to-three minutes before adding zucchini.  Sauté another few minutes before adding broccoli, then peppers, and then peas.  Cook just until veggies are tender but still crisp and vibrant in color.  Add shrimp and then mix with pasta and sauce.
Garnish with fresh basil.  Bon Appétit!