Springy salad for brighter days
April 1, 2023
/
/
Comments Off

on Springy salad for brighter days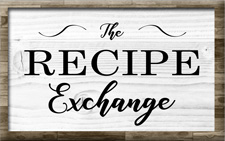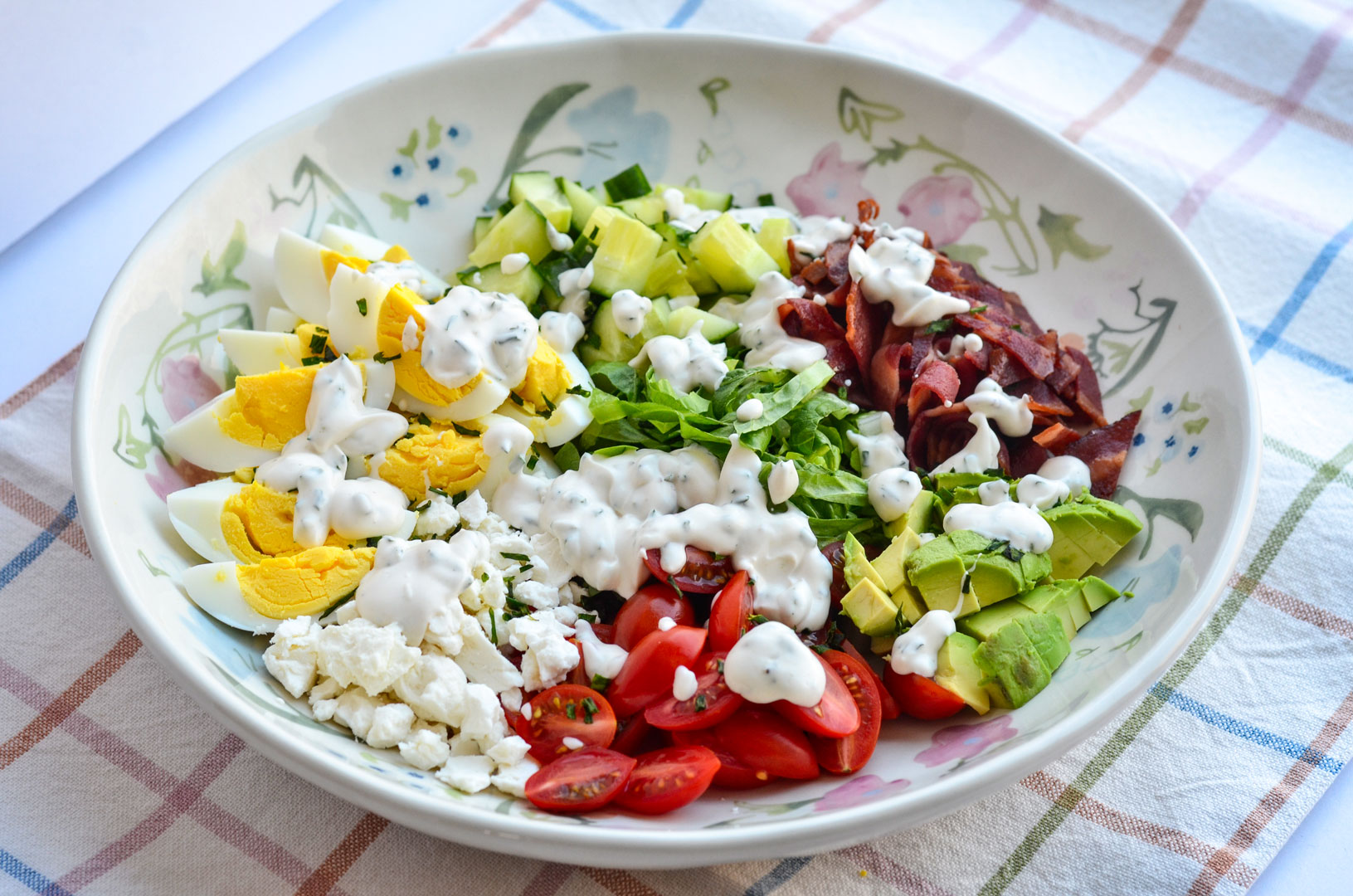 This is the time of year when I usually find myself with a fridge full of hard-boiled eggs. Even though my kids are all adults now, it is not at all unusual for them to nostalgically head to the store for a decorating kit and then draft me into helping them boil and dip dye two (or three or four) dozen eggs. The egg is the ultimate symbol of spring – new life, soft pastel colors, and the richness of all the good things to come in the new season. In short, I would never say no to a fridge full of eggs.
Still, it is a lot of eggs to cope with. There were times in the past (I am ashamed to admit) when I actually simply threw some away. Most of them landed on soft white bread slathered in mayo and deliciously squishing out the edges. There were also platters of deviled eggs and even the occasional creamed egg on a crispy piece of toast. Nothing fancy, but all tasty options when I wanted something more than just an egg with a sprinkle of salt.
In the last few months, I have re-evaluated my view of eggs in my diet. I love eggs and eat them at least a few times a week for either breakfast or dinner. Of late, general problems with the supply chain, along with specific problems with a severe outbreak of avian flu meant that I did not mindlessly buy a carton of eggs. Instead, they became something to be savored as the tasty, versatile and still pretty affordable source of nutrition that they are. The idea of perhaps throwing some of them in the trash because I could not eat them all up has become unthinkable.
This salad makes eggs the star of the show and puts all those eggs to good use. I used six, but this salad could easily handle at least twice that and still maintain a good balance of flavors. Every component is used straight from the fridge, so it comes together in under 15 minutes (assuming your eggs are already boiled). The colors in the salad are a visual feast, pretty enough to serve to company with a crusty loaf of bread or tender croissant. I like to serve this on a bed of romaine lettuce for crunch, but those lettuce leaves could also be used to wrap the salad into a low-carb triumph.
I have used lightened up ingredients here like low-fat feta, Greek yogurt, and turkey bacon, but if you want something richer, opt for higher fat alternatives. I like to place the salad components on the serving plate unmixed for a pretty presentation and then toss just before serving. No matter what you do to make and serve this dish, it is a tasty and sophisticated way to welcome the new life of a new season.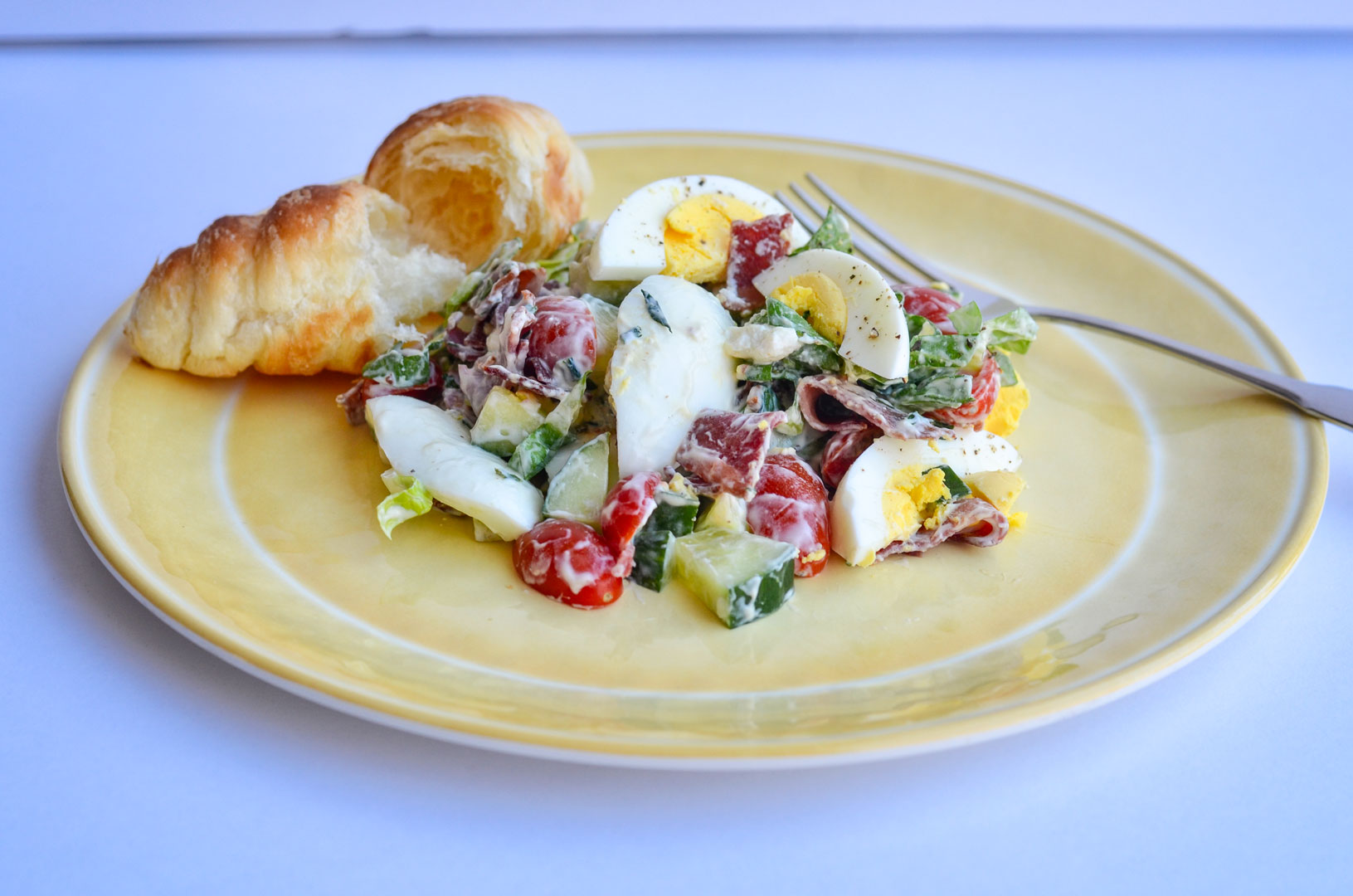 Egg Cobb Salad Recipe
Salad:
• 6-12 hard-boiled eggs,
quartered
• 8 strips turkey bacon, cooked
and chopped
• ½ cup feta cheese
• ½ cup chopped romaine lettuce
• 1 English cucumber, chopped
• 1 avocado, chopped
• ½ cup grape tomatoes, chopped
Dressing:
• ¼ cup mayonnaise
• ¼ cup Greek yogurt
• 3 tablespoons red wine vinegar
• 3 tablespoons chopped chives
• Salt and pepper to taste
Arrange salad ingredients on a platter or in a bowl as desired. In a small bowl, mix dressing ingredients with a fork until well combined, then drizzle over salad.
Serve immediately.
Side Note: There are multiple methods for boiling eggs. I like the yolks completely cooked and bright yellow. Here's how I do it: Bring a pot of water to a rolling boil, then gently lower eggs into the water with a slotted spoon or strainer.
Boil for 12 minutes, then submerge eggs in an ice-water bath until completely cool. Refrigerate until ready to peel and use.
Article and photos by Lisa Crockett