Still time to vote in 2023
October 30, 2023
/
/
Comments Off

on Still time to vote in 2023
As of October 1, there were 296,557 active citizens registered to vote in Douglas County.  Democrats numbered 53,725 Republicans 97,712, Unaffiliated 140,493 and other affiliations 4,627.
While many citizens mailed or cast their votes during Early Voting in October, Ballot Drop Box locations will be available 24 hours a day until 7 p.m. on Election Day, Tuesday, November 7.  Voter Service and Polling Centers (VSPC) will also be open until 7 p.m. on November 7 for drop-off ballots and for citizens who want to vote in-person or who require an ADA voting machine.
The only 80108 drive-up, drop-off box is located behind the Douglas County Libraries – Castle Pines, 360 Village Square Lane.  For the hours and locations of all county ballot drop-off sites, visit https://www.douglas.co.us/elections/voter-service-and-polling-centers/.
If you are not registered to vote as of October 30, 2023, residents in Douglas County can still register at VSPCs through Election Day.  There are four VSPC locations in Douglas County that open on October 30.  There are no VSPC locations located in Castle Pines.  To locate VSPC locations, visit www.douglas.co.us/elections/voter-service-and-polling-centers.
If you are voting in person, you will need to provide identification at the time you vote – either your valid Colorado driver's license reflecting your Colorado address or a valid ID card issued by the Colorado Department of Revenue.  A valid U.S. passport is also acceptable.
VSPC dates and hours are Monday through Friday, October 30 to November 3, from 8 a.m. to 5 p.m., Saturday, November 4, from 9 a.m. to 1 p.m. and Monday, November 6, from 8 a.m. until 5 p.m.
For additional information, contact the Douglas County elections office at 303-660-7444 or visit www.douglas.co.us/elections.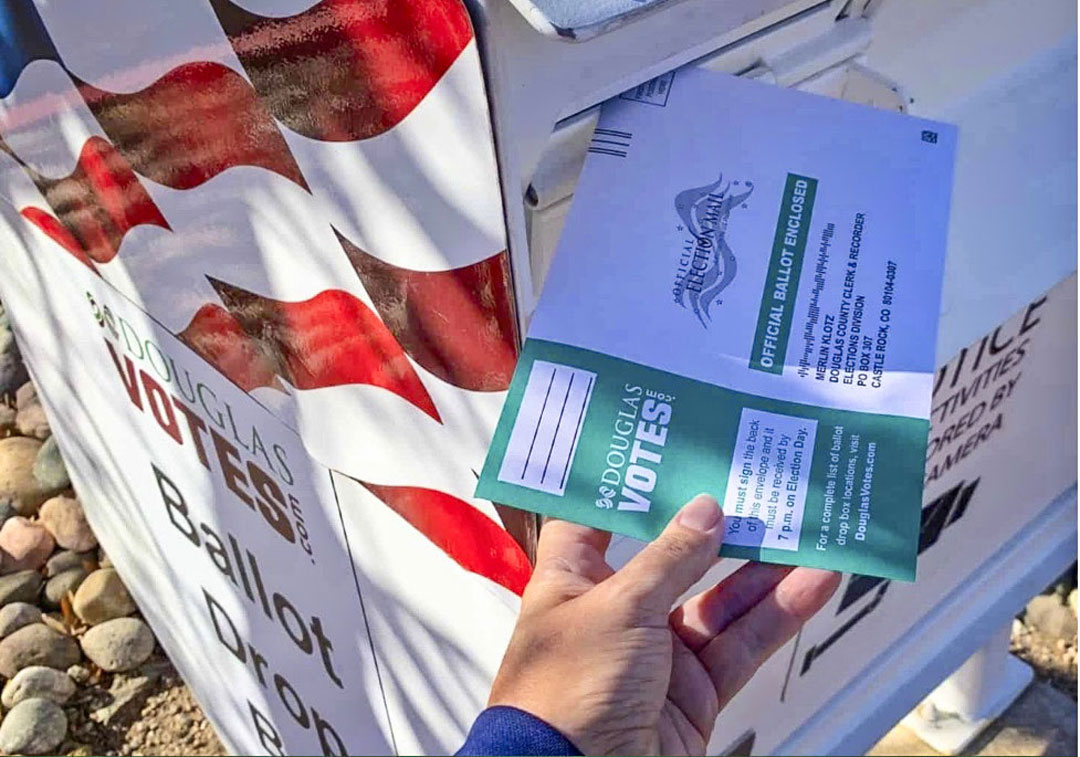 By Patte Smith