August 1, 2020
/
/
Comments Off

on Sweet on sourdough
A baker's saga
Article and photos by Lisa Crockett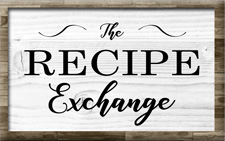 Sourdough is very on-trend right now. Everyone, it seems, is whipping up their own starter (or getting some from a friend) and then turning out artisan loaves worthy of the cover of Bon Appetit magazine. Upon deciding that I too would partake of this particular fad (if you can call a centuries-old process a fad), I read what seemed like hundreds of web pages full of advice on everything from the benefits of rye flour to the effect of relative humidity on how bread rises. Armed with a mountain of knowledge, I elected to follow the directions on the King Arthur Flour website. The method is pretty simple: mix flour and water and then wait. So, I waited, and waited … and waited.
The directions suggest that the process of creating a starter with enough lift to make a loaf of bread rise takes about a week. I was mildly alarmed on day three when, instead of the "fresh, fruity aroma" described in the directions, my starter smelled, well, terrible. A moment's search, however, revealed that this was not uncommon and was bound to get better. As one would-be baker described it, instead of a pleasant sourdough scent, it smelled like "old milk left in a hot dumpster." So, I persevered, twice each day measuring out a half cup of the starter and mixing it with fresh flour and water to "feed" the bacteria destined to eventually create beautiful bread.
Initially, owing to the unpleasant smell, I simply tossed the discarded starter into my compost bin without a second thought. By day 10, my starter bubbled appropriately and now smelled more like something I might want to eat, but still did not produce enough expansion to make bread. More reading revealed that the discarded starter was a useful ingredient, so I started to save it in the fridge rather than throwing it out. Once I banked a few cups of the stuff, I started to play around with it. Soon, I began to look forward to all the delicious ways I could put it to good use.
My first experiment was with sourdough waffles – a standard recipe was available on dozens of websites and had rave reviews. The method calls for making an overnight "sponge" with starter discard, more flour, and some buttermilk, and then adding eggs and a few other ingredients in the morning to create a thick, dough-like batter. I plopped a dollop of the mixture on the waffle iron and crossed my fingers. To my delight, the waffles cooked up golden brown, tasting pleasantly of sourdough. They were delicious with syrup and butter, but their savory tang would also make them an excellent vehicle for a breakfast sandwich of bacon and eggs.


Next, I tried a granola recipe I found on a health food website. Sourdough starter is extremely sticky, so using it to bind the granola into clumps means very little honey or maple syrup is necessary to achieve classic granola consistency. This is both good news and bad news – the resulting granola is only faintly sweet, so unless you're pretty hardcore, it's hard to eat without some added sugar, which kind of defeats the whole point. I must admit, however, that it was quite good with some (very sugary) fruit-flavored yogurt.
The days wore on, and my starter multiplied almost faster than I could keep up with. Knee deep in starter, I stumbled on a recipe for crackers that used it up at a rapid pace, just what I needed. I mixed three quarters of a cup of starter with two teaspoons of Italian seasoning, two tablespoons of melted butter, and a quarter teaspoon of salt. Since the recipe doesn't call for additional flour, the mixture is viscous and wobbly, but I gamely used an offset spatula to spread it very thinly on a parchment-lined baking tray, baked it at 325° for 10 minutes and then cut it into small squares. After an additional 30 minutes in the oven, I had supremely tasty and crispy crackers. The crackers were good on their own, but divine with a tiny schmear of cream cheese. The first batch disappeared in just under an hour. I made many, many batches. At that rate, I figured I could use up any and all starter I might have, even if my quest for sourdough bread went on for quite some time.
The crackers were not the end of the story, however. The scone recipe I'm sharing here was everything I didn't want – a little fussy and time consuming, with a longer ingredient list than I wanted. I found myself in possession of a bounty of berries that needed to be used, though, so one lazy Saturday, I gave it a shot. The method for this recipe calls for lining a cake pan with plastic wrap, piling berries into the pan and then pressing the dough on top of them so that the berries don't sink into the batter causing unattractive craters to form. The dough itself is laced with lemon zest and the final product is lightly kissed with a sweet lemon glaze which perfectly complements the sweetness of the berries and brightens up the final product. I grumbled a bit during the process, but then I took a bite. Trust me on this, you're going to want to make these. Do it.
I'm now on day 16 of my starter journey, still waiting for it to double in volume in six to eight hours, the prescribed threshold for starter capable of making bread rise. My longing for bread is a bit discouraging, until I eat a scone warm from the oven, jam-packed with beautiful fruit. As I eat the last scone crumbs and think about making another batch, I realize that making a starter really is worth the wait.