Teen making a difference to improve the lives of others
May 1, 2016
/
/
Comments Off

on Teen making a difference to improve the lives of others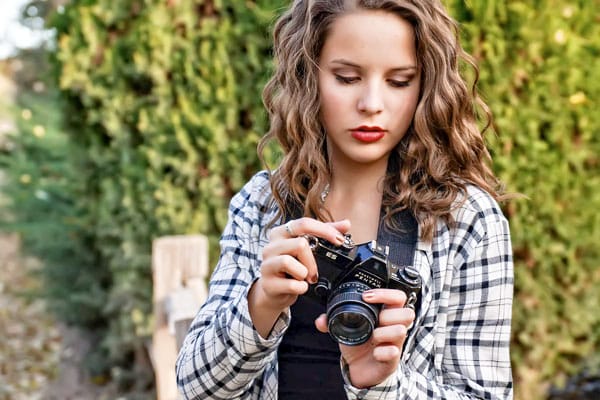 Becca Beaty enjoys photography among other hobbies.
By Nancy Koontz; photos courtesy of the Beaty Family
Teens often get a bad rap, but statistics show they are involved in their communities more than ever before. Presenting Castle Pines resident, Rebecca (Becca) Beaty, an extraordinary 17 year old student who understands the full scope of the devastation caused by cancer.
Becca's grandmother (Nana) was diagnosed with multiple myeloma and given three years to live. Nana lived a productive 17 years instead because of the clinical trials and lifesaving treatments she received through the Leukemia & Lymphoma Society (LLS). This allowed her to spend precious time getting to know Becca and her other grandchildren.

Becca has the honor of being Colorado's first ever female "Student of the Year" candidate for The Leukemia & Lymphoma Society. This is part of the "Man & Woman of the Year" LLS campaign where candidates raise money to help save lives for research, treatments and much needed support for patients and families who are battling blood cancers. "Every dollar I raise is a vote for me and a vote to cure cancer. My goal is to raise at least $15,000 by the May 21 gala and grand finale. For me, it's about raising money for important research that not only helps LLS funding, but also supports other cancer research that helps repurpose drugs to fight many other types of cancer and diseases." Becca said.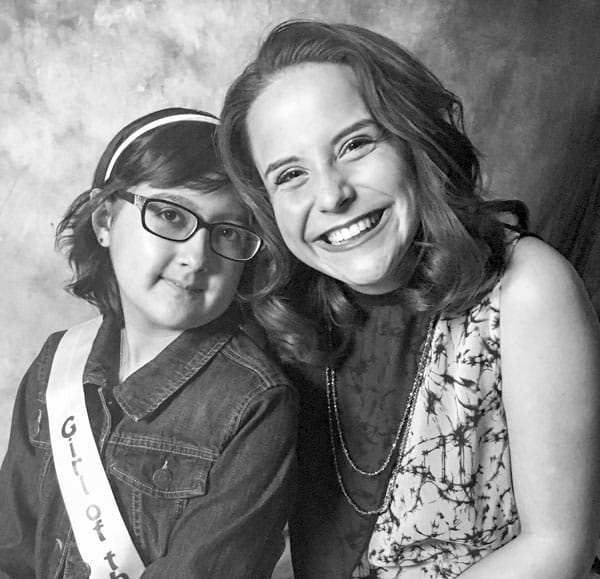 Becca Beaty (right) with the Leukemia & Lymphoma Society "Girl of the Year" Mariah.
Becca started on her mission to help raise money for LLS after she was in a lot of physical pain from years of playing soccer, and she ended up having serious knee surgery. In spite of that, she signed up with Team in Training (TNT), a branch of LLS and ran her first half-marathon in San Francisco in October 2015. She raised more than $3,000 to help create a world without blood cancers. Becca was so exhilarated and inspired after finishing the race, she then made a pledge to live a life of service by treating the sick and making people well. Becca loves children and plans on pursuing a career in pediatric oncology nursing. As a junior at Arapahoe High School, she has already started looking at potential colleges with top-rated nursing programs. Becca, whose favorite classes are physiology and biology, recently visited Baylor University in Texas and said they had an impressive nursing program.
Becca loves her family dearly: mom Cindy, dad Bob, and brothers Tommy (21), Mark (20), and Danny (14). She said spending time bonding with them, having family dinners, and going on sailing vacations is what she loves the most. Becca looks forward to going to Cherry Hills Community Church every Sunday, and she is now doing cross-country, track, and pole vaulting at school.
Becca credits her parents with inspiring her love of people and God. They also instilled in her the spirit to "never quit or give up on her dreams." Becca loves babies, her favorite TV show is Grey's Anatomy, and she enjoys attending Young Life, Key Club, and Future Business Leaders of America at Arapahoe High School. Becca said if she could have one wish come true it would be "That there is a cure for cancer. I am so passionate about it… It effects so many people in addition to the patient… the families, the caregivers."
I love doing interviews with outstanding people we can all admire, but I might have loved doing this one the most – because Becca gives us hope for tomorrow. Becca Beaty is a bundle of love, spirituality, and promise – and an exemplary young lady. We all certainly can join in on her message of hope for a world free of cancer.
If you want to help Becca with her Leukemia & Lymphoma Society "Student of the Year" campaign through finance, goods, or even prayer, visit www.mwoy.org/pages/rm/denver16/bbeaty.