The Exchange Coffee + Conversation
October 1, 2022
/
/
Comments Off

on The Exchange Coffee + Conversation
Community gathering spot serves up a taste of home
Serving up memories, brightening the day, and bringing folks together.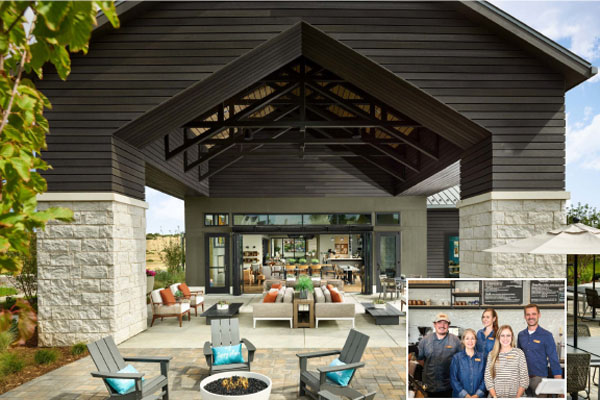 By Chris Michlewicz
Anyone who's been to The Exchange Coffee + Conversation knows that it's managed to capture and cultivate that home-away-from-home feeling.
As the first official business to open on the east side of the City of Castle Pines, there might have been some added pressure to get it right. Whatever the case, The Exchange has undoubtedly nailed it, crafting a spacious, welcoming atmosphere for reading a book, working remotely, studying or chatting over coffee, tea and light snacks.
Nestled in the heart of the community, the coffee house shares a space with the community information center in The Canyons, a residential housing mixed-use development comprising the eastern half of the city.
When The Exchange first opened in June 2020, only a few dozen houses existed nearby. But new and long-time residents on the west side of Castle Pines, Parker and beyond quickly discovered the java shop, turning it into a trendy-yet-unassuming indoor or outdoor gathering spot.
"The ambience is peaceful, it's quiet," said club manager Anthony Donnell. "It's just a soothing place, really tranquil and calm."
Natural light, tall windows, wood floors, cavernous ceilings and plenty of stretching room accentuate the dining experience that may come as a surprise to some.
And it's not just coffee and muffins on the menu.

A variety of exceptional options are featured, including: Chipotle Turkey Baguette with bacon, cheddar, chipotle aioli and field greens in a tomato basil wrap; Ham & Cheddar Baguette with tomato, dijonnaise and field greens; Gluten-Free Seasonal Salad with strawberry, radish, almonds, snap peas, strawberry vin and chicken (optional).
All Day Burrito with scrambled egg, crispy hashbrowns, crumbled bacon, white cheddar, chipotle aioli and roasted salsa; a selection of toasts, like The Works with smashed avocado, dried sweet corn, almonds, cranberries and feta cheese.
The dinner menu includes apps like mac and cheese bites and main features like a decadent chicken bbq pizza with red and green onions, cheddar cheese and bbq sauce.
The vast and varied experience of The Exchange's chef and food & beverage managers translates to elegant and professionally built meals for catered events and private parties.
Because it's still centerpiece of The Canyons – and aims to remain that way – The Exchange brings with it a lifestyle element that most traditional coffee shops can't claim. A lifestyle coordinator organizes 15-20 monthly events for residents of The Canyons, like Yoga on The Green, neighborhood hikes and kids crafts. The Exchange also hosts monthly supper club events for homeowners in the burgeoning neighborhood, pairing a range of gourmet four-course offerings with cocktails and wine. The October theme of "under the sea" means Maine oysters and halibut will be on the menu.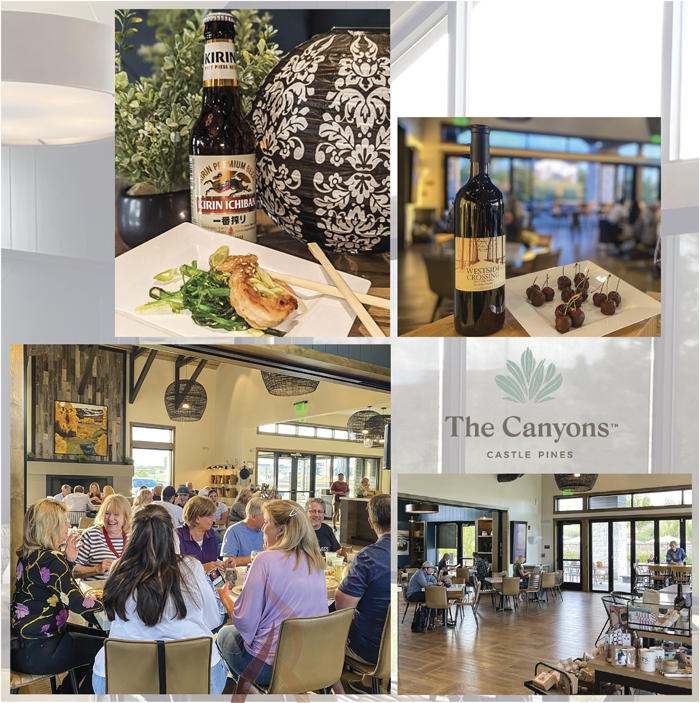 The Coffee House, which celebrates occasions such as National Chai Day, is a venue for bunko and trivia nights, and it hosts music and mimosas on Sundays from February to October, and regular happy hours and dinner specials.
"We keep that as a main focus: doing our part to bring folks together," Donnell said.
The Exchange Coffee House is sure to broaden its strong following as more residents move into the community. For now, it's enjoying its time as a small but mighty force for forging connections, serving up memories and brightening the day of anyone who walks through the doors.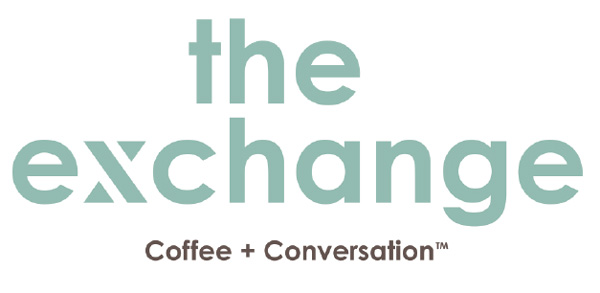 1415 Westbridge Drive
Castle Pines, CO 80108
www.theexchangecoffeehouse.com