Enstrom Toffee & Confectionery
December 1, 2021
/
/
Comments Off

on Enstrom Toffee & Confectionery
The gifting tradition brings some sweet taste of the season
By Chris Michlewicz
A confectionery owned and operated by a Colorado family has become something of a holiday tradition for families here and well beyond our state's border.
Enstrom Toffee & Confectionery, based in Grand Junction, churns out tens of thousands of pounds of goodies each year, more than two-thirds of it in the months and weeks leading up to the holidays. The company has built its reputation on its almond toffee, which has a light-crunch texture and a mouth-watering flavor profile that comes with a hint of nostalgia. Enstrom has since broadened its offerings to include peppermint cookie bark, cream caramels, mint meltaways, toffee popcorn and truffle assortments, all available via mail order or in retail locations in Lone Tree, Denver, Grand Junction, Arvada and Fruita.
The delicacies have found their way into the hearts and mouths of families, most of them by way of a gift from friends, coworkers, business associates or family members. It makes sense that the tradition has caught on among loved ones. After all, there are few gifts sweeter than candy, and few better ways to say "Merry Christmas" than with milk or dark chocolate almond toffee.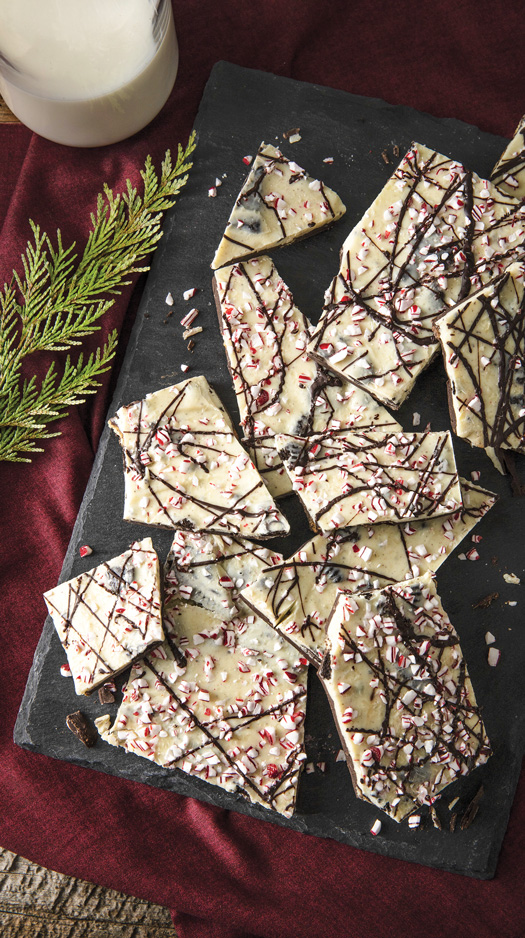 This bent toward tradition comes from a genuine and heartfelt place: the Colorado grown business is being passed to a fourth generation, and this generation has every intention of maintaining a mom-and-pop feel while expanding the operation and creating new believers.
Jim Simons, vice president of sales and co-owner of Enstrom Toffee & Confectionery, says the sense of togetherness is the company's best asset, and during conversation, customers often "talk about it as their toffee." A few years ago, Enstrom launched a campaign to capture some of the stories generated by the candy.
"They would talk about how it's been a tradition in their family to find ways to hide it in the freezer so no one sees it," Simons said. "Everyone would fight over it, and they continue that tradition from the grandparents to the grandchildren."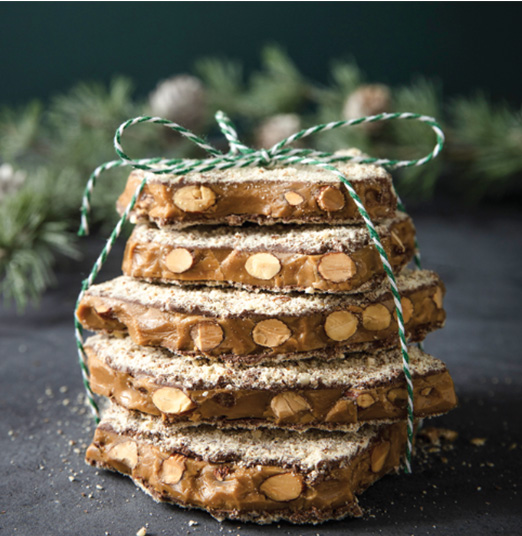 The business started when Jim's great-grandfather, Chet, was working as a delivery boy for Barthel's Ice Cream Company in Colorado Springs. Every night after his shift, he would stay and help the confectioner make candy.
This was the foundation of the knowledge he brought to the table when he co-created the Jones-Enstrom Ice Cream Company; made-from-scratch butter toffee was an ingredient. Chet's hand-dipped chocolates and small-batch caramels became a holiday gift for family and friends, and because of its popularity, Chet and wife, Vernie, founded the Enstrom Candy Co.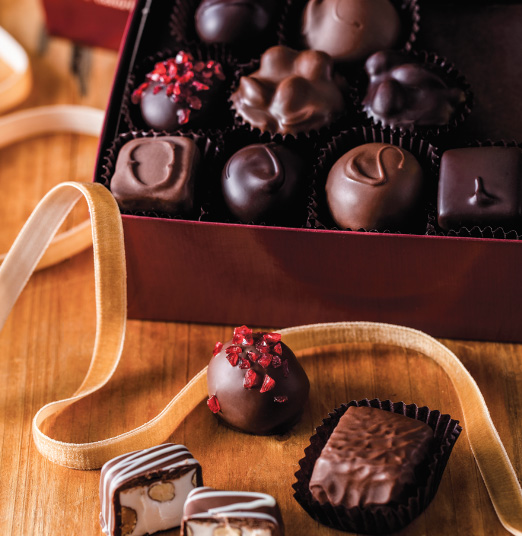 The company was sold to their son and daughter-in-law, Emil and Mary Enstrom, in 1965 when Chet decided to run (successfully) for the Colorado State Senate. They took it from a 2,000-pounds-per-year operation to a 20,000-pounds-per-year operation, and the next
generation – daughter Jamee and son-in-law Doug Simons – expanded it to a 100,000-pounds-per-year juggernaut in the first few years after taking it over. It's being handed over to their sons, Jim and Doug Jr., who are part owners and oversee day-to-day business.
Before it was passed on each time, the family members spent years in the company learning by example. That's part of the reason why the motto of "building legacies, providing unforgettable experiences and exceeding expectations," carries on. The culture at the company, which grows its workforce from 100 to around 300 during the holidays, doesn't change.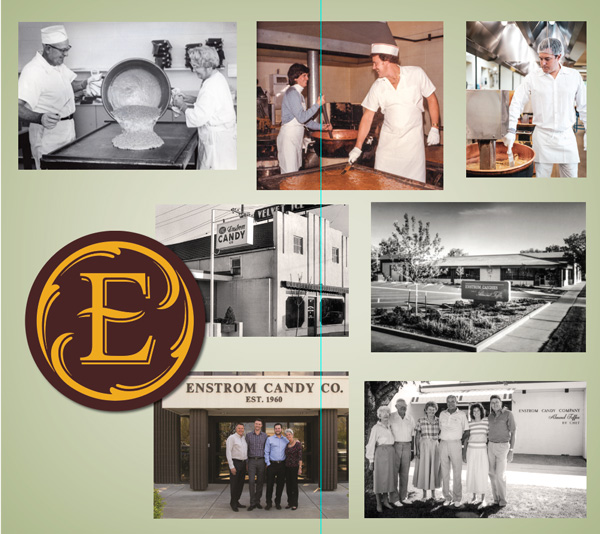 "We want to keep the same idea that we're just making candy for a few friends and family," Simons said. "We don't want to become that conglomerate. We're not public. We're just a small family business that happens to make a bunch of candy."
Enstrom has grown in part by using proprietary technology that gives them the only continuous-flow pure butter toffee cooker in the world. This is part of the secret to success — that, and the discovery that enrobing the almond toffee in chocolate gave it a shelf life that suddenly had it competing with the big dogs of the candy aisle. Candy from Enstrom can already be found in Costco, Michael's, Kohl's, some Krogers, and even on QVC, but even still, Enstrom continues to expand to more stores.
Gift baskets and tins further expand Enstrom's presence in the kitchens and dining rooms of families everywhere around the holidays, and while the taste of their goodies evokes sweet seasonal flavors, there's truly nothing better than gifting that same experience to someone you love.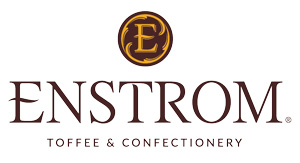 Enstrom Candies, Inc.
701 Colorado Ave.
Grand Junction, CO 81501
www.enstrom.com