Tweet Kimball: The heart of Cherokee Ranch & Castle
May 1, 2018
/
/
Comments Off

on Tweet Kimball: The heart of Cherokee Ranch & Castle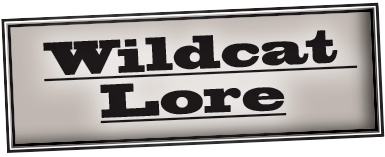 Part three of three
By Joe Gschwendtner; photo courtesy of Cherokee Ranch & Castle
Much has been said and written of Tweet Kimball, Cherokee Ranch owner who died in 1999.  What often remains uncaptured is her essence.  At her very core she was a naturalist, appreciative and dedicated to her world of animals, the environment and their preservation.  Wildcat Mountain residents are deeply indebted to her.
Three years before she died, plans were drawn up for the Cherokee Ranch & Castle Foundation.  It was dedicated to preserving the cattle ranch, the environment, its wildlife and archaeology.  That it would continue to be a working cattle ranch was essential, but it was also to become a world-class education center in animal husbandry and agriculture.
In her day, Tweet was a mentor to many operations in the industry, big and small.  One story has her coaching Dr. Roland Sanchez and wife Elia while their diabetic children were receiving care at Denver's Children's Hospital and overnighting at the Cherokee Ranch.  Today the Sanchezes manage ranching operations spread over 45,000 acres in New Mexico.
James Holmes, executive director for almost three years, reports that Tweet's vision is being followed, though not without challenges.  Ranch venue events contribute to cash flow, as do endowment earnings and annual support from the Denver Scientific and Cultural District.  The ranching element is still evolving.  Thus, ranch manager Rafael Miranda and Holmes have traveled many hours and road miles to uncover best practices in cattle operations that will eventually lead to profitability.
Holmes is tasked with growing the Foundation through development.  Beyond mere ranch profitability, the expansive mission is to turn Cherokee Ranch into a Colorado hub for educational development.  Realization of that goal would remake Cherokee Ranch into a world-class working ranch and teaching center.
Last year, an anonymous donor contributed $250,000 to the cause.  With this generous seed capital, Holmes is months away from launching a capital campaign to fund Tweet's expanded vision.  If anyone can do it, he can.  He sees the opportunity as a "perfect crossing of his business and philanthropic experience."
Tweet Kimball's life continues to inspire all involved in today's foundational work.  Nineteen years have elapsed since her passing, so many who know of her do it primarily on a higher plane, consistent with the Foundation charter.  It was her staff that really knew her heart.
Stories abound about Tweet's horse Chinquapin and a burro that roamed the ranch when she resided there.  Some visitors complained about the animals as driving hazards.  This was a mistake and they might quickly know it, as her welcoming attitude could descend from warm to frosty.  On quiet evenings, Tweet was also known to sit on her terrace feeding the local raccoon population, never more at peace with the world.
In these Wildcat Mountains, Mildred Genevieve Montague Kimball is a legend. Late though she may have been in her arrival, absolutely none have done more with heart and hand to limit the type of change that can afflict these magnificent lands.
Wildcat Lore
As it turns out, The Connection serves residents of the Wildcat Mountains, a name pioneers and historians gave to the high country paralleling I-25 from Highlands Ranch and Lone Tree south to Castle Rock. Since the first territorial road (Daniels Park Road) bisected our mountains, there was no shortage of colorful characters parading through what are now private properties on the ridges of Douglas County. We bring these grizzled and gutsy settlers alive again, vividly sharing their stories of grit and achievement in these Castle Pines.