The un…believable Molly Brown
July 1, 2021
/
/
Comments Off

on The un…believable Molly Brown
Article and photos by Hollen Wheeler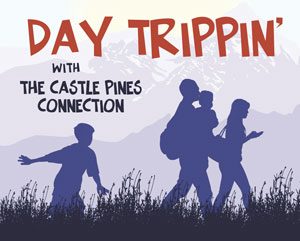 In the heart of downtown Denver, with a Capitol view from the terrace, sits a beautifully restored Victorian mansion, "The Molly Brown House Museum." It's the former residence of a trailblazer and Titanic survivor known posthumously as "The Unsinkable Molly Brown." Renovated and maintained by Historic Denver for 50 years, the house is a remarkable display of American history. A visitor can roam every floor, see original paintings and souvenirs, but the real story is the lady herself.
Margaret Tobin Brown was a tour de force, leading a life on her terms in a time not necessarily amenable to feminism. Born to Irish immigrants in Hannibal, Missouri in 1867, she relocated to Leadville, Colorado at the age of 18, and met and married James Joseph Brown in 1886. Joseph was a miner of meager means but quickly amassed a great fortune when his efforts produced the largest gold ore of any mine in North America at the time. The windfall led the Browns to the Denver house, 1340 Pennsylvania, which they purchased for $30,000 in 1894.
Although dubbed "Molly" by the media, Brown was known by her friends as "Maggie". She became a socialite, mother, philanthropist and suffragette. The Browns traveled the world, and Maggie wrote travel essays that were published in Denver and other city's newspapers.
Since Colorado had achieved women's right to vote, Maggie joined the Congressional Union for Women's Suffrage to push for nationwide acceptance. Many wanted her to run for U.S. Senate. She declined but noted to a reporter, "If I do go to the Senate, I shall naturally be specifically interested in all matters relating to women and children. In general, I shall stand for the human side of every question."
The Browns had two children, Larry and Helen, and they hired tutors to teach them art and languages. Maggie herself could speak French, German, Italian and Russian. She took a special interest in children's welfare and spearheaded funding for orphanages and playgrounds around Denver.
In 1912, Maggie was traveling in Egypt when she learned her grandson was ill. She booked a first-class passage to America on the RMS Titanic. On that fateful trip, once the ship began to sink, she helped others evacuate and subsequently, on her lifeboat, grabbed an oar to row to see if there were other survivors. "I found many opportunities to be useful and I was glad to be," she told a Denver reporter. "The less you think of yourself at such times, the better off you are." Naturally, she created a committee to help destitute women and children who survived.
When World War I was imminent, Maggie went to France where she helped set up nursing stations, drove ambulances and in post-war, helped France rebuild.
Later in life, she enrolled in acting classes in Paris, learned to play the guitar and yodel. She spent her final years in New York because it was a new experience, and it was where daughter, Helen, lived with her family.
"I am a daughter of adventure," Brown said. "This means I never experience a dull moment and must be prepared for any eventuality." For more information on her life and her Denver home, visit mollybrown.org.