Then and Now…The Village Idiots
February 1, 2019
/
/
Comments Off

on Then and Now…The Village Idiots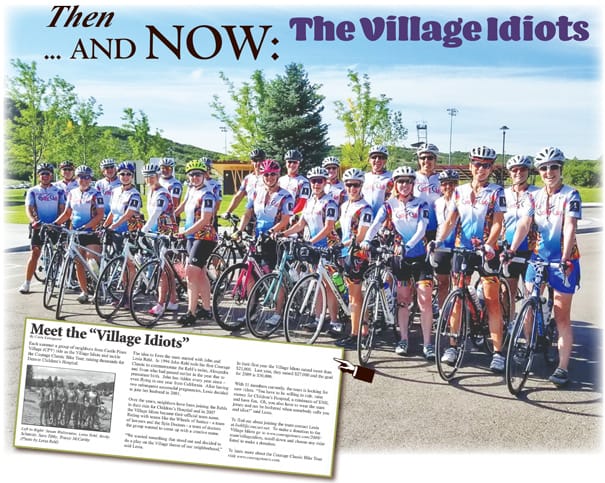 The Village Idiots Cycling Club has grown to more than 75 riders since 2007.
By Patte Smith; photo courtesy of Village Idiots Cycling Club
In the April/May 2009 issue of The Connection, we introduced readers to the Village Idiots Cycling Club (VICC), a group of neighbors from The Village at Castle Pines who started a cycling club.
"While we have a great time pedaling and playing, our main purpose is to give back to the community," reaffirmed Doug Waltermire, current club president.
Over the years, the club has broadened its focus. From riding in the Women's Cruise for the Crisis Center, to offering manpower for projects and assistance at the Help & Hope Center food bank, these idiots are incredible. Seventy-five dollars of each annual membership is donated to the Help & Hope Center.
"We now have 12 community businesses who have memberships with VICC and support us," stated Waltermire. "In the past few years they have been instrumental in helping us to continue our support of charity organizations.
Each year as the membership has grown, the club has expanded its purpose. They now "own" a stretch of the South Havana frontage road and keep it clean. They sponsor a used bike drive for Project ReCycle and volunteer at other events. VICC is always looking for new ways to help the community.
"We enjoy informal happy hours and coffees around Castle Pines. Any level of bicyclist is welcome to become a fellow idiot and come to these events," laughed Waltermire.
See the February E Guide bulletin board for dates of the annual meeting, happy hour and coffee or visit www.villageidiotscyclingclub.org for more information.