Valor Christian High School Student-Athletes
December 1, 2022
/
/
Comments Off

on Valor Christian High School Student-Athletes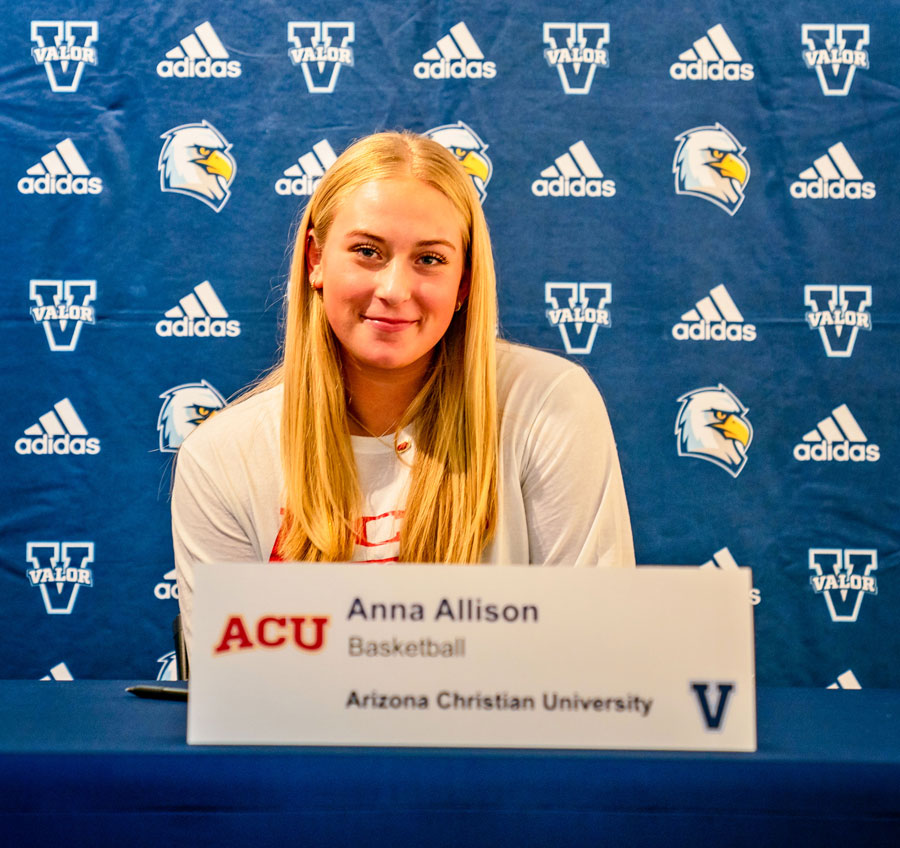 Anna Allison
Basketball, Arizona Christian University, AZ
Coach Jessika Caldwell stated, "It is hard to really capture the amount of growth that I have seen in Anna, and I really am in awe of all the ways in which she has become the best version of herself. She has had to work and grow and show determination and grit while never losing that smile."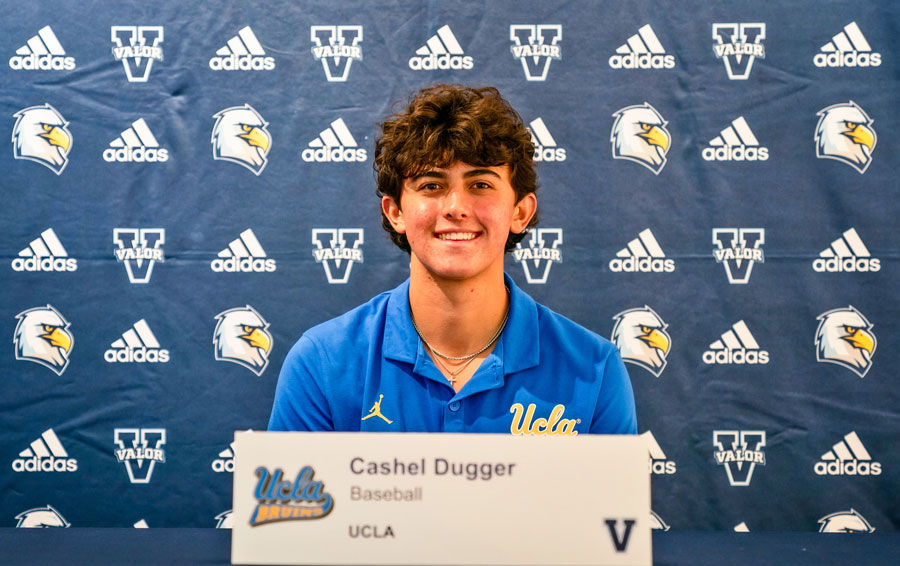 Cashel Dugger
Baseball, University of California, Los Angeles, CA
Coach Keith Wahl stated, "Cashel exemplifies humility, a team-first attitude, and a drive to get 1% better every day. He's been one of the greatest examples of what this brotherhood is all about. After his playing days are over, we'll be watching Cashel coach at a high level somewhere."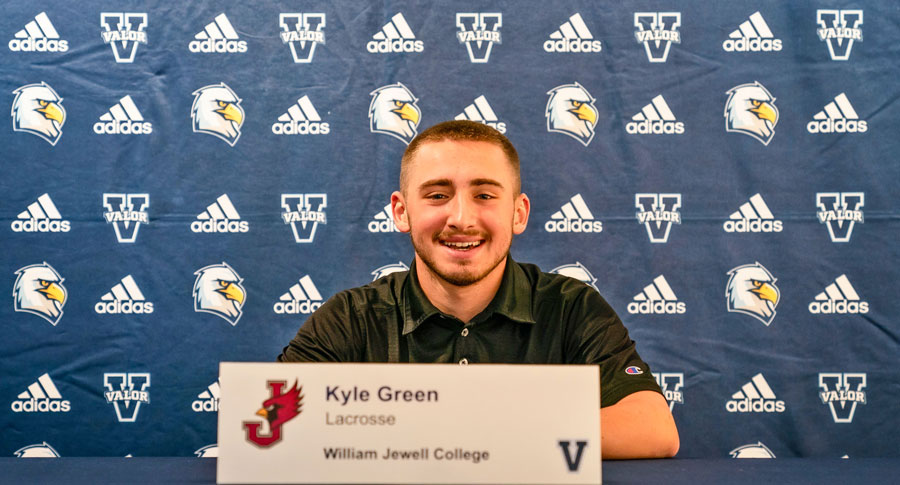 Kyle Green
Lacrosse, William Jewell College, MO
Coach Jeremy Noble stated, "The Valor boys lacrosse program could not be more proud of Kyle. To watch him grow in his faith, relationships and on the lacrosse field has been inspiring to us all. We are excited to watch his next chapter as a student athlete."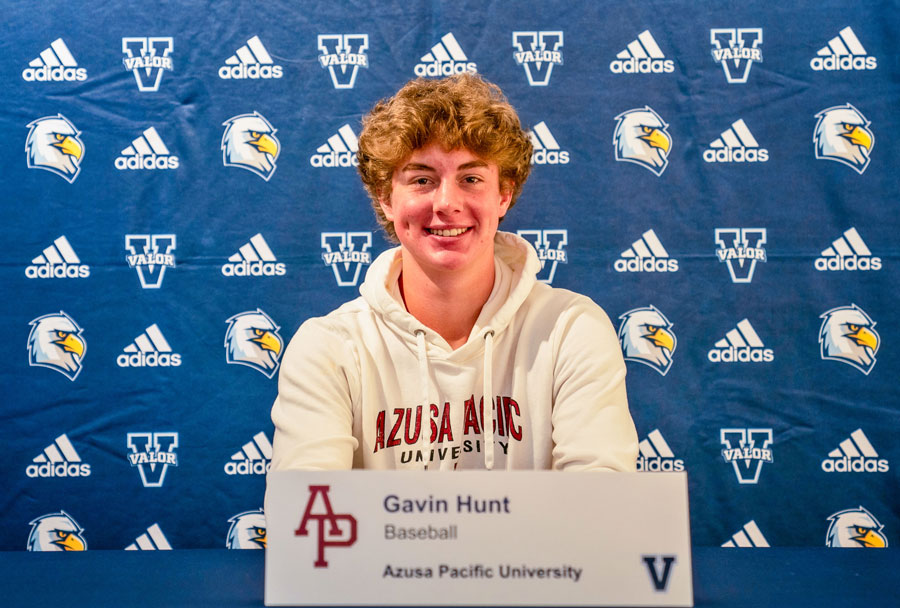 Gavin Hunt
Baseball, Azusa Pacific University, CA
"Gavin can hit for power and average, has an exceptional throwing arm, possesses tremendous range patrolling the outfield, and can run. Last spring, he gave his team a game-winning home run in the top of the seventh against Legend High School, which propelled the team toward a regional championship," stated coach Keith Wahl.
Jaidin Kinch
Soccer, University of South Alabama, AL
"Jaidin is the most driven, fearless, grittiest, toughest, and hard-working goalie I've ever known.  Last season, behind JJ's leadership and goalkeeping, she and her teammates had the fewest goals [scored on them] compared to any team in Valor history, and the defense was a huge reason for the #1 national ranking and the deep playoff run. JJ came up big, time after time in the playoffs," stated coach Brian Shultz.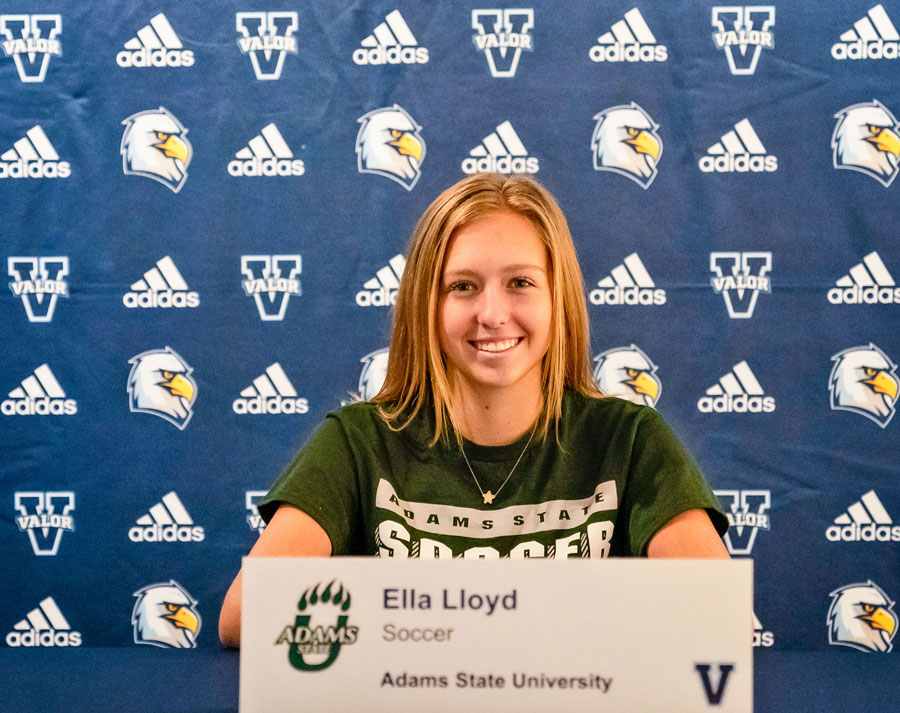 Ella Lloyd
Soccer, Adams State University, CO
Coach Brian Shultz said, "Ella began playing at age 3 and has climbed the ranks over the years at her club, Real Colorado, where her dad, Rich, has been instrumental in her growth as a player, coaching her for many years.  One of Ella's greatest achievements on the club side is scoring a goal in every game of the President's Cup."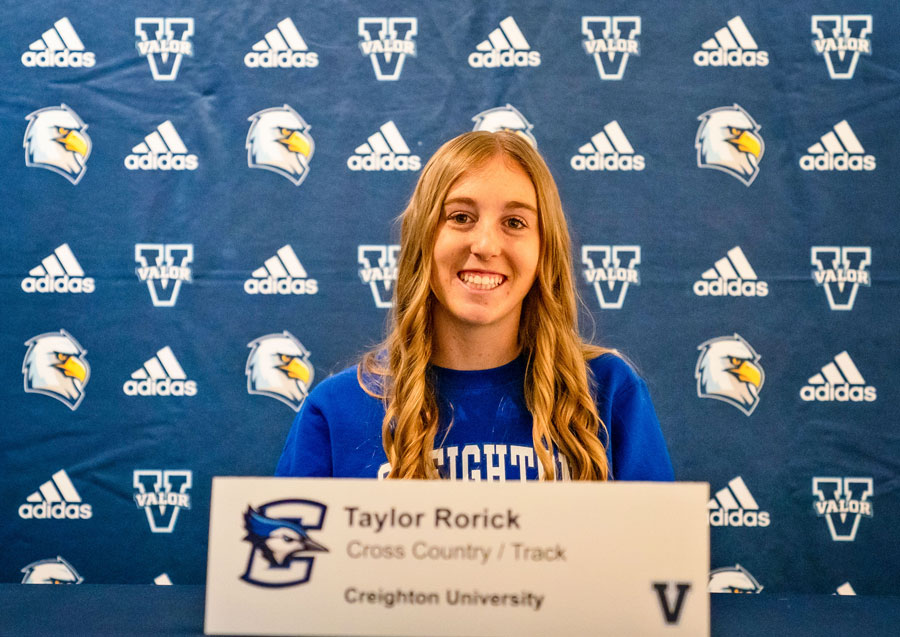 Taylor Rorick
Cross Country/Track, Creighton University, NE
Coach Jeffrey Cook stated, "Taylor is an amazing young lady to work with! Her faith and love for others is evident in all that she does in the classroom, on the cross country course, and in the
way that she leads our girls team. Her joyful spirit is contagious, and her leadership will only strengthen the Creighton University distance program."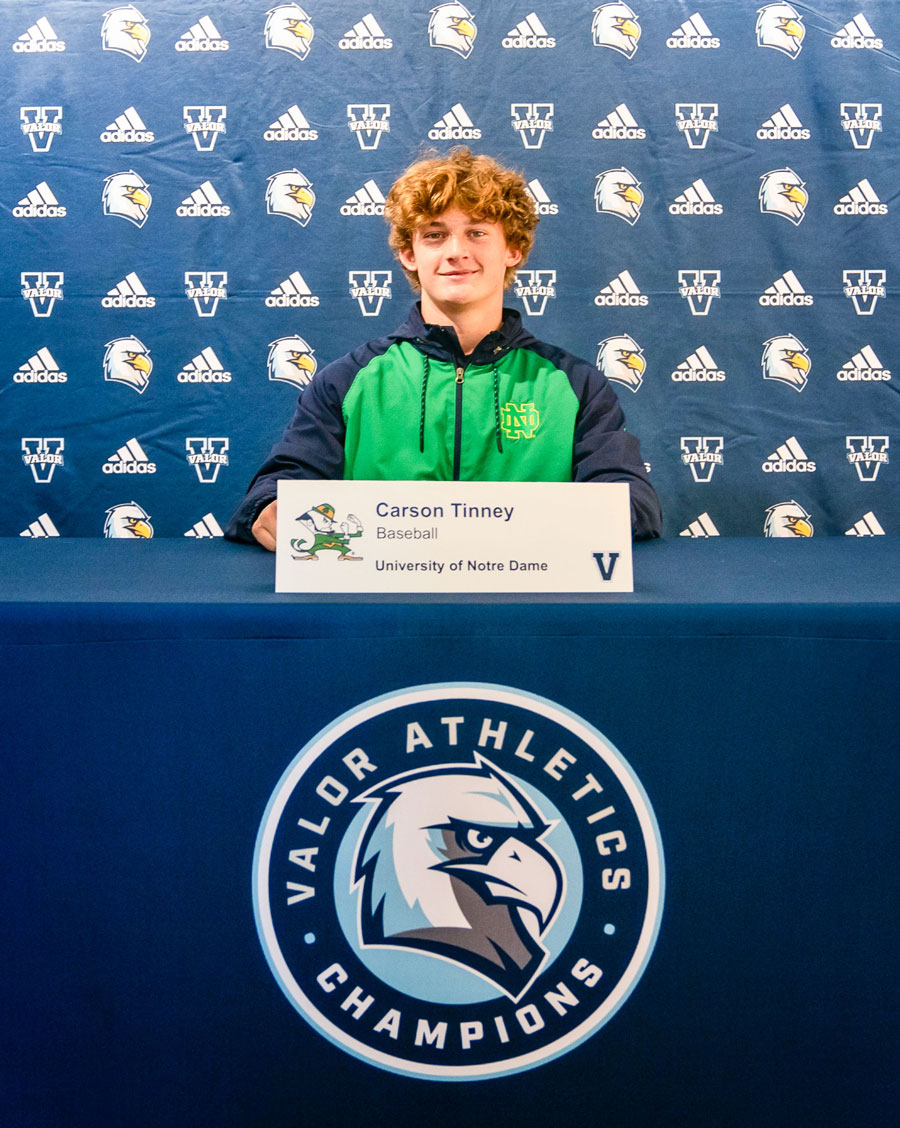 Carson Tinney
Baseball, University of Notre Dame, IN
Coach Keith Wahl stated, "Carson's ability to hit for average and power is extraordinary and his arm is worth the price of admission. We'll be buying a ticket to watch him play one day. Off the field, he is a leader in our student body and chose to follow Jesus through baptism in the spring of 2021."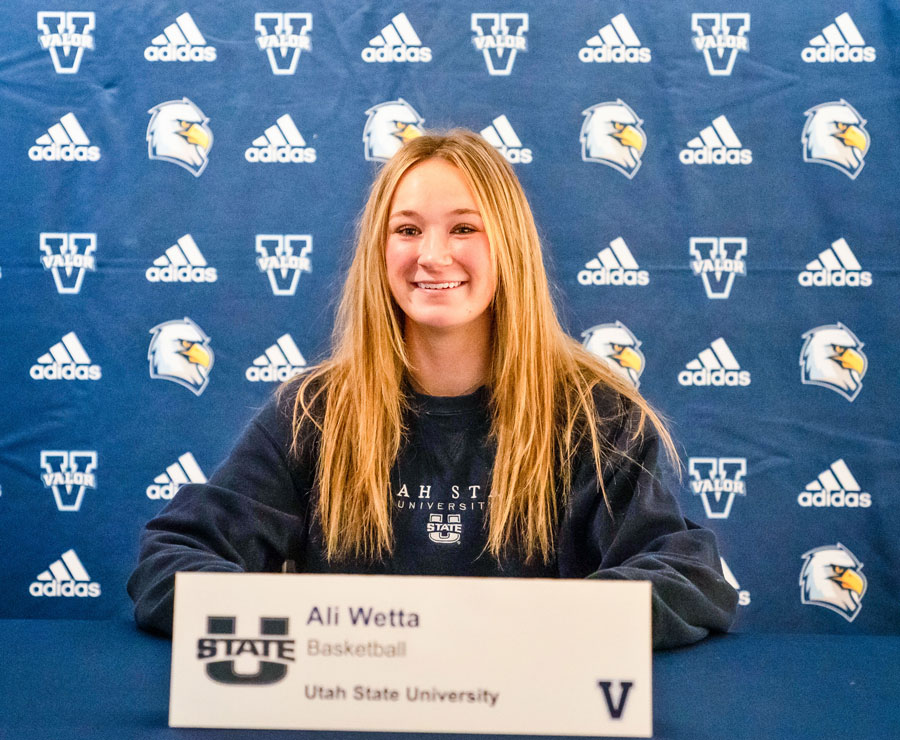 Ali Wetta
Basketball, Utah State University, UT
"From hoisting up the 2021, 5A state championship trophy to two ACL tears, Ali has held both the joy and sorrow that sports bring. Ali is wise beyond her years and a trusted teammate, friend and sister. There is never a day that she doesn't put in the work, and Ali has a relentless focus to produce outstanding work in the classroom as well," Coach Jessika Caldwell said.
Note: Other high schools in our community stated that they will be celebrating National Signing Day in February, and The Connection will recognize those students at that time.
By Lisa Nicklanovich; courtesy photos