Village Idiots Cycling Club upcoming events
March 1, 2020
/
/
Comments Off

on Village Idiots Cycling Club upcoming events
By Patte Smith; photo courtesy of the Village Idiots Cycling Club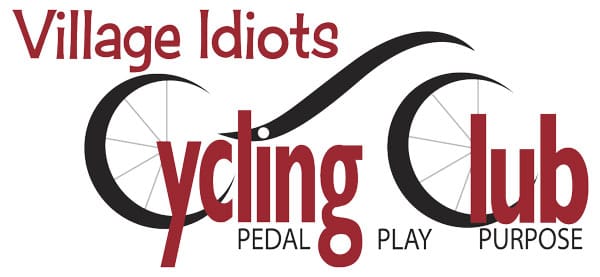 The Village Idiots Cycling Club is growing and welcoming new members. They have several meet and greets planned in the coming weeks to get to know prospective members better.
The annual membership meeting will be on Thursday, March 5 at 7 p.m. at MiYO Café at The Village at Castle Pines Shops. Members of the club will present information on the club's programs and events. Cyclists of any level are welcome to join the group.
The club will have an informal happy hour open to the public on Tuesday, March 10 from 5:30 p.m. to 6:30 p.m. at Pino's Italian Kitchen & Bar in Castle Pines. They will also meet for coffee on Thursday, March 12, from 11:30 a.m. to 12:30 p.m. at MiYO Café at The Village at Castle Pines Shops. Cyclists from the club will be on hand to chat with anyone who might be interested in joining them.
The Village Idiots Cycling Club was founded in 2007 by people who love to ride, socialize and give back to the community. They encourage all types of riders from beginners to advanced, and those who like bike paths or the open road to become a member.
Helping the community is key to the organization as well. Each year, the club holds a used bike drive for Project ReCycle, and they are part of the Douglas County Adopt-A-Road program, cleaning up a section of South Havana Street in spring and fall. They are also involved with the Help & Hope Center in Castle Rock.
For additional information, visit www.villageidiotscyclingclub.org/. To sign up for an event, click on the events tab.