April 1, 2021
/
/
Comments Off

on Rescue Dogs –
volunteers help find them homes
By Chris Michlewicz; photos courtesy of Jen O'Connor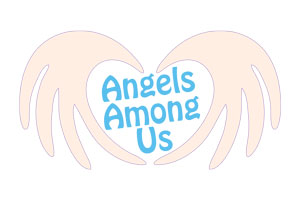 Massachusetts has the Boston terrier as its official state dog and Maryland has the Chesapeake Bay retriever. In Colorado, it's simply the rescue dog – and there's good reason for that.
The state's human population is made up mostly of transplants, so why should dogs be any different? Colorado's reputation as a destination for so-called "furever homes" is well-deserved. Every year, thousands of pups pour in, many of them coming from Texas and New Mexico, where strays are more commonplace. They land at nearby airfields like Centennial Airport and often go to intermediaries in the form of rescues and foster parents before being placed for adoption.
Of course, sometimes they never leave, as longtime volunteer dog rescuer Jen O'Connor can attest. Her three dogs, at separate times in their lives, were all meant to be put up for adoption, but for one reason or another, they decided to make themselves at home, ultimately to the delight of everyone involved.
It was the prospect of euthanasia awaiting perfectly healthy animals that brought O'Connor into the dog-rescue fold. She wanted to help and got in touch with Dog is My CoPilot, a nonprofit based out of Jackson Hole, Wyoming, in 2015 and started arranging transportation for incoming dogs to areas of Colorado where they could be adopted.
"People in Colorado think differently. They want to give them a home or find them a home," she said.
Six years later, O'Connor serves as a board member for From Forgotten to Forever, a nonprofit out of Colorado Springs that helps home or rehome pets in need. Volunteer pilots with private planes help transport animals for organizations like Dog is My CoPilot and Pilots N Paws, as do volunteers who drive to nearby states to rescue dogs, cats, potbellied pigs, chickens and rabbits. The relocation process is arduous but life-changing for the animals.
While there are plenty of stories with happy endings, O'Connor cautions that the process can be "heartbreaking, frustrating and expensive" and says potential volunteer foster parents must always do their research. O'Connor has lost count of the number of pets she's helped nurse back to health. The organizations she volunteers with are careful about checking for illnesses such as heartworm and making sure dogs are vaccinated for parvo and distemper. Adoption fees and donations help pay for whatever care each individual animal requires. Those who aren't able to foster can still help out by processing adoption and fostering applications, transporting animals, or donating to a registered 501(c)(3), she said.
O'Connor estimates that she has been a part of approximately 20,000 adoptions. The work is tireless and for every pet who finds a home, there is another one waiting. But no matter what, a kind-hearted team of volunteers is always willing to step up when their help is needed.