A walk with nature: Sandstone Ranch
November 1, 2020
/
/
Comments Off

on A walk with nature: Sandstone Ranch
Walk with nature: A hike through Sandstone Ranch
Article and photo by Julie Matuszewski; courtesy photo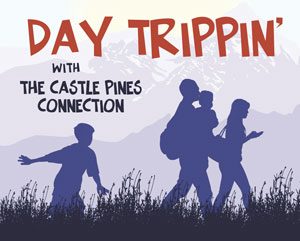 Father of the mountains John Muir once said, "In every walk with nature one receives far more than he seeks." Muir was right; being in the outdoors improves one's memory, reduces anxiety and helps with creativity. Walking with nature is meditative and allows oneself to just breathe – even if just for a short while. November 17 is National Take a Hike Day and Douglas County's newly-acquired open space is the perfect venue to go and celebrate nature.
Sandstone Ranch Open Space is located in the foothills 30 miles south of Castle Rock along Highway 105. With small gains in elevation, the smooth trails open to brilliantly-colored rock formations, lush green meadows and beautiful views of rolling pastures filled with creeks and ponds.
A working ranch since the 1870s, historic Sandstone Ranch now shares its beauty with 12 miles of trails open to hiking, cycling and equestrian use. The trails run through the eastern part of the ranch with two major loops and several shorter loops that are easily accessible from the parking lot.
There are a variety of trails throughout the park, some nestled between towering red rocks and offering a variety of difficulty depending on the experience of the hiker. A wildlife overlook provides views of the Sandstone reservoir and resident waterbirds.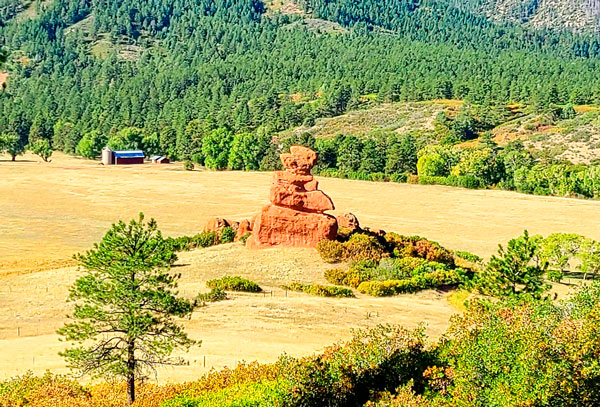 A little more than two miles into Sandstone Meadow Trail Loop is the Ranch Overlook that offers open views of roaming cattle, unique red rock formations and the charm of a little red barn. For a shorter and easier hike, take the Gamble Oak Loop which offers gorgeous views of red rocks and unique vegetation.
The trails take hikers through meadows and scrub oak with many sections offering little protection from the sun. When exploring Sandstone Ranch, it is best to wear a hat, sunscreen and carry a water bottle. There are benches and picnic areas throughout the trails as well as the designated covered picnic area where the trails begin.
The American Hiking Society established National Take a Hike Day to encourage groups to get out and connect with nature while maintaining healthy hearts and bodies.
To learn more about Douglas County's acquisition of Sandstone Ranch see the story on page 2, and to learn more about the area's history see the Wildcat Lore story on page 20.