Willis Walker: Pioneer and Multi-tasker
September 1, 2018
/
/
Comments Off

on Willis Walker: Pioneer and Multi-tasker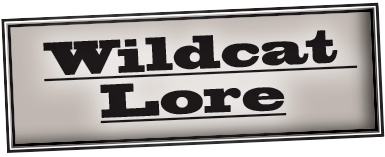 By Joe Gschwendtner; photo courtesy of US Patent office and Douglas County Library History Research Section
Willis Walker likely often lived in the shadow of his wife Sarah, known nationwide and internationally for her work with Colorado wildflowers.  On closer historical inspection, we find that Willis was no shrinking violet.
Born in 1858 and later married in Kalamazoo, Michigan, Willis came west with bride Sarah in the late 1800s.  The Wildcat Mountains caught their fancy and they plunked down cash to purchase 160 acres in 1890.  Calling their place "Usus Ranche," they lived on high summit land in the northwest corner of Section 9.  Prime land today, it straddled holes 2 and 3 of the Country Club at Castle Pines golf course and the southeast end of The Ridge at Castle Pines North golf course.  Wildcats roamed freely then, and Walker reported killing seven before he even took title to the ranch.
He was a skilled brickmaker.  Neighbors Charles Woodhouse and Wallace Holcomb helped fund construction of a high output kiln allowing for greater productivity.  Among his projects was a parsonage for the Castle Rock Methodist Church and a local bank building.
Walker intermittently worked mining claims in Cripple Creek and Rico.  Perhaps this was due to the influence of his neighbor Bill Scheafermeyer, who had struck pay dirt in his own Silver Surprise Mine.  Walker's name is also found in newspaper ads, periodically offering ranches for sale.  More notoriety accrued for him as a District 31 school board member.
As the century wound down, Walker was elected Douglas County clerk.  Thus, his name appears regularly in official transactions of those years.  Striving later to become county treasurer, Douglas County voters deemed him unworthy of the higher office.  A festering feud with Harry Jones, the county sheriff did not likely help him, especially as Jones accused Walker of slander and defamation in Castle Rock newspapers.
In his spare time, Walker sang, acted and was choir director of the Sunflower Grange.  A serious rock hound, his "agatized, crystallized, fossilized, and petrified" collection was often exhibited at county fairs.  Left with enough time to tinker, he was an inventor with two patents to his credit.
The first idea (#837,986) was sheer genius.  His device was a convenient lightweight harrow plough attachment allowing farmers to deep till the soil and then, on the same pass, break up surface clods.  His slogan was "one man, one team, doing the work of two."  The other invention was a puzzle (#393,854) made of five layers of trapezoids and triangles that, when properly fit together would become a cube.  Many confined and windy winter nights in his summit cabin may well have helped unleash those creative juices.
Walker and Sarah raised two children, Dexter, born in 1891 and Enid, in 1896.  Like the children of the three Chase brothers, they attended District 31 Round Top School.  One-room schoolhouses had their limitations and eventually he and Sarah decided that city schools would serve their children better.  Possibly also growing wilderness weary, they departed the Wildcats in 1907 to take up final residence at 3857 Xavier Street in Denver's Berkeley Park.