Winkler cattle Company at GE ranch: 161 years old
October 1, 2021
/
/
Comments Off

on Winkler cattle Company at GE ranch: 161 years old
Article and photo by Joe Gschwendtner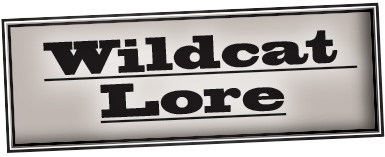 History Colorado recognizes ranches and farms operated by the same family for over a century. Eight properties in Douglas County have received the coveted Colorado Centennial Farms & Ranches award. Though ownership recently changed, the family continuity of the Winkler Ranch was 55 years greater than then its nearest competitor. This idyllic property sits above the flood-demolished Cherry Creek Dam at the head of Castlewood Canyon.
Austrian George Engl and wife Ann were naturalized citizens, living their early married lives in Ohio. They knocked at Colorado's door in 1860 as pioneers, drawn to the Lake Gulch Valley area of Franktown. George already understood cattle, land, and agriculture – what was needed to prosper. The land he chose had a high water table; in some places, water seeped from the rock formations above his property. By 1871, he called his place the "GE Ranch."
Engl's location was isolated. In 1864, he and two neighbors were looking for stray cattle when set upon by Native Americans. George and neighbor Caspar Courts escaped, but the pursuers caught up with Conrad Moschel, reportedly taking his life and scalp. Moschel is buried where he fell on the (Castlewood) Canyon Road. A cairn marking his grave and the date of the incident is chiseled into nearby rocks.
Engl was smart, creative, and self-sufficient – a masterful breeder of Shorthorn beef cattle. He invented devices that facilitated ranching and he also mined rhyolite commercially from a small quarry on the ranch.
The GE Ranch was also the social venue for the surrounding Germanic community. Anna died in 1885, and George later married Louisa Roracher, the sister of a ranch hand.
Louisa complemented George's outdoor skills with her sound business judgment. Cleverly acquiring more property through the Homestead Act of 1862 and buying up land abandoned by others, the ranch would eventually reach a monumental 6,400 acres.
In 1890, some family land was taken to build the Castlewood Canyon Dam and a reservoir damming up Cherry Creek behind it. George's creativity surfaced again, as he made the best of it, stocking it with trout.
In 1896, George passed away and Louisa would then remarry local Austrian Charles Bruess.
By virtue of early cancer warning signs or a sixth sense, Louisa began writing letters promoting ranch life to nephew, Josef Winkler in Austria. After George's death, the pace of those letters increased. In 1907, eventually induced by Aunt Louisa, Josef arrived utterly penniless in Colorado.
Trained initially as a ranch hand, Louisa's intent was likely to keep the ranch in the family, and Josef was a natural. Within 10 years of his arrival at GE Ranch, Louisa's wisdom was again apparent. Josef took to Shorthorn cattle management and ranch life almost as if it was his destiny. In 1921, he married Rose Paoli and they raised seven children on the ranch.
Expert in stockbreeding, production and as a range manager, Josef specialized in showing feeder calves and yearlings throughout the U.S. In 1947, he was chosen "Man of the Year in Livestock" by The Record Stockman livestock newspaper published in Denver and future honors just kept coming. Though he died in 1973, the Winkler Cattle Company at GE Ranch remained at the zenith of Colorado ranching in the very best of family hands.