Poland part II: steeped in history
June 1, 2020
/
/
Comments Off

on Poland part II: steeped in history
Article and photos by Joe Gschwendtner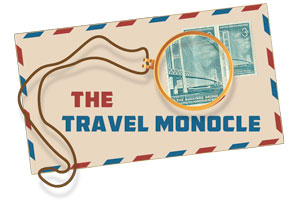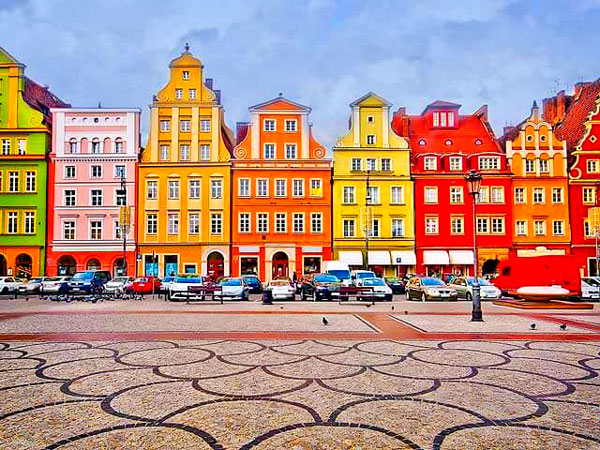 We parted in Warsaw last month. No history of Poland is complete without knowing it once was the center of a Nazi killing field.
The pre-war Jewish population was huge, as Poland was the most religiously tolerant country in Europe. The Holocaust began when Nazis rounded up the Jewish people to aggregate them in city ghettos. Later, they would be shipped in boxcars to death camps like Auschwitz and Treblinka. Poland's largest ghetto was in Warsaw. Visit those structural remnants. Learn of the atrocities. Visit the Museum of History of Polish Jews and see Umschlagplatz, the "collecting place." Read Leon Uris' Mila 18 to understand the Jewish Resistance movement and then view the monument at Mila 18.
From Warsaw, we'll travel to Lodz (pronounced "Woodge"), the Polish Manchester and "Hollywood." In the early 1800s, weavers were encouraged by the tsar to settle here, manufacturing fabric for the empire. Over time, Lodz became a textile dynamo. Tour Izrael's Poznanski's Manufaktura; learn the fascinating story of the relationship he had with his workers. Since the Jewish people were well represented in Lodz' textile industry, a massive ghetto existed. Follow the "Trail of the Litzmannstadt Ghetto."
Home also to the Polish Film School, Lodz touts its history and famous celebrities with statues on the pedestrian-only Ulica Piotrkowska. Don't like walking? Take a rickshaw. Dine at a street side restaurant. People watch and soak up the sun with coffee, suds or wine at a piano bar.
Krakow is further south, once the capital of Poland and home of its kings. Hands down, its most famous citizen was Pope John Paul II, formerly Archbishop of Krakow. His bold brand of Catholicism coupled with Walesa's Solidarity social movement, fired up the Polish peoples' rush to freedom.
One finds the best attractions within the Old Town periphery, including the Wawel Hill (palace and cathedral), the Rynek Glowny (Central Square) and Town Tower. One could comfortably while away 48 hours within these confines, absorbed by architecture, restaurants, museums and enchanting side street offerings.
Not far away is Oskar Schindler's factory where he employed more than 1,000 Jewish people, saving them from almost certain execution. Seventy kilometers west is Oswiecim (Auschwitz), the worst, most heinous extermination center where two million Jewish citizens died. If one camp must be seen to process the inhuman Holocaust horrors, this is it.
Our last "must see" is to the northwest, Wroclaw, the Venice of Poland. Originally the German city of Breslau, postwar displacement forced most remaining Germans out. Those welcomed were from the former Polish city of Lvov, subsequently ceded to the Ukraine. Travel book Rough Guide claims Wroclaw holds the souls of two cities. As World War II ended, Hitler ordered it turned into a fortress, held at all costs like the Alamo. Seventy percent of the city wound up in ruins.
Long reconstituted, her Old Town skyline is pierced by massive Gothic church spires. Scattered about the churches are numerous Renaissance and Baroque-style mansions, homes of former industrial barons. Surrounded by water and peppered with small green spaces, Wroclaw has more than 100 one-off small bridges. Having traveled Europe extensively, I judge Wroclaw's nighttime lights best-of-show on the continent.