The Manharts of Sedalia: Core capital
May 28, 2023
/
/
Comments Off

on The Manharts of Sedalia: Core capital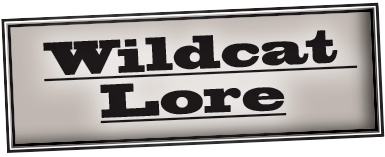 Writers have a tendency to hype their subjects. After all, why write about them if they were merely good? With the Sedalia Manhart Family, no doubt remains about their seminal role in the town once called Round Corral. That the main street is Manhart Street settles any argument.
Christian Manhart's birth in 1835 started things in Philadelphia. He was the firstborn son of Phillip and Sarah Manhart who hailed from the Alsace region of Germany. As was the practice in Germany, Christian apprenticed young to learn a trade – carpentry, in his case. At 19, a young lady named Sarah Barney struck a huge chord on his heartstrings and they married.
Soon after, seeking a better life, they hitched oxen to their wagon and migrated to Iowa. Apparently, Iowa lacked all that they wanted and after another 45-day journey, they moved further west to Fairplay, Colorado. Like many men of the time, Christian was a jack-of-all-trades, taking odd jobs to survive. In 1866, still unfulfilled, the couple descended from mountain country to buy themselves a modest 120-acre place on Garber Creek, southwest of Sedalia.
Fast learners, settled-in and happy, it didn't take long to realize cattle ranching could make for a decent, promising future. Over several decades they built a fine home, acquired 1,800 additional acres and brought four sons and four daughters into the world. They called their spread the "Keystone Ranch."
Though Christian became a top-notch rancher, he had the capacity for even more, becoming sheriff in 1875. In 1878, he partnered with eldest son George to fill a compelling local need. Using extra space in Victor Marquis' blacksmith shop, they launched a general merchandise/dry goods business. By then, George had married Bertha Hoffman, the perfect companion he needed to flourish.
By 1882, Christian had yielded his partnership interest to George, who had bigger plans yet. In 1889, he built and moved into his own, two-story, rhyolite structure on Plum Street with a large public meeting room on its upper floor. The building itself was in many ways the "cat's meow" as it was steam-heated, and lighted using a "dynamo" generator. It was also their home, at least temporarily. Prosperous and prolific in business, Bertha and George were equally so with family, delivering 13 children into their Douglas County world.
George Manhart was a master at his trade, striking the right balance of merchandising, pricing and profit. It was reported of him in 1898 by Chapman Publishing's record of the Denver vicinity, that "(George) is keen, painstaking, and anxious to please and content with a small profit on each sale. His goods sell at reasonable prices which makes him popular."
By 1909, their store could no longer comfortably accommodate the family, and the Manharts constructed their own home on the corner of Plum and today's Highway 67. If you have patronized Gabriel's Restaurant, you have also enjoyed Manhart's former abode.
The family was significant well beyond laid-back Sedalia. George's oldest son Albert founded the Masonic Lodge and served as County Treasurer. Another son, Ashton, attended West Point, rising later to a three-star general who commanded Ft. Carson for nearly three years.
As driven and ambitious as he was, George was an unhealthy man. He died young in 1920, a scant three weeks after patriarch Christian's own demise.
By Joe Gschwendtner; photo courtesy of Douglas County
Historical Society Collection