A motley crew: A veteran, drayman and sheriff are more Wildcat Mountain pioneers
August 1, 2017
/
/
Comments Off

on A motley crew: A veteran, drayman and sheriff are more Wildcat Mountain pioneers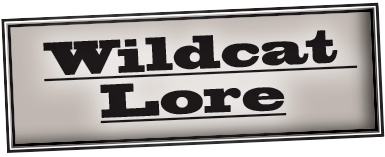 By Joe Gschwendtner; photo courtesy of "Walk with our Pioneers – A Collection," by Alice M. Thompson
In our July segment of Wildcat Lore, we encountered the Wolfensbergers, Reynolds and Bardells, homesteading risk-takers in these Wildcat Mountains. Dreams came true only for the Wolfensberger families while the others were crushed by accidents and poor health. It took a heaping measure of luck on top of skill to be successful in our highlands a century ago.
English-born James Loak seems not to have found his groove by middle age. We know only that he was a widower, struggling mightily after his wife's death. So much so that he enlisted as a soldier in Troop K of the 2nd Regiment Colorado Cavalry in his late 40s. Discharged honorably as a disabled private after the Civil War, he herded stock in Sedalia according to the 1880 census. In a final effort to create value, Loak homesteaded 160 acres in Castle Pines Village in 1881 (roughly centered at Northstar Circle and stretching eastward over I-25 to the Happy Canyon neighborhood).
Capital shortages and failing health likely doomed Loak from the outset, and within six years he was consigned to the Fort Leavenworth National Home for Disabled Soldiers. Despite heart and kidney ailments, Loak lived another 11 years succumbing to ravages of senility in 1898. His net worth at the time of his death was $77. Subsequent surveys suggest the Chase family acquired his landholdings.
Just north of Loak's parcel, John Goldsby of Saguache staked out his own 160 acres along Newlin Gulch. Thirty-three years old and married to Mary Logan, they would have five children to help him in his freight hauling business. Living with Goldsby was William Motley, a Swiss laborer and hauler. Goldsby's homestead choice in 1884 was almost certainly driven by the logging opportunity in the thickly wooded hills of the Wildcat Mountains. His homestead commanded the heights east and north of today's Castle Pines Metro District office, including the Round Top School and #9 Airway Beacon sites.
Between Goldsby and Loak's 160-acre parcels was a small 40-acre parcel. Bisected diagonally by upper Happy Canyon Road, it was purchased with cash by Charles Herbert (Bert) Lowell. Bert was the son of Maine homesteaders Charles A. and Lydia Lowell of Sedalia. His father Charles was known as the "Lumberman of Sedalia," and so very early on, Bert learned how to cut and haul timber.
In 1894 at age 20, Bert married Christian MacGregor of Scotland. They took up residence on West Plum Creek in Sedalia near his parents until 1906. With a burgeoning family of six children, Bert and Christian needed more elbow room. Thus, it was that he acquired property in "Happy Canon" likely from the Chase and Sidwell families further north and refashioned the land and facilities into his own CF Ranch. Bert's acquisition of the 40 acres smack dab in the middle of today's Castle Pines Village in 1919 is curious unless one views it as a source of lumber for his CF Ranch, which was covered primarily in Gambel oak.
Bert was indeed a man for all seasons seeing service as county commissioner and then sheriff from 1931 through 1938. He also grew his CF Ranch to more than 1,200 acres and was widely recognized as a first-rate dairy and stockman in Douglas County.