A party punch that's perfect for fall
October 1, 2022
/
/
Comments Off

on A party punch that's perfect for fall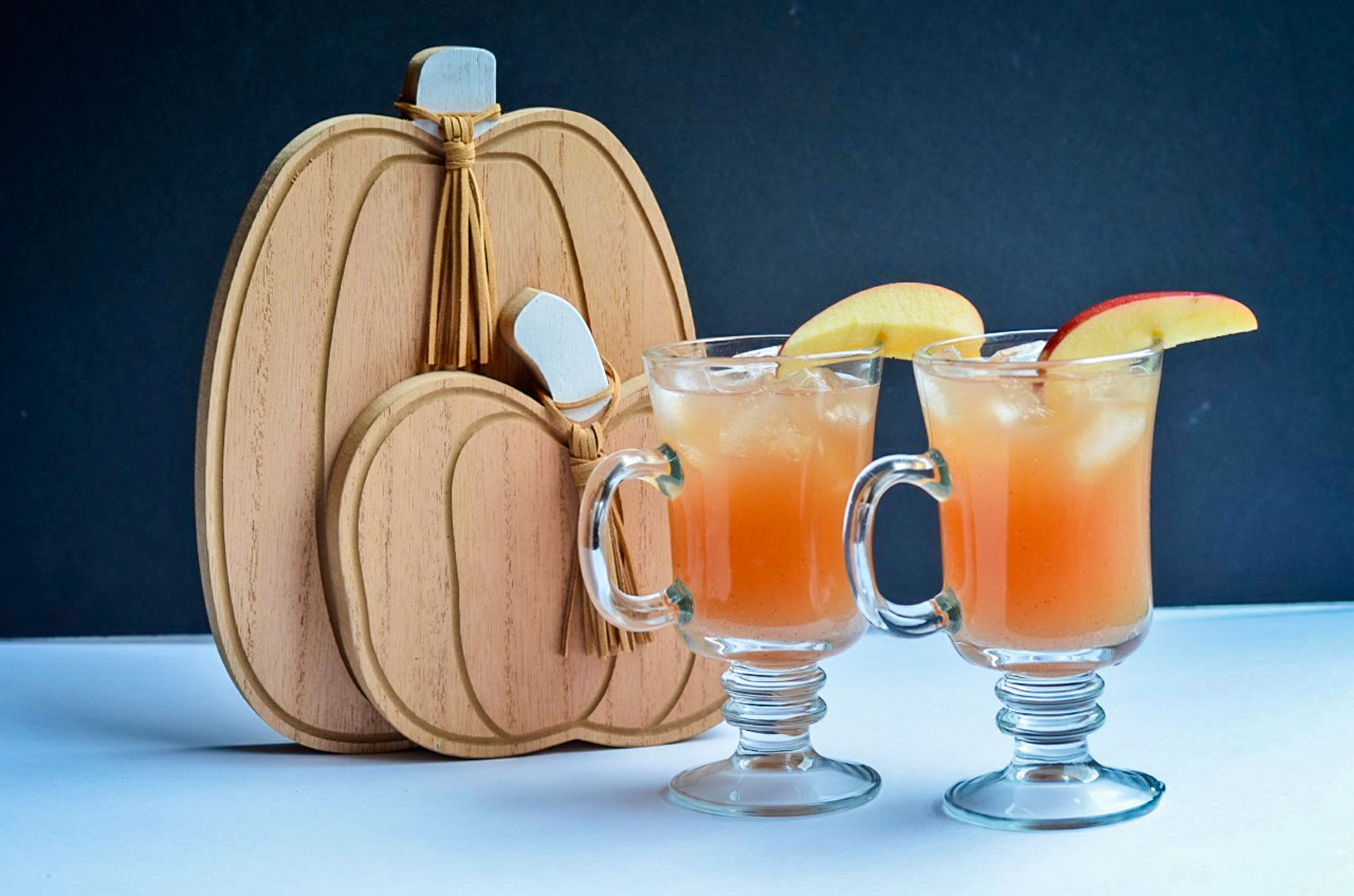 Some foods are inextricably linked with certain times of the year.  I can't eat a slice of fresh tomato without being transported to summer – even if I'm eating said tomato during a snowstorm.  Asparagus is always the first vegetable I eat after a long winter of ho-hum produce, so in my mind it's a symbol of spring.  October kicks off the months-long cinnamon season and all the wonderful treats that make the house smell warm and wonderful.  At the risk of being boring and basic, I love a good cinnamon spice blend whether it's combined with pumpkin, apple, or even atop a graham cracker.
Right now, leaves are changing, and the air is cooling, which means that gatherings will increasingly happen in cozy, indoor settings.  The punch I've shared here is just right for a Halloween party or any other get-together where you might find that despite the temps outdoors, the crowd inside has left you hankering for something to quench your thirst.  This punch is a combination of a quick-simmered, mulled cider and sparkling juice that is then served on the rocks for a lovely way to simultaneously warm up and cool down.
The combination of flavors here is a fun twist on seasonal flavors.  While pumpkin spice is always a tasty combination, this apple-cranberry mixture tastes a lot like an apple pie turned into a yummy beverage.  Cranberry adds a little color and a tiny bit of bitterness to keep this drink from being too cloying.  I recently served this punch to a group of eager taste testers on a warmish afternoon.  The icy, bubbly mixture was refreshing and delicious.  As temperatures cool outside, subbing out the sparkling juice for a non-carbonated version and then serving it warm would be an excellent way to warm up at any of the multiple gatherings that will occur throughout the holidays.
As I consider the coming season of gifting, I'm already thinking that this might make a nice alternative to the usual cookie plate or homemade candy.  I can easily envision pouring this mix into mason jars tied with festive ribbon to give as gifts with instructions for warming gently on the stove.  This drink easily stands on its own, but a little swoosh of whipped cream on top wouldn't be out of place either.
Mix up a pitcherful of this to serve to little ghosts and goblins and then hang on to the recipe.  It will come in handy as you serve a gathering of friends, welcome carolers, or even ring in the new year.  No matter what the occasion, this inviting mixture will make everyone want to say, "Bottoms up."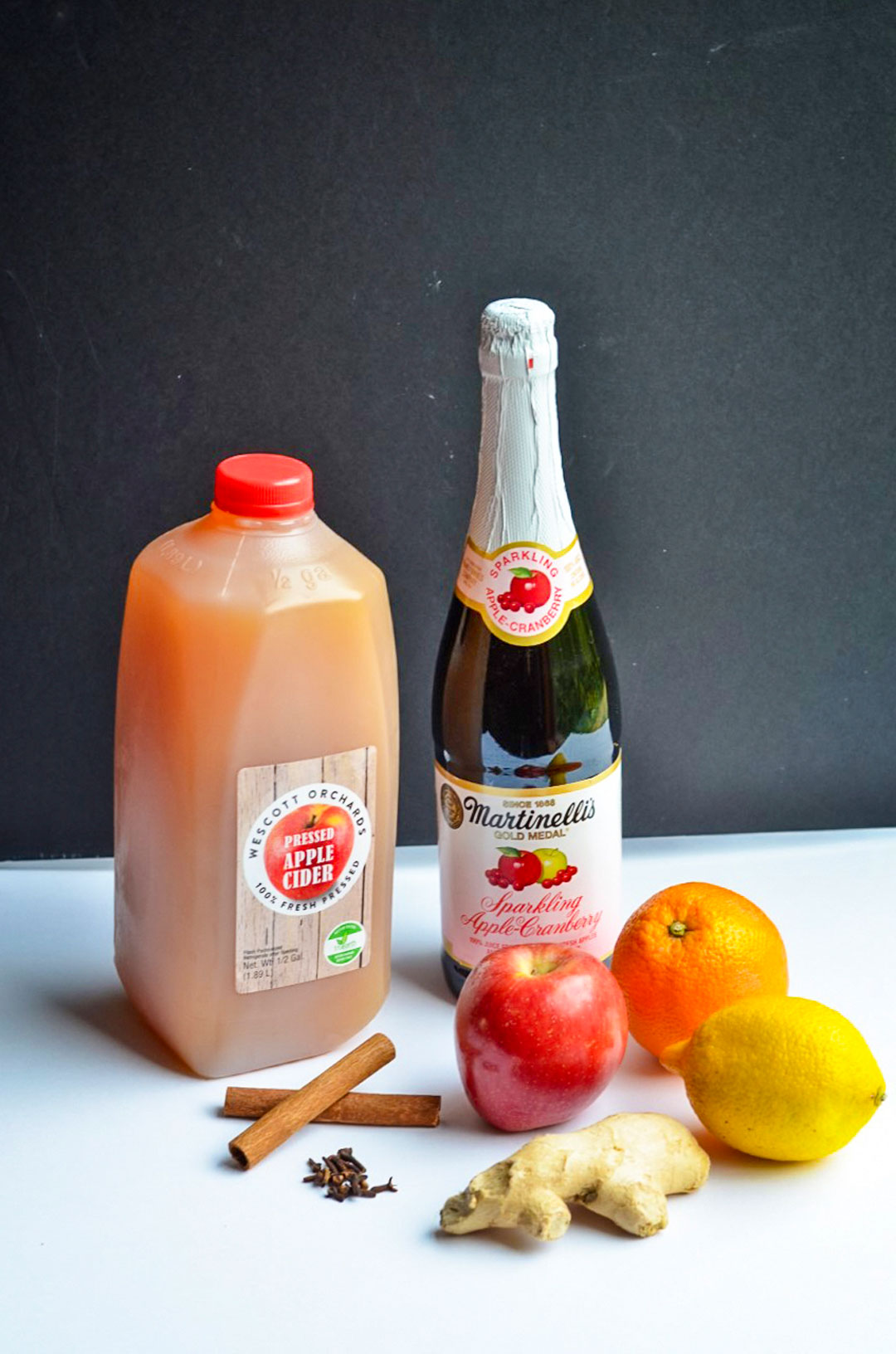 Fall Punch Recipe
If you're serving this punch to a crowd of adults, a splash or two of cinnamon-flavored vodka would complement its flavors nicely.
Four chunks of fresh ginger
6 cups apple cider
Zest of one orange
Zest of one lemon
2 cinnamon sticks
3 whole cloves
1 750-ml bottle of sparkling apple cranberry juice
1 apple, for garnish (optional)
Use the back of a spoon to smash the chunks of ginger to release a bit of the juice, then combine it in a large saucepan with the apple cider, orange and lemon zests, cinnamon sticks and cloves.  Bring the mixture to a simmer and allow it to cook for about 10 minutes (keep it simmering – don't bring it to a full boil).  Strain through a sieve, discard the solids, and allow the mixture to cool to room temperature and then refrigerate for about an hour.  Put the cooled cider in a punchbowl, then add the sparkling apple cranberry juice.  Serve immediately over ice.
Article and photos by Lisa Crockett