A resource for families and caregivers helping aging parents
August 1, 2016
/
/
Comments Off

on A resource for families and caregivers helping aging parents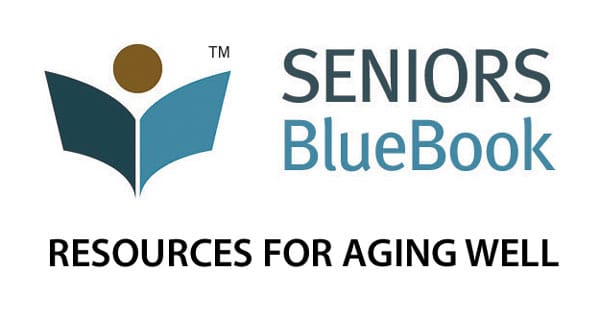 By Patte Smith
There is an overwhelming amount of information on the subject of helping parents as they age. From protecting aging family member's assets to finding a new living situation for them, adult children and older spouses stress about what to do and where to find helpful resources. This month, The Next Chapter focuses on a resource, the Seniors BlueBook, which offers complete and comprehensive information for individuals and families when it becomes necessary to move an aging family member to a new residence.
I speak from personal experience. When I had to find an assisted living facility for my mom I was overcome with various emotions, from guilt to worry, and sadness to panic. I was certain that no one on this earth could possibly take care of my mother as I thought they should. The stress of how and where to start looking for a new home for her overwhelmed me. Then a kind person told me about the Seniors BlueBook. I am not saying this is the "holy grail" of senior resources, but it has a wealth of information on the different types of living residences such as active adult communities for retired individuals or couples, assisted living communities and skilled nursing facilities, only to name a few. Information on non-medical and medical home health care, hospice and memory care are included, as well as additional community resources and services.
Available online at www.seniorsbluebook.com and in print, the information is broken down by section, city, name of each community or facility, address, phone, pricing, transportation, social programs, fitness center, private or semi-private rooms, if Medicaid is accepted, if pets are allowed, and much more.
The printed book is available at Douglas County Social Services, 4400 Castleton Court in Castle Rock, the Castle Rock Senior Center, 2323 Woodlands Boulevard, and the Lone Tree Douglas County Housing Partnership, 9350 Heritage Hills Circle. There is also a link on the Seniors BlueBook website to find other locations where the book is available.
The Connection strives to feature pertinent and important information, fun events, special programs, and educational opportunities as we discover new topics for adults over 50. If you would like to share an idea or have a suggestion for The Next Chapter, email your information to Patte Smith at psmith@castlepinesconnection.com.