July 1, 2018
/
/
Comments Off

on Tall Tales Ranch
A tale of adversity turned into a vision, then action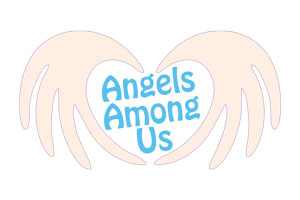 By Patte Smith, courtesy photos
Several years ago, Susan and Pat Mooney jumped in "boots" first to establish a safe and supportive community for adults challenged with intellectual and developmental disabilities. Thus began the story and growing reality of Tall Tales Ranch (TTR).
Their son, Ross, who is now 20 years old, was diagnosed at age 14 with an aggressive genetic disease that eventually would lead to death. Fortunately for the family, Ross received a bone marrow transplant that was successful at halting the advancement of the disease. "He does have an acquired brain injury," stated his mom and dad. "We both realized he needed a higher level of support for his future. We have talked with many other families who are also concerned for their children who also have these disabilities."
The Mooneys decided to take action and established TTR. Through dedication and hard work, they wanted to make sure their son and other children who reached adulthood and had special needs lived in a "home" – a real home with chores, activities, responsibilities, opportunities and pride. Working tirelessly, the Mooneys have come a long way not only by planning the physical ranch itself but also by educating the community about children and adults with intellectual and development disabilities. As Susan stated again and again – "celebrate don't isolate."
Susan, the executive director of TTR, exudes enthusiasm, strength and a positive and uplifting attitude. "The good news," she smiled, "is that the tide is turning and there will be more options for children and adults in the future. Our core desire is to provide accommodations and programs for success, celebrate uniqueness and inclusiveness for everyone – we can all be together. Not only at the ranch, but throughout all communities."
Speaking with one supporter of TTR, she stated, "We appreciate the recognition that individuals with special needs are getting now. When I was growing up, people with special needs were forgotten or pushed aside, but now they are starting to gain recognition in society. I am excited for the future with Tall Tales Ranch." Another person said, "I feel good about the future of these children and adults. It makes me happy to see those who genuinely want to help."
While the actual construction of TTR has not begun, it does have a permanent home on the Schweiger Ranch property in Lone Tree. The Schweiger Ranch Foundation donated the land to TTR. "It has been baby steps organizing, planning, fundraising and getting this dream off and 'on' the ground," Mooney explained. "We are overwhelmed with happiness being able to establish the ranch on the Schweiger property."
Currently, Mooney and the board of TTR are working on the site improvement plan with the hope of presenting it to the Lone Tree building department by the end of 2018. If approved, the infrastructure for the ranch could possibly begin in 2019.
Until then, throw on your jeans, polish your belt buckle, grab your cowboy hat and jump into your boots for a rip-roaring jamboree celebrating difference and an all-inclusive community at the annual 2018 Tall Tales Ranch Hoedown fundraiser. Held on September 29, from 6:30 p.m. to 9:30 p.m. at CU South Denver, do-si-do and swing your partner in support of a safe and loving home for special adults with needs. And, grinned Mooney, "We are planning to unveil the architectural drawings of the Tall Tales Ranch buildings and barn."
For more information about Tall Tales Ranch, visit https://talltalesranch.org/ or www.facebook.com/Tall-Tales-Ranch-551202905002694/.
Author's Note: I encourage you to please visit the Tall Tales Ranch website at https://talltalesranch.org/ and watch the video on the upper right. I hope it moves you as it did me – in a happy way.