Castle Pines Metropolitan District election
June 1, 2018
/
/
Comments Off

on Castle Pines Metropolitan District election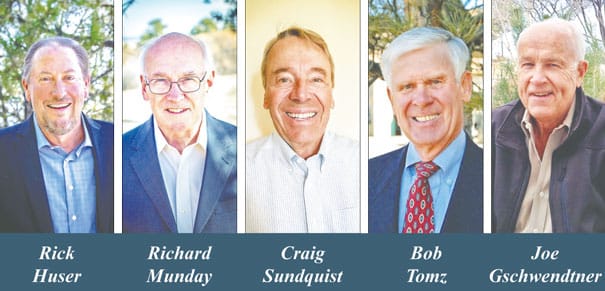 Information and photos provided by the Castle Pines Metropolitan District
As it does every two years, Castle Pines Village conducted an election for board members to serve its metropolitan district for a period of four years. Three of five board seats were up for election.
Winners included Craig Sundquist and Richard Munday, both being returned by voters for their second term, and Richard Huser for his first term. Huser replaces Karl Krueger who served eight years and was term-limited.
The District serves 1,700 homes in unincorporated Castle Pines Village and operates as a quasi-governmental organization. Annual revenues approximate $10 million. Property tax revenues collected are used for road and rights-of-way repair and maintenance while fee-based revenues underwrite water distribution, storm drainage, and wastewater systems.
Huser, Munday, and Sundquist will join Robert Tomz and Joe Gschwendtner who have two years remaining on their terms.