August 1, 2016
/
/
Comments Off

on Toast Fine Food & Coffee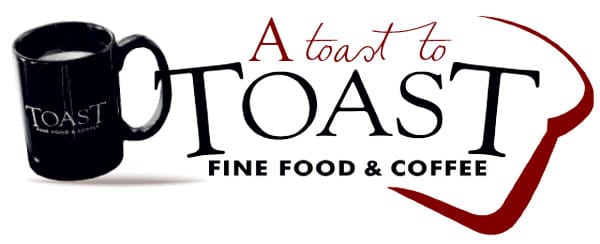 A Toast to Toast
By Lynne Marsala Basche
There is something so satisfying about wrapping your hands around a mug of hot coffee; fingers laced together as the aroma of freshly-brewed goodness wafts in the air.  It is a simple pleasure that takes on a new dimension when combined with comfort food with a twist.  Welcome to Toast.
Toast partners Jason Parfenoff and Bill Blake went to the same high school – although a few grades apart and one even stealing the other's lunch.  For years, both gentlemen worked in the food service industry and ended up working together when Parfenoff moved back to Colorado after going to college in Chicago.  Eventually, after different positions and experiences in other restaurants, Parfenoff came to the realization that every diner was still serving bad coffee, and not only did he want to change that, but he was determined not to serve a boring breakfast either.  Parfenoff contacted Blake, and in 2006 Toast opened.



Near historic downtown Littleton, Toast has become a customer favorite with breakfast and lunch items selling like hotcakes every day of the year except Christmas and Thanksgiving.  Asked what makes Toast special, Parfenoff remarked, "We make as much as we possibly can from scratch.  For example, our country gravy is Bill's grandmother's recipe and is made with love and bacon fat, but with more sausage than her depression-era sensibilities would allow!  Our hollandaise sauce is made from scratch with egg yolks, lemon juice, and chardonnay."
With an enormous breakfast and lunch menu, diners will not find a regular weekday menu and a fancier weekend brunch-type menu.  "Every day is special, dammit, and we serve our same, full glorious menu each day," said Parfenoff.  With a desire to have customers leave full and happy, Toast's menu offers traditional items like "Our Most Boring Breakfast," which includes eggs, potatoes and toast and "Grilled Cheese and Tomato Bisque" with cheddar, Monterey Jack and American cheese on grilled sourdough bread served with a side of Parfenoff's grandmother's soup recipe.  If diners are in the mood for something different, the "Chai Tea French Toast," a thick-cut French toast topped with sautéed chai apples, clover honey and fresh whipped cream or the "The Turkey Pedro," which includes house-roasted turkey, jalapeno cream cheese, thick-cut honey-cured bacon, grilled tomato and cheddar cheese on grilled sourdough bread is sure to satisfy any craving.


When you are indecisive like me, you appreciate Toast's "Pancake Flight" option, which includes four stacks of any of their pancakes.  I indulged in "Lemon Blueberry," which were blueberry pancakes topped with lemon curd and gingersnap crumbles; "Devil's Food," with chocolate pancakes filled with chocolate chips and topped with a layer of hot fudge and crème Anglaise; "Peach Berry Crumble" topped with peaches, berry compote and house-made shortbread crumble; and "Plain Jane Buttermilk" because sometimes the simplest ingredients are the yummiest.  And, no pancakes would be complete without fresh whipped cream.  Every forkful was a flavorful explosion in my mouth.  I managed to taste a few bites of "Honey-Fried Chicken Biscuits," topped with country gravy and Cheddar-Jack cheese and a side of breakfast potatoes and it was incredibly delicious.  The chicken was crispy, the biscuit was flaky, the gravy was sublime, and my stomach was beyond full.
While Toast's core menu does not change, when Parfenoff and Blake feel inspired they look for ways to make items "better, bigger and more over-the-top awesome!"  Nearly all of Toast's menu items can be ordered gluten-free, and there is a large children's menu.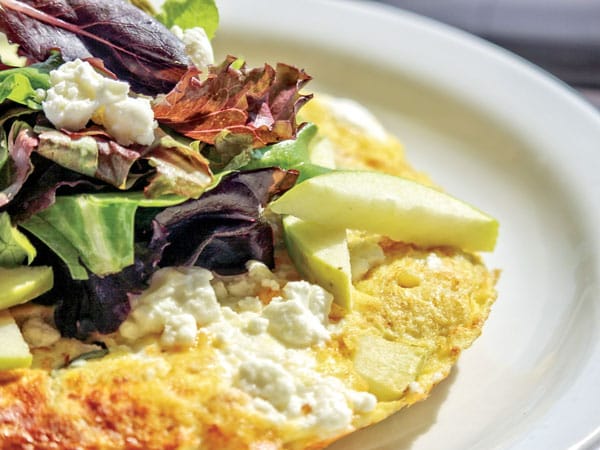 Part of the Toast experience is the lively, fun atmosphere.  The restaurant is cozy yet bustling and has two dining areas.  The servers are friendly, attentive and ready to make suggestions.  Parking can be challenging as the lot is small, but there is plenty of parking on the side streets and behind the building.  While Toast does not take reservations, they do offer an app on their website that, once downloaded, allows customers to put their name on the wait list.
Be sure to visit www.toastygoodness.com for more information, including a full menu, hours and to download the NoWait app, which proves invaluable on the weekends.  You will give a toast to Toast, too!