Denver Dumb Friends League Buddy Center
August 1, 2018
/
/
Comments Off

on Denver Dumb Friends League Buddy Center
By Elise Brassell; photo courtesy of Dumb Friends League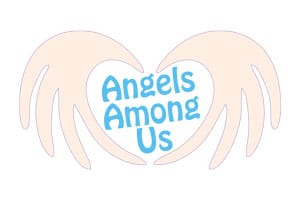 Walking through the Denver Dumb Friends League Buddy Center (Buddy Center) feels like visiting a community center where the love of animals is shared by everyone inside. Buddy Center is a full-service animal shelter, just off Meadows Parkway in Castle Rock, offering pet adoptions, lost-and-found services and compassionate care and treatment of more than 5,000 cats, dogs and small mammals each year.
Buddy Center provides much more than just shelter for lost and homeless pets; it offers a variety of services including veterinary care, vaccinations and behavior training. In 2002, Buddy Center opened to serve the growing Douglas County area and today, is run by Director Matt Levien.
The support of the community is the main reason that the Buddy Center beats national averages for returning lost pets to their owners, Levien stated. Buddy Center averages a 20 to 50 percent return-to-owner rate for cats, and a 50 to 80 percent average return-to-owner rate for dogs. When dogs are available for adoption, their typical length of stay is only six days. "It's such a supportive community, it makes it all possible," Levien said.
Levien has seen many adoptions over the course of his 13 years at the Dumb Friends League, but said, "My favorite adoption story is mine." Levien met an owner-surrendered puppy with an abscessed, broken jaw and lost teeth. The Dumb Friends League veterinary team restored the puppy's health and when the puppy was ready for adoption, Levien knew it would steal his family's hearts. Titus, now just over a year old, is a happy member of the Levien family.
The care-focused environment at the Buddy Center thrives because of its team of compassionate volunteers. The Buddy Center hosts 250-300 active volunteers each month, who perform critical tasks from animal intake, to basic medical care, grooming, cat comfort, dog walking and much more. With a small staff and many animals to care for, "volunteering is our biggest need, and starts at just three hours a week," Levien said.
Next month, Buddy Center is looking forward to its biggest fundraiser of the year, the Wag 'n Trail, where dog-lovers enjoy hiking with their dogs at Glendale Farm Open Space. The event takes place from 8 a.m. to noon on September 22 and proceeds support the Buddy Center.
For more information on pet adoption and volunteering at the Buddy Center, visit ddfl.org/buddy-center. For more information on the Wag 'n Trail, visit ddfl.org/event/wag-n-trailtm.
We invite readers to send suggestions for nonprofit organizations to feature. Email editor@castlepinesconnection.com. We look forward to learning more and sharing information about nonprofits in our community throughout the year.