Castle Rock Senior Activity Center
May 1, 2018
/
/
Comments Off

on Castle Rock Senior Activity Center
Boasting 47 years of making a difference
Article and photo by Barbara Neff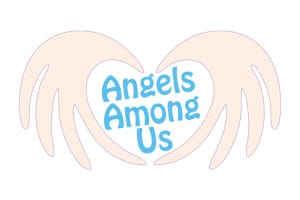 Their motto used to be, "not your grandparents' senior center," but since opening in 1971, Castle Rock Senior Activity Center (Center) has changed much with the times, including their motto.  Today their motto is, "loving life in the second half," a thoroughly accurate reflection of the mission and vision of this vibrant community resource.
Office Manager, Tina Whitby, offers an enthusiastic tour of the facility, which is located at 2323 Woodlands in Castle Rock, next door to the Castle Rock Recreation Center, from whom the Center rents space.   Whitby emphasizes that their center is a resource for active people ages 50 and older who live all over Douglas County and beyond, not only Castle Rock residents.
From the impressive library, where visitors take and return books on an honor system, to the Volunteers of America Tuesday luncheons, to fitness programs, field trips, workshops, classes, massages, and scores of organized opportunities for friendship and fun, the Center certainly earns the "activity" in its name.  Hiking, rafting, golf, and zip-lining?  Who knew?
Debbi Haynie, a Castle Pines resident, is the executive director of the Center and has held that position for eight years.  When asked to explain what keeps her in her job, one can hear the passion in her voice.
"I love the people, the stories they have to tell, the hugs and the laughter," explained Haynie. "I feel that what I do for a living brings value to one of the greatest generations.  This is where I want to be when I retire.  People here have more fun and do more things than I ever imagined doing."
The Center on the day of my visit was abuzz due to one of their upcoming expos for seniors, caregivers of seniors, and friends and family.  These informational events are held regularly, and are one more demonstration of the Center's commitment to community outreach.
This busy center is run with a staff of six and a half.  Volunteers keep the wheels spinning.  With a base of more than 400 volunteers, the Center is able to help seniors in our area accomplish wonderful things, to establish strong social connections, to keep healthy, and to have fun.
The greatest current need of the Center is volunteer shuttle drivers.  The Center has the ideas, the resources, the vehicles and the participants for amazing adventures.  Unfortunately, it often runs short of drivers.  Active recruitment of shuttle drivers is underway, which requires no special driver's license or experience.  Training is provided.
To learn more about the Center or how you can help, visit castlerockseniorcenter.org or call 303-688-9498.  This gem of a local resource is well worth a visit.