Christmas for Kids and Kids Crossing
January 1, 2019
/
/
Comments Off

on Christmas for Kids and Kids Crossing
Christmas for Kids event supports children in foster care
By Elise Brassell; photo courtesy of James Dewhirst Photography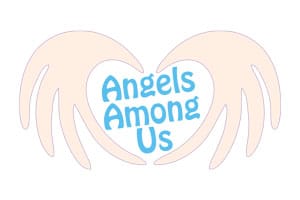 Four years ago, friends Tom Vieregger and Kuntal Vora had an idea to create a charitable event that would help kids in foster care have a happier holiday season. The pair created Christmas for Kids benefiting Kids Crossing, which now fulfills the Christmas wish lists of kids in foster care across Colorado. During the fun dinner and dancing gala, supporters brought gifts which the Vieregger and Vora families donated to Kids Crossing, a nonprofit child placement agency that provides foster care and group facility care along the Front Range of Colorado.
"There are a lot of great stories that start with what happened when two guys walked into a bar," said Vora. "For us that was really true – the event started four years ago as an idea to have a fun party for a cause. There are so many people who can, and want, to do so much where we live."
Over the last four years, the Castle Pines community has generously donated holiday gifts and independent living care packages for hundreds of foster care children in Denver, Colorado Springs and Pueblo. "This year, the event delivered the Christmas wish list of every child in the Kids Crossing foster care program in both Denver and Colorado Springs," said Vora. "Before we came along, kids got gifts, but now they get all of the items on their list. This community that can do, is doing, for these kids."
Nearly all of the attendees of the gala came from the Castle Pines community, which this year supported about 180 kids from birth to age 18. The event is especially impactful for kids turning 18 who are about to leave the foster care system. "Think about turning 18 years old, aging out of the system and being told the next day that it's time to move on. People donate transitional packages of things you would need to walk out the door tomorrow into an apartment like sheets, towels, toiletries, sets of bowls and cups and frying pans. It's a starter kit to transition to adulthood," said Vora.
Kids Crossing accepts donations year-round including gently used or new clothing, furniture, books, toys, bicycles, and more. Find out more at kidscrossing.com/site/page/donations.
If you'd like to take part in the next Christmas for Kids benefiting Kids Crossing event, it's a good time to "set it and forget it." Email kcchristmas4kids@gmail.com to be added to the mailing list for information on the 2019 event.