July 1, 2018
/
/
Comments Off

on Colorado Young Leaders
Building youth leadership skills through acts of service
By Elise Brassell; photo courtesy of Eden Mendrala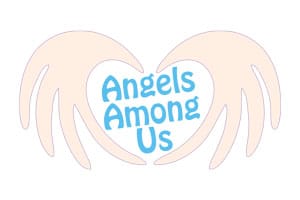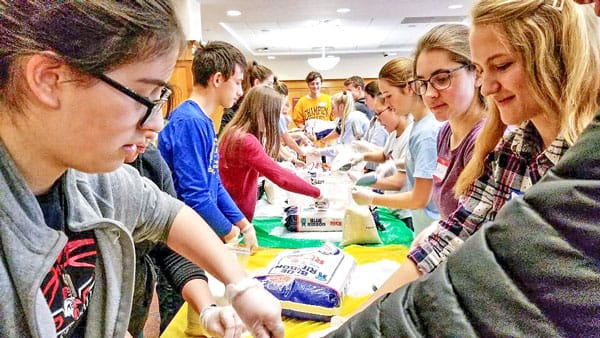 It is often said that leaders aren't born, they're made, and many great leaders are being made right here in Douglas County and throughout our state as a result of the innovative programs at Colorado Young Leaders (CYL).
CYL strives to offer the opportunity for high-school aged youth to discover who they are through acts of volunteering and service to the community. The program guides its students through a four-stage program designed to help them to find and understand their passions and strengths, and explore fun, real-life opportunities to serve their fellow Coloradans.
The stages of the program are named for 14,000-foot mountains, but that doesn't mean that students only experience adventures in the great outdoors. Jennifer Landers, CYL executive director said, "Adventure is about expanding comfort zones and having fun."
Students choose service projects as a group and have recently tackled collecting and packaging pet food donations, creating chalk-art words of encouragement, and helping build a community garden in a low-income neighborhood.
Through its five chapters, CYL has engaged 765 students who have contributed more than 6,350 service hours and completed more than 4,225 leadership training hours. Students from 51 partnering high schools have served 60 nonprofit organizations over the course of CYL's five-year history.
Eden Mendrala, CYL youth advisory board member, said, "it's [CYL] not about defining the next president of a club or captain of a team, it's about fostering collaboration in community and inspiring people."
When kids are not out in the community on a service project, they are in leadership exploration meetings, discovering what leadership skills they used during their service, and learning more about how to apply those characteristics beyond their time with CYL.
And it seems to be working. Landers stated that she has seen first-hand evidence that CYL's leadership curriculum pays dividends well beyond high school. One CYL graduate shaped his college entrance essays around his passion for community service and earned a scholarship to a school in Washington state. In Douglas County, rather than taking a year off between high school and college, a CYL graduate dedicated that year to serving in AmeriCorps.
"You can't stop serving the needs of the community around you because you get older," Mendrala said. "When I'm around all of these people who are helping, I think, 'together we all add up to something really big.' You can't really finish a puzzle without that one piece and you're part of that puzzle, and that's super cool."
For more information on Colorado Youth Leaders, visit coloradoyoungleaders.org.

We invite readers to send suggestions for nonprofit organizations to feature. Email editor@castlepinesconnection.com.
We look forward to learning more and sharing information about nonprofits in our community throughout the year.