March 1, 2016
/
/
Comments Off

on Healing Arts –
Creating a healing journey through art 
By Lynne Marsala Basche; photo courtesy of Sue Fraley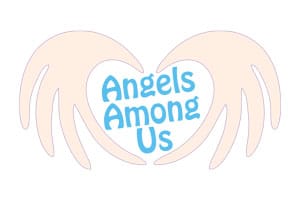 The belief that nonprofit organizations strengthen our community, combined with faith in our readership and humanity in general that we all have talents to share, The Castle Pines Connection is committed to featuring a different local nonprofit each month.  This month Healing Arts is highlighted.
While researchers continue to learn more about how art helps patients and families in the healing process, hospitals recognize that while art may not cure patients, it does have therapeutic benefits.  The Healing Arts program currently works with four hospitals to provide patients, family members, staff, and the community with an environment that calms and revives the senses during times of stress and anxiety.
Healing Arts began at Parker Adventist Hospital in early 2000 with a goal to integrate the arts into healthcare to treat the mind, body and soul.  The program has grown to include Castle Rock Adventist Hospital, Littleton Adventist Hospital and Porter Adventist Hospital.
Patients are comforted differently, and Healing Arts recognizes that the response to healing comes in the form of sight, sound, touch, and nature – depending on the person.  Through their music, massage, visual arts, and nature-based programs, Healing Arts works to create a holistic approach to well-being.
Healing Arts knows that music reduces stress and anxiety.  Whether a musician plays in a hospital lobby or at a patient's bedside, blood pressure is lowered and heart rate slows down.  The healing power of touch reduces pain and boosts immune systems.  Nature-based artwork can reduce stress, calm restless behavior, and provide time to reflect.  Whether sitting on a bench in the shade, looking at a sculpture or listening to a waterfall, being outside in a peaceful healing garden improves an overall sense of well-being and can also relieve symptoms.
With a commitment to nurturing the health of the community, Healing Arts connects with local and regional artists.  "It is very rewarding to have my paintings hanging in a place where they might offer some kind of comfort or other positive reaction," said Sue Fraley, Castle Pines resident and Healing Arts contributor.  "I love the Healing Arts program because it offers such important things to people who may be struggling, and it also enforces that art has transcendent qualities."
With more than 30 rotating exhibits each year, hospitals have dedicated gallery space in prominent locations, such as main lobbies and central corridors.  "The Healing Arts Rotating Art Gallery program is more than art for art's sake," said Healing Arts gallery manager Mary Williams.  "These galleries not only provide a positive distraction for patients and families, they provide a place for the staff to rejuvenate."
Healing Arts is funded solely by donations.  To learn more about the Healing Arts program in one of the participating hospitals or to find out how a business or individual can sponsor an exhibit or support the program, contact the individual hospital.  Help Healing Arts continue to make a difference in hospital environments.