December 1, 2016
/
/
Comments Off

on Fallen Officer Fund
By Lynne Marsala Basche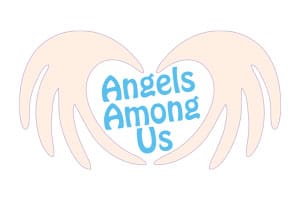 In 1999 Deputy Ronald King was killed by a drunk driver when he and his partner were returning from an assignment.  At that time, Douglas County had no benevolence organization that could step in and help his family with expenses.  With the notion that we are one incident away from becoming an advocate, Deputy King's tragic death became the impetus for creating the Fallen Officer Fund.
The Fallen Officer Fund is a 501(c)(3) nonprofit, tax-exempt organization with the purpose of providing assistance to Douglas County Sheriff's Office members who are killed or seriously injured in the line of duty.  "It's how we take care of ourselves in times of crisis," said Chief Deputy Timothy Moore.
Every day officers risk their lives to protect our community and residents.  When they become seriously injured or killed, the impact on their families is massive.  The Fallen Officer Fund steps in to help not only officers but also civilian members and volunteers, whether they are seriously injured in the line of duty or they provided assistance doing something related to their job.
The Fallen Officer Fund does not compete with worker's compensation or insurance.  It is created to cover very specific, unplanned expenses causing hardships.  Only items directly related to the tragedy are covered and may, for example, include expenses such as funeral costs and home remodel efforts to widen doors to accommodate a wheelchair.  When death or injuries occur a family's financial livelihood is often impacted, and the Fallen Officer Fund recognizes these challenges and steps in to help alleviate the financial burden.
Typically, the Fallen Officer's Fund assists six people each year and receives $1,000 to $2,000 in contributions on average per year.  As with most events, donations increase after a tragedy occurs and specifically, when it is close to home.  Since the September shooting of Detective Dan Brite, the Fallen Officer Fund has received more than $19,000 in donations.  "Detective Brite was shot on September 2, the Fund was announced on September 3, and since that time, the outpouring of support has been overwhelming," said Moore.  "People really care about our public safety responders."  (See related story about Detective Brite on page 8.)
The Fallen Officer Fund exists because of the generosity of people.  Moore knows that there are plenty of organizations to donate to, but the Fallen Officer Fund is an excellent way to make sure our first responders and their families are cared for with fundamental needs after a significant act of bravery shocks their lives.
Learn more at www.dcsheriff.net/fallen-officer-fund, including how to make a donation online or by mail.
We invite readers to send suggestions for nonprofit organizations to feature.  Email editor@castlepinesconnection.com.  We look forward to learning more and sharing information about nonprofits in our community throughout the year.