January 1, 2016
/
/
Comments Off

on Angels Among Us –
Featuring the organizations that give year-round


By Lynne Marsala Basche
The holidays have drawn to a close, and the toy drives, donation boxes, and bell ringers have packed up again until next year.  While the focus of giving seems to be more directed during the holiday months, the need for assistance in Douglas County continues year-round.  There are angels among us –  individuals and organizations – working tirelessly to provide assistance (financial and otherwise) to those less fortunate or in need.
With the belief that nonprofit organizations strengthen our community, combined with faith in our readership and humanity in general that we all have talents to share, The Connection is committed to featuring a different local nonprofit each month – there are more than 1,400 in Douglas County alone.
A nonprofit organization can cover a variety of sectors, such as educational, cultural, scientific or religious.  Nonprofits operate much like a regular business, with the distinction being that any additional revenue beyond running the organization is put back into supporting its mission.  Nonprofit organizations can have paid and volunteer staff, they can offer products and services, and they can have clients –  but they always need revenue.  Like any other business, the success (or failure) of a nonprofit depends in large part on how the business is run and the people involved.
We invite readers to send suggestions for nonprofit organizations to feature.  Email editor@castlepinesconnection.com.  We look forward to learning more and sharing more about nonprofits in our community throughout the new year.
Editor's note:  For the sixth year in a row, Coloradans showed their passion for Colorado nonprofits on December 8, the biggest day of giving in the state.  A record number of 123,999 donations amounted to $28.4 million, an eight percent increase over last year.  Thank you for your generous support!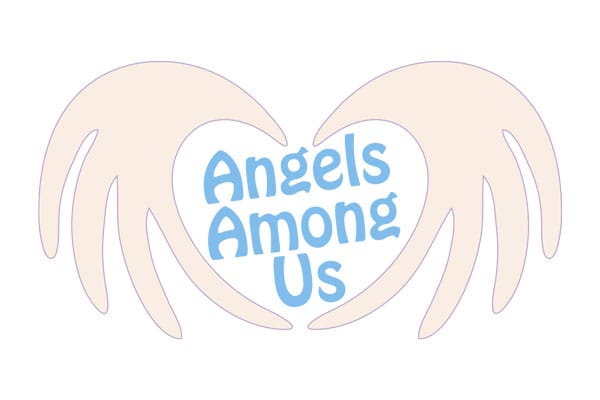 Song lyrics written by Don Goodman & Becky Hobbs
and recorded by country music band Alabama

Angels Among Us:

I was walking home from school, on a cold winter day
Took a shortcut through the woods, and I lost my way
It was getting late, and I was scared and alone
But then a kind old man, took my hand, and led me home
Mama couldn't see him, oh but he was standing there
And I knew in my heart, he was the answer to my prayers
Oh I believe there are, angels among us
Sent down to us, from somewhere up above
They come to you and me, in our darkest hours
To show us how to live, to teach us how to give
To guide us with the light of love
When life held troubled times, and had me down on my knees
There's always been someone, to come along, and comfort me
A kind word from a stranger, to lend a helping hand
A phone call from a friend, just to say, I understand
But ain't it kind of funny, at the dark end of the road
That someone lights the way, with just a single ray of hope
Oh I believe there are, angels among us
Sent down to us, from somewhere up above
They come to you and me, in our darkest hours
To show us how to live, to teach us how to give
To guide us with the light of love
They wear so many faces, show up in the strangest places
To grace us with their mercy, in our time of need
Oh I believe there are, angels among us
Sent down to us, from somewhere up above
They come to you and me, in our darkest hours
To show us how to live, to teach us how to give
To guide us with the light of love
To guide us with a light of love