Douglas County Libraries Foundation
January 1, 2017
/
/
Comments Off

on Douglas County Libraries Foundation
Giving now for generations to come
By Lynne Marsala Basche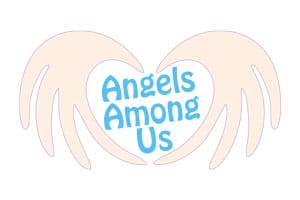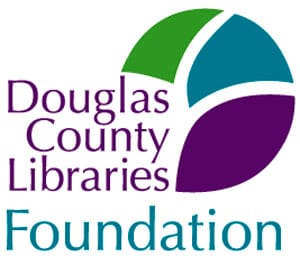 The Douglas County Libraries (DCL) system has always played a vital part in its communities and has been fortunate to have strong leaders with innovative ideas that have allowed DCL to thrive and become a nationally recognized district.  As districts look to secure funding, creating a foundation is often necessary to acquire grants, implement giving programs and pursue larger fundraising opportunities.
The Douglas County Libraries Foundation (Foundation) was formed as a 501(c)(3) nonprofit in 1991 with a mission to support the institutional goals and cultural celebrations of DCL.  The Foundation remained active with its own board of directors until 2010, and then it became a committee of the DCL Board of Directors.  In 2015, the bylaws were modified, a board of directors created, and the Foundation became a fully-operational nonprofit.
DCL is a passionate advocate for literacy and lifelong learning, and the Foundation is a resource so that DCL can continue to serve communities.  Whether supporting capital improvement projects or designated programs that enhance DCL's mission, vision and core values, the Foundation is vital to DCL's success.  Programs supported by the Foundation include early childhood literacy, summer reading, literacy services, Battle of the Books, BizInfo, Page to Stage, the Douglas County History Research Center and so many more.
There are no employees of the Foundation; rather, certain DCL staff dedicate part of their time to the nonprofit and work with the board of directors and the community.  Currently, the board of directors is made up of four directors, which includes one person from the governing board of DCL and three community members.  In 2017, there is a possibility that the board will expand.
"The Foundation is completely dedicated to outreach in our communities, looking for ways that we can support all of the efforts of our libraries throughout Douglas County," said Elaine McCain, donor relations.  While the 2017 goals are being finalized, the Foundation expects to address future funding for continuing library development and renovations, expand fundraising opportunities, implement a literacy-based scholarship fund for the underserved public, and develop a plan for building corporate relationships.
When asked what excites her about being a part of the Foundation, McCain said, "Being part of an organization that is growing and that not only looks at current services for our community, but also looks to the future, to build a legacy here in Douglas County that will preserve the work of our libraries well into the future.  And, building a board of directors and plans from the 'ground up' is a tremendous opportunity."  McCain's passion, as well as the other board members, is one of the reasons our communities are fortunate to have organizations like DCL and the Foundation in place.
There are many opportunities for the community to get involved and support the Foundation, whether it is giving time or donating money.  Visit www.DCL.org/Foundation to review options or find volunteer opportunities at www.VolunteerConnectDC.org.  Attend events or pick up a King Soopers Reward Card, which directs five percent of monthly purchases totaling more than $5,000 to the Foundation.  Most of all, read, read, read!
We invite readers to send suggestions for nonprofit organizations to feature.  Email editor@castlepinesconnection.com.  We look forward to learning more and sharing about nonprofits in our community throughout the year.