Friends Douglas County K-9 –
January 1, 2018
/
/
Comments Off

on Friends Douglas County K-9 –
Heroes in all shapes, sizes and species
–By Lynne Marsala Basche; photo courtesy of Friends of Douglas County K-9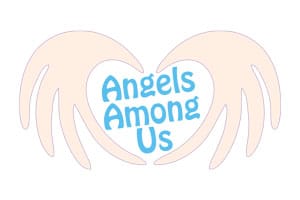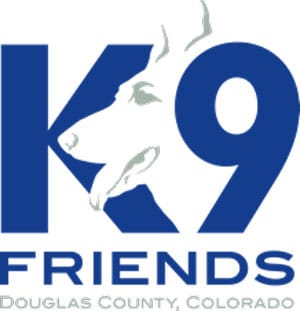 In 2011, David Swieckowski, Angela Sanders, Terry Barnhart and Kim Vanderholm learned that two of the Douglas County Sheriff's Office (DCSO) working dogs needed to be retired but that the DCSO did not have the funds to purchase new dogs. The four then became the founding members of Friends of Douglas County K-9 (K-9 Friends), and the nonprofit began raising funds to support these crime-fighting canines.
Since K-9 Friends began, seven dogs have been purchased for the DCSO. The most common dogs for police work are Dutch shepherds, German shepherds and Belgian malinois. DCSO dogs come from two different training facilities, and those kennels typically purchase dogs between the ages of 10 and 18 months in Europe. Canines spend a few months training at their new kennel before a handler joins them for five to eight weeks so that they learn how to work with the dog prior to working together.
These specially-trained dogs help make communities safer. Whether a dog alerts on drugs (such as cocaine, heroin and methamphetamine) or they apprehend suspects that will not surrender to police or they help track people, they are valued members of the DCSO K-9 unit.
The most recently purchased canines cost $18,000 each, which included the five-week handler class. K-9 Friends also provides custom fit Kevlar vests for each dog, bite suits, crates and specialized equipment. DCSO pays for any medical care the dogs need while in service, and K-9 Friends pays for all of the medical care once the dogs retire. (The veterinarians at Franktown Animal Hospital Clinic have taken care of the medical needs for these K-9s since 1997.)
In 2015, the K-9 Officer Preservation (KOP) Fund began to ensure the DCSO K-9s receive the best healthcare possible during retirement. Typically, dogs retire around the age of nine after a physically demanding career serving their community. The dog's handler has the option to purchase the dog for one dollar and is then responsible for its care.
"We are here to provide the best crime-fighting dogs for Douglas County that we can," said Vanderholm. "These dogs save lives and help us keep our community safe. They receive superb training and care while serving with the DCSO and also during their retirement."
K-9 Friends is a 100-percent volunteer-based organization with a board of directors and approximately 20 volunteers. Each year, K-9 Friends hosts the Howling Good Time Gala to raise funds for the nonprofit. Guests can meet the dogs, enjoy dinner and participate in silent and live auctions. K-9 Friends accepts donations throughout the year, and Vanderholm acknowledged that the organization is fortunate to have such a supportive and generous community.
Visit www.k9friends.org to meet the K-9 Friends four-legged heroes and their human handlers, as well as to make a donation and learn more about the organization. (Donations can be designated to a specific area, such as the KOP or the purchase of a new dog.)