August 1, 2016
/
/
Comments Off

on Hide in Plain Sight
Hope thrives here
By Lynne Marsala Basche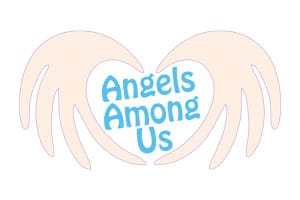 The numbers are startling.  Despite being one of the wealthiest counties in the country, 100 percent of all Douglas County high schools and middle schools have homeless students, and elementary schools are not far behind with 82 percent.  In fact, in the last five years, the homeless student population has doubled, and the 2015/2016 statistics identify 676 homeless Douglas County students.
Under the No Child Left Behind McKinney-Vento Act of 2001, the definition of a homeless child indicates a lack of a fixed, regular or adequate nighttime residence.  Whether a child is living on the street, in a camper in the Walmart parking lot, at a friend's house or in a motel, they are considered homeless.  HIPS has seen each of these scenarios in Douglas County, including within the 80108 ZIP code.
Throughout his career, HIPS Founder Joe Roos has raised money and awareness for various nonprofits, and when he was thinking about his next career focus, a friend told him to raise money for a cause where he finds passion.  In 2015, HIPS was created with the intention of serving at-risk students in Castle Pines, Castle Rock, Highlands Ranch, Lone Tree, Parker and all students in the Douglas County School District area.
HIPS aims to remove any barriers a homeless student would face that would prevent them from receiving a post-secondary education.  HIPS accomplishes its mission by providing scholarships to high school seniors who meet certain criteria.  Last year, HIPS presented three Douglas County students with $3,000 scholarships to use toward college or trade schools, and this year five $3,000 scholarships were awarded.
Roos knows that help is needed at every grade level in addition to scholarships for seniors.  HIPS is working with parent-teacher organizations to identify students who need financial assistance paying for field trips and athletics, both of which are a valuable component of education.
"Homelessness is not a disease," says Roos. "It can be eradicated with our help."  Roos has seen the generosity of local businesses and high schools and remarked how everyone could help, and that help looks different in every situation.  For example, Ponderosa High School donated proceeds from their talent show to HIPS after hearing a presentation from Roos.  Businesses and local chambers of commerce have made HIPS the recipient of special promotions and events, including the Castle Pines Chamber of Commerce's upcoming golf tournament on September 19 (see page 38).
When asked how the community can help, Roos said the number one need is financial.  Contributions can be the difference betweeen a student participating in a field trip to a museum, feeding a passion for research that one day finds a cure for a disease, or attending college or a trade school.  In the most direct terms, Roos noted, "This is a cash business to fulfill needs."  Visit www.hideinplainsight.org to start a ripple effect in a student's life.
We invite readers to send suggestions for nonprofit organizations to feature.  Email editor@castlepinesconnection.com.  We look forward to learning more and sharing information about Douglas County nonprofits in our community throughout the year.