June 1, 2017
/
/
Comments Off

on Harmony Equine Center –
Horses find hope and homes
By Lynne Marsala Basche; photos courtesy of DDFL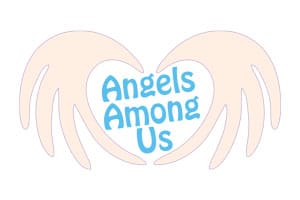 Chances are high when people hear about the Denver Dumb Friends League (DDFL), their thoughts immediately turn to dogs, cats and possibly rabbits. However, it might be a surprise to learn that the Dumb Friends League has a 168-acre facility dedicated to horses, ponies, donkeys and mules located in nearby Franktown.
The Harmony Equine Center opened in 2012 and was designed to fill the demand for law enforcement and humane investigators when both organizations needed a place to house abused and neglected equines during investigations and seizures. The facility is not set up to be a rescue center or a sanctuary; rather, it has a distinct goal of rehabilitation and adoption. Since the Harmony Equine Center's opening, 740 equines have been adopted or transferred. Last year alone, 132 equines were saved, including 85 adoptions and 47 transfers.
Equines who are malnourished or who have medical issues receive the care and training they need from a mix of 11 paid staff and 91 volunteers; all of whom bring their passion to the Harmony Equine Center each day. Once healthy, equines are evaluated for rehabilitation and possibly adoption as a trail horse, family companion, pasture pet, or a working horse. While the stay varies on the horse and its needs at any given time, there is an average of 60 equines at the facility at a time.
Once it is determined an equine is healthy and has overcome any behavioral issues, such as fear memories and trust, it becomes available for adoption. After a thorough application and interview process, the experienced trainers at the Harmony Equine Center work one-on-one with adopters to find the right horse for their needs. With the goal of adoption always in mind, rehabilitated equines may be transferred out to Harmony Equine Center partners if there is a need elsewhere.
There are volunteer opportunities at the Harmony Equine Center, but the number one need is financial. An equine's stay, including rehabilitation, medical costs, training and food can cost $10,000. Tax-deductible donations can be made at www.ddfl.org/adopt-a-horse.
On June 10 from 10 a.m. to 3 p.m., the Harmony Equine Center is hosting an open house. This free family-friendly event gives visitors the opportunity to take guided tours, meet horses up for adoption, watch demonstrations, enjoy local food trucks and games, as well as participate in a chili cook-off. Visit www.ddfl.org/open-house for details.
"There aren't many places doing what we're doing," said Public Relations Manager Maia Brusseau. "It takes time and love to do what we do." Visit the Harmony Equine Center and find out why it is so unique.
We invite readers to send suggestions for nonprofit organizations to feature. Email editor@castlepinesconnection.com. We look forward to learning more and sharing information about nonprofits in our community throughout the year.