Animals, Animals Everywhere
March 1, 2021
/
/
Comments Off

on Animals, Animals Everywhere
By Bryan Goodland; photo by Chris Michlewicz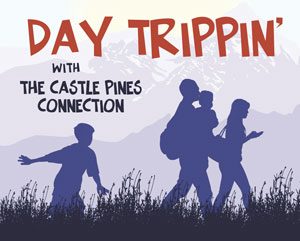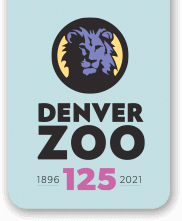 Right in the midst of the hustle and bustle of downtown Denver is a place where the buffalo roam and the deer and antelope … well you know the rest. Celebrating its 125th anniversary this year, the Denver Zoo is home to more than 3,000 animals spread across an 84-acre plot of land. As the weather warms, it is an excellent way to enjoy one of Colorado's sunny early spring days, whether it's your first visit or your first visit in a while.
In the animal kingdom, spring is synonymous with babies, and the zoo has plenty to share with visitors. "Some of our recent births include gerenuk Betty, African lion cubs Oskar and Araali, our greater one-horned rhino Joona, and the addition of two, 10-month-old camels, Hagrid and Sprout," said Carlie McGuire, public relations coordinator at the Denver Zoo.
Always popular to visit, the zoo's Primate Panorama that is home to western lowland gorillas and Sumatran orangutans has been attracting national attention. Regulars may notice that the inhabitants look a little different. Nias, the 32-year-old matriarch of the orangutans died unexpectedly in December last year, leaving behind her 2-year-old daughter, Cerah. There was cause for concern. In the wild, male orangutans aren't involved in caring for their young and Cerah needed care. In an unexpected turn of events, her father, Berani, began taking care of Cerah with help from big sister Hesty. The sisters can often be seen together clinging to each other in the trees.
While some of the buildings are closed, Tropical Discovery that houses nearly 300 different species and 1,800 individual animals is open with timed entry for visitors and frequent sanitation, as are many of the other indoor animal viewing areas.
In addition, the zoo is offering 30-minute "Up-Close Look" experiences. A group of up to four people from the same socially distanced bubble can purchase a private experience with some of the zoo's favorite animals, including reptiles, giraffes, birds of prey, camels and many more. Visit https://denverzoo.org/up-close-looks/ to fill out the appropriate forms.
The zoo is always a big draw, so plan ahead when visiting; this year requires a little extra preparation. Instead of buying tickets at the gate, tickets have to be reserved on the zoo website at https://tickets.denverzoo.org/Default.aspx?tagid=4. Tickets are reserved for a specific time slot, in 15-minute increments, and can be sent directly to a phone or email to be used electronically or downloaded and printed at home.
Indoor seating in the zoo's restaurants is closed, so plan on packing a lunch. Visitors can also still order food and find a spot to picnic outdoors.
Despite the zoo experience looking different, the animals and atmosphere are still very much the same. Crowds are generally smaller and the animals seem to be more active because of it.