January 1, 2023
/
/
Comments Off

on Hickory House
A barbecue tradition that runs deep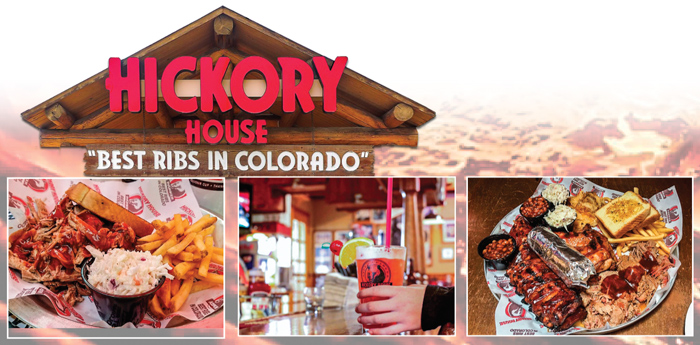 One of northern Douglas County's most well-established restaurants happens to have the least amount of frills.
Hickory House, at South Parker Road and Mountain Man Drive, has been the go-to place for casual meals and special occasions for scores of Parker residents for nearly 20 years.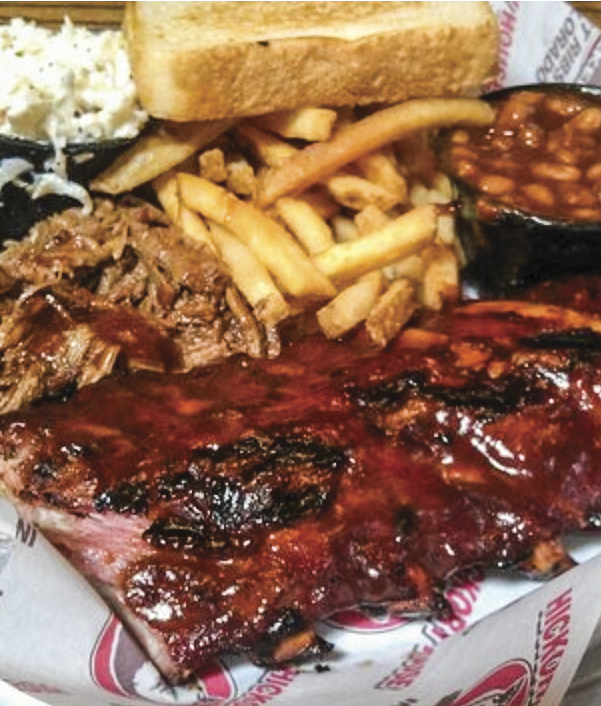 Aside from prime visibility due to its high-traffic location, referral business has driven much of Hickory House's success. The eatery's adherence to tradition is easily its most appreciated asset. As any fan of hearty barbecue would attest, it's best to focus on the faves, the tried-and-trues, and Hickory House does just that. Its menu was recently reformatted to make it easier to read, but its contents have been largely left intact since the restaurant's inception. Staples include meaty, fall-off-the-bone ribs, juicy BBQ chicken breasts, mind-melting beef briskets and succulent smoked sausages.
Sweet potato tots, fried pickles and wings served with an assortment of sauces of varied flavor profiles and levels of heat round out the appetizer menu. The list of sides leaves little else to be desired; all of the mainstays are there, from cornbread muffins and au gratin potatoes to garlic toast and, of course, baked beans and potato salad.
For those with larger appetites, there are entrees like the well-marbled, 14-oz. Cowboy Rib Eye. You can even order it with a heaping helping of fried catfish. There's also The Hickory, an Angus burger topped with bacon, Swiss cheese and BBQ sauce, and The Beast, a massive pulled pork or brisket sandwich with coleslaw and fries.
Customers can choose from an array of "giant" salads that can be topped with smoked salmon, filet mignon or the spicy vegan burger, which is made with black beans, brown rice, onions, peppers and corn. And no one can go wrong with the homemade mac-and-cheese with Cavatappi noodles and featuring either smoked pork, smoked beef or jalapeno cheddar sausage.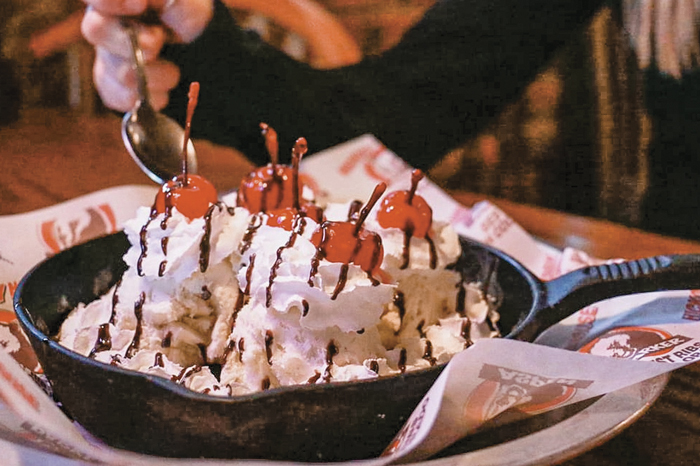 If there's somehow still room for dessert, it's worth exploring any of the offerings, like milkshakes, the skillet sundae cookie and three delicious and devilish selections from a Parker bakery called Posh Pastries: chocolate cake, banana cream pie and apple cobbler.
If reading about it makes you hungry, just wait until the aroma that blends all of the aforementioned into one heavenly essence greets you at the door. It's simply a scent to behold, one reminiscent of summer gatherings around the grill.
Jerimiah Goins, general manager of Hickory House, said owner Paul Dioguardi brought his knack for crafting memorable barbecue dishes when he moved from Chicago and opened the restaurant in Aspen more than 20 years ago. The Aspen location became such a big hit that Dioguardi decided to open a second one in Parker, where he had family. Both restaurants received a sizable bump in business when the Aspen location was spotlighted on Diners, Drive-ins and Dives, a popular show on the Food Network.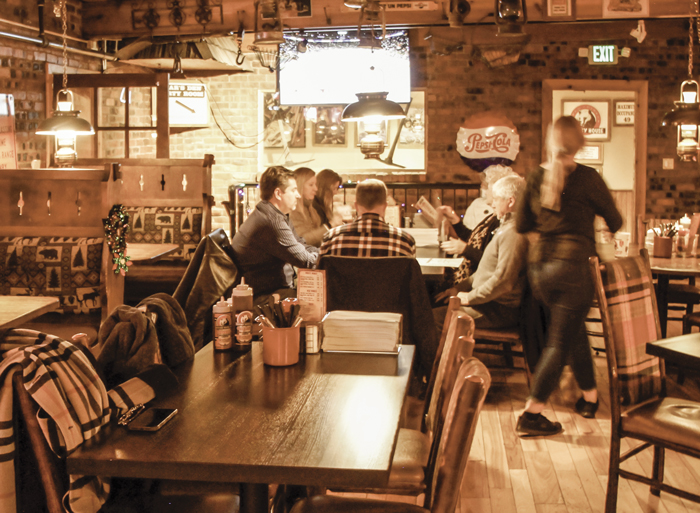 The ample decor at Hickory House is a mashup of old advertising placards from iconic brands, sports memorabilia, western knickknacks and uber-Colorado representations in the form of things like a sign warning of avalanche blasting. In the back of the restaurant, among the oasis of wall-hangings and a mounted plush bear depicting the restaurant's mascot, Hickory, is a cozy bar that seems a great place to strike up conversation with a stranger.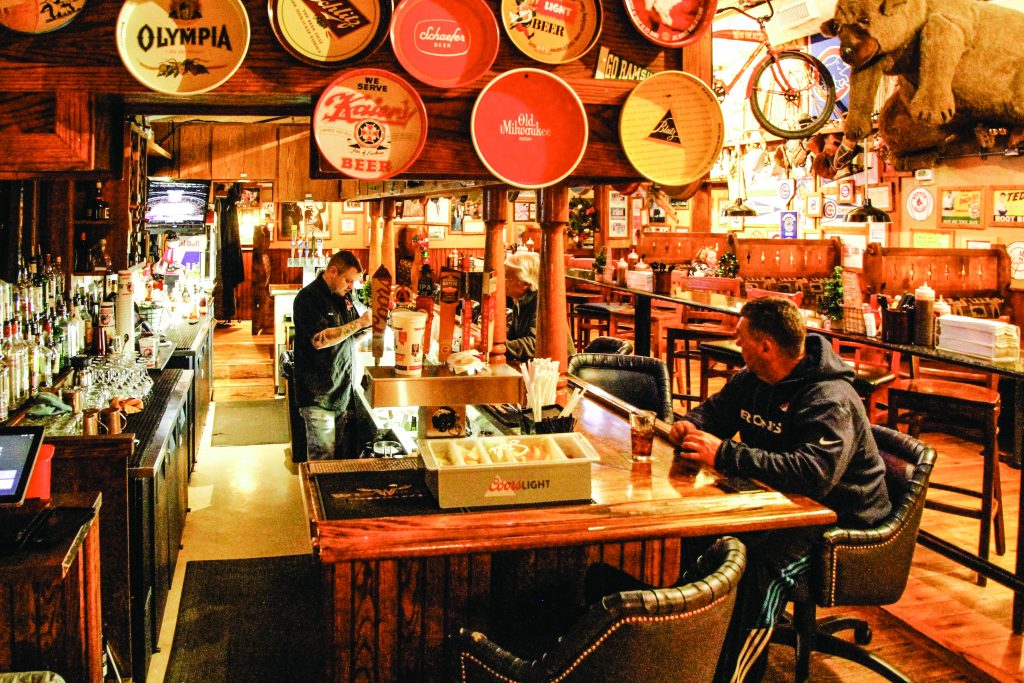 For special celebrations, the restaurant caters, but it also has a private room in the basement that can accommodate more than 60 guests. Some patrons who frequent Hickory House not only host parties, but they also usually come with a request.
"We have so many regulars at this place and a lot of them will ask for a specific server," Goins said.
Five employees have been at Hickory House since its inception in 2004; others have worked there for 10-plus years, demonstrating that it's a formidable outlier in today's restaurant labor market.
"The food is obviously what brings people in, but the staff we have here is awesome," Goins said. "They have fun while working. They take care of what they need to do, and they're always happy and smiling."
By Chris Michlewicz