Be elated by late-summer elote
August 1, 2019
/
/
Comments Off

on Be elated by late-summer elote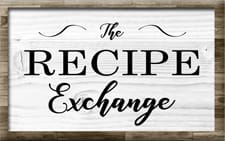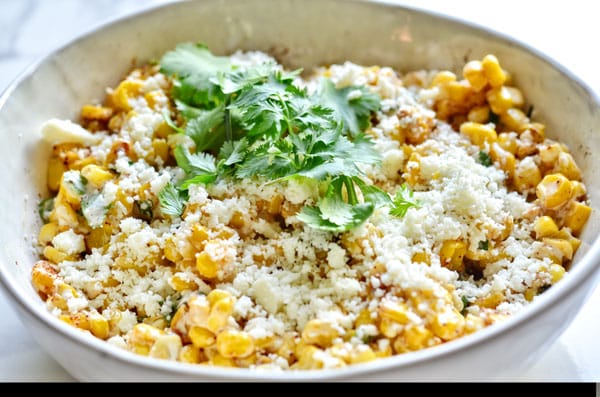 Article and photo by Lisa Crockett
I recently spent an afternoon with one of my children at an international fair. It was an amazing day full of experimenting with different languages, watching various cultural performances of singing and dancing, and generally learning more about the larger world. While I loved the theme of peace and unity that was the guiding principle of the day, what I was really there for was the food.
I ate a Finnish cinnamon roll (delicious), a pillowy-soft Middle Eastern pita with roast lamb (so satisfying), poutine from Quebec (surprisingly good), and even a wild rice and potato dish from Ojibwe culture (tasty and healthy). I had friends along to help me eat so I didn't fill up too much on any single offering, but the one thing I wanted all to myself was the Mexican elote.
If you're not familiar with elote, here are the basics: an ear of sweet corn is roasted on a grill, then slathered in butter and Mexican table cream (or sour cream or even mayonnaise) then sprinkled with chili powder and cheese. The flavors combine into a creamy, drippy deliciousness that is just the perfect thing on a summer day. This is particularly true when the corn is the kind of fresh, local goodness that is readily available this time of year at nearly every supermarket and farmer's market. Standing in the fresh air noshing on this traditional Mexican street food feels just right for a summer festival where the after-effects of messy consumption simply fall to the ground to be eaten by the birds and evaporated by the sun.
In my own kitchen, though, I'm less enthusiastic about that kind of mess. So, faced with a pile of fresh ears of corn that I got for mere pennies and a sincere love for the flavors combined in elote, I decided to think about how I might re-create the tastiness of the international fair without re-creating the aftermath.
The first order of business is obtaining authentic ingredients, which I found to be surprisingly simple to do. Cotija cheese and Mexican table cream, or Crema Mexicana, can easily be found at many supermarkets (Walmart in particular keeps it in stock). If you really can't find these ingredients, or if you're looking to change up the flavors a bit, opt for feta (which has the salty, sharp flavor and dry, crumbly texture of Cotija) and sub in either sour cream or mayonnaise. Look for corn that is fresh and sweet; if you can't find corn that looks tasty, don't be afraid to use frozen corn, which is usually excellent quality and has the added benefit of being very convenient.
Once all the ingredients are prepped and ready, simply combine them in a bowl and give them a good stir. This "elote in a bowl" as I call it, is an excellent side dish or snack, and even works as a tasty dip for corn tortilla chips. If you toss in a can of black beans for added heft and a dose of protein, you've got a cool and satisfying summer meal. I added a squeeze of lime juice and a garnish of cilantro to this mixture to give it just a little more interest, but even with those added touches, this dish comes together in a flash and tastes fantastic.
Enjoy this elote on a hot day, or roast and freeze a little corn for a day in the future when you're looking for a taste of summer. Then, bust out your book of Spanish phrases, so you can comment on this riff on a classic Mexican snack. I think you'll agree: "esto es delicioso."