May 1, 2015
/
/
Comments Off

on Glen Eyrie Castle
Beauty in the air
Article and photos by Liz Jurkowski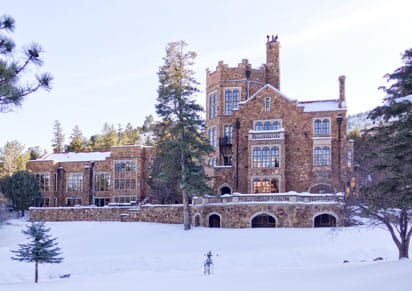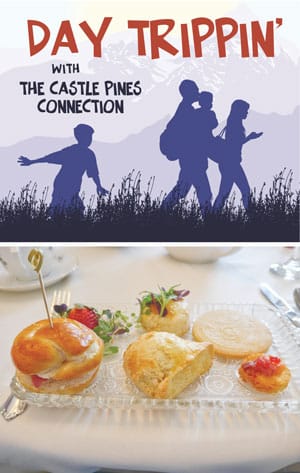 The castle is a hidden gem; so close to the city, but so remote, as well.  The grounds and trails of the castle meander among the red rocks near Garden of the Gods. High tea is served daily at Glen Eyrie Castle in Colorado Springs.
I just added a new place to my "I cannot believe I have not been here before" list.  Glen Eyrie Castle is less than an hour away from Castle Pines, was built by the founder of Colorado Springs, and is open to the public.
With more than 7,500-acres of beautiful property neighboring the red rocks of Garden of the Gods, General William Palmer began building a castle for his new bride, "Queen," in the town he had established in 1872, Fountain City.
Later called Colorado Springs, the city grew around his land, leaving the property untouched and pristine in the middle of urban sprawl.
Now the international headquarters for The Navigators, a Christian ministry, it is a little known fact that the grounds and castle remain open to the public for tours, lodging, and tea service.  Reservations are required.
The Navigators have owned the property since 1953 and in addition to adding a conference center, have kept the original buildings and castle very much like they were when Palmer lived there until his death in 1909.
I highly recommend visiting Glen Eyrie Castle for a tour, a weekend away, a tea date, or all three.  For additional information, visit
www.gleneyrie.org or call 719-265-7050.