Book swap spreads good reads to community
June 1, 2015
/
/
Comments Off

on Book swap spreads good reads to community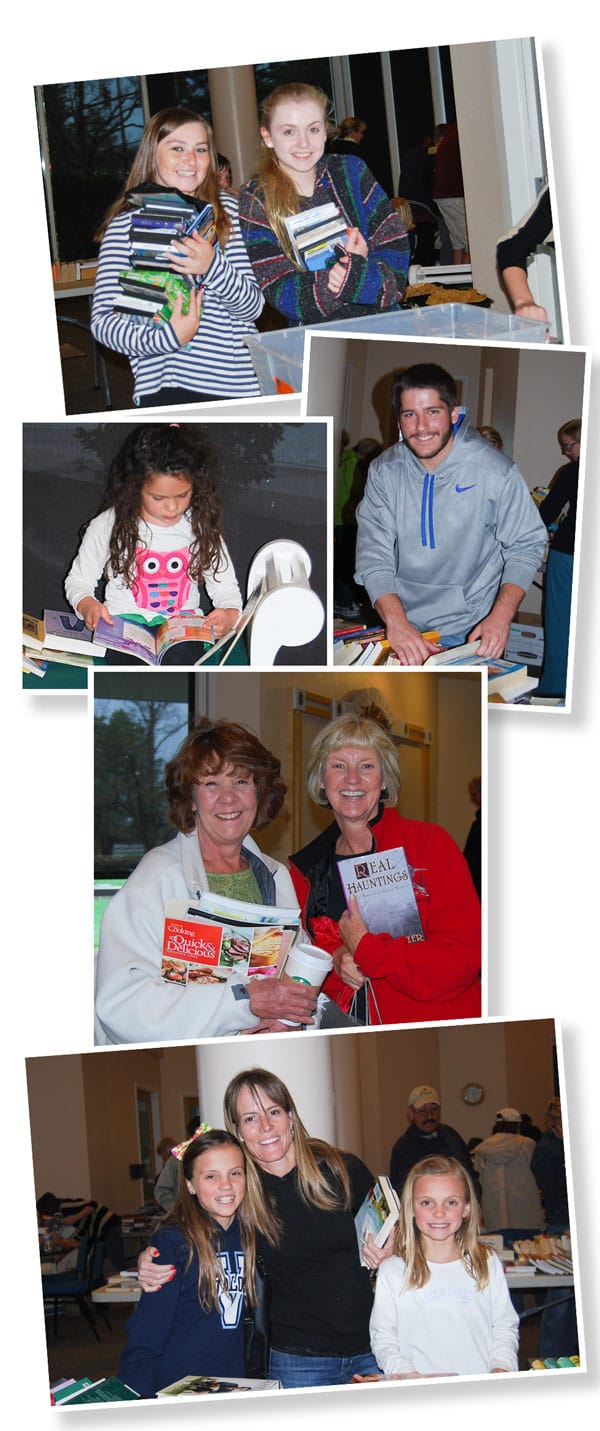 By Lisa Crockett; photos by Lynn Zahorik
Residents descended on the community center last month in search of a good book. The event, which is held annually, was sponsored by the Castle Pines North Master Association and was organized by event coordinator Carla Kenny. Kenny was ably assisted by 12 volunteers who collectively spent more than 60 hours compiling and sorting books.
"There's no question that without volunteers, this event wouldn't happen," said Kenny. "Most of our volunteers were high school students or members of the Castle Pines North Master Association Board. They helped with curbside pickup and they also sorted fiction from non-fiction and then sorted the books alphabetically by author. It's a lot of work."
In a break with tradition, the book swap was held on Sunday, rather than Saturday, based on feedback Kenny has gotten in years past.
"We had a strong turnout," said Kenny. "This is one of the most popular events in the community each year and everyone loves to get a great new book."
Surplus books at the end of the event were donated to a local charity.
To view the complete slideshow of the event, visit www.castlepinesconnection.com and click on "Photo Album."