Breaking Blue: Peer Support and Community Resources Unit
March 1, 2023
/
/
Comments Off

on Breaking Blue: Peer Support and Community Resources Unit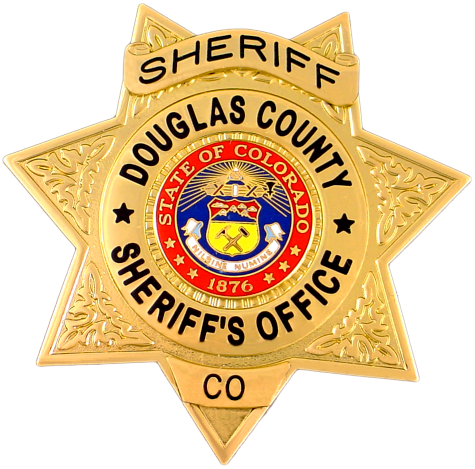 As the midway point approached for the Douglas County Sheriff's Office (DCSO) Citizens Academy, participants became deeply vested in the program and wanted to learn more about ways to be involved in their community and with the DCSO. The next two classes discussed Peer Support for officers and their families and the Community Resources Unit with its numerous programs like Victim Assistance Unit and its volunteers, Youth Education and Safety in School (Y.E.S.S.), Community Safety Volunteers and other community programs.
Deputy Daniel Brite, Health and Wellness Coordinator of Peer Support, along with his 4-year-old service and therapy wellness dog Fergus, runs the program that was launched in 2018. After having been injured in the line of duty in a shooting incident, Brite found himself in need of resources after the injury.
A staggering statistic: out of the 17,000 law enforcement agencies in the U.S., only 3% offer wellness programs. Brite shared that in an average law enforcement career, a police officer will experience 188 traumatic events, whereas the average person experiences four to five in a lifetime. With this data, DCSO took a holistic approach to mental health issues by providing services such as chiropractors, acupuncture, neurofeedback and physical therapy as well as therapists who understand the law enforcement profession. The astonishing result of Peer Support has reflected a decrease of physical injury to officers by 40%.
Another essential program is the Community Resources Unit which teaches the community ways to prevent crime, how to spot frauds or scams, and auto theft prevention, to name a few.
The Victim Assistance Unit (VAU) is another important community program. In fact, 30% of the participants of the Citizens Academy are currently volunteering in the VAU. The VAU trains "victim assistant volunteers" to work with victims of crime or loss who need caretaking or who need information or referral services. The volunteers also deliver death notifications and help victims understand their rights under the Colorado constitution. They are always available via phone, 24-7.
At the end of January, DCSO swore in new victim assistant volunteers including Kingston, a therapy dog trained to comfort victims who have had traumatizing experiences.
DCSO also developed Youth Education and Safety in School (Y.E.S.S.) to enhance collaboration among law enforcement, local schools and the community. Y.E.S.S. Resource Officers work in tandem with schools in Douglas County to help 7th and 8th graders to develop life skills in a positive environment. The Y.E.S.S. program is part of the health class requirement and addresses the topics of teen relationships (sexting, bullying, abuse, harassment, dating violence), internet and digital safety, suicide awareness and substance abuse. Another community program, Parent Academies, teaches the same topics to parents and is a free service offered several times per year.
The Community Safety Volunteers, or CSVs, allow citizens to be involved by assisting DCSO with traffic control, vehicle identification number verifications, impounding cars, house watch, elementary school check and neighborhood patrols. Since CSVs are not sworn officers, they attend training classes that take nine weeks to complete.
To apply or learn more about community resources and volunteer programs, visit https://joindcso.com. Don't miss next month's issue when the Citizens Academy participants partake in a field day of training with DCSO.4
Article and photo by ViVi Somphon; photo courtesy of DCSO