Castle Pines breaks ground on disc golf
March 1, 2023
/
/
Comments Off

on Castle Pines breaks ground on disc golf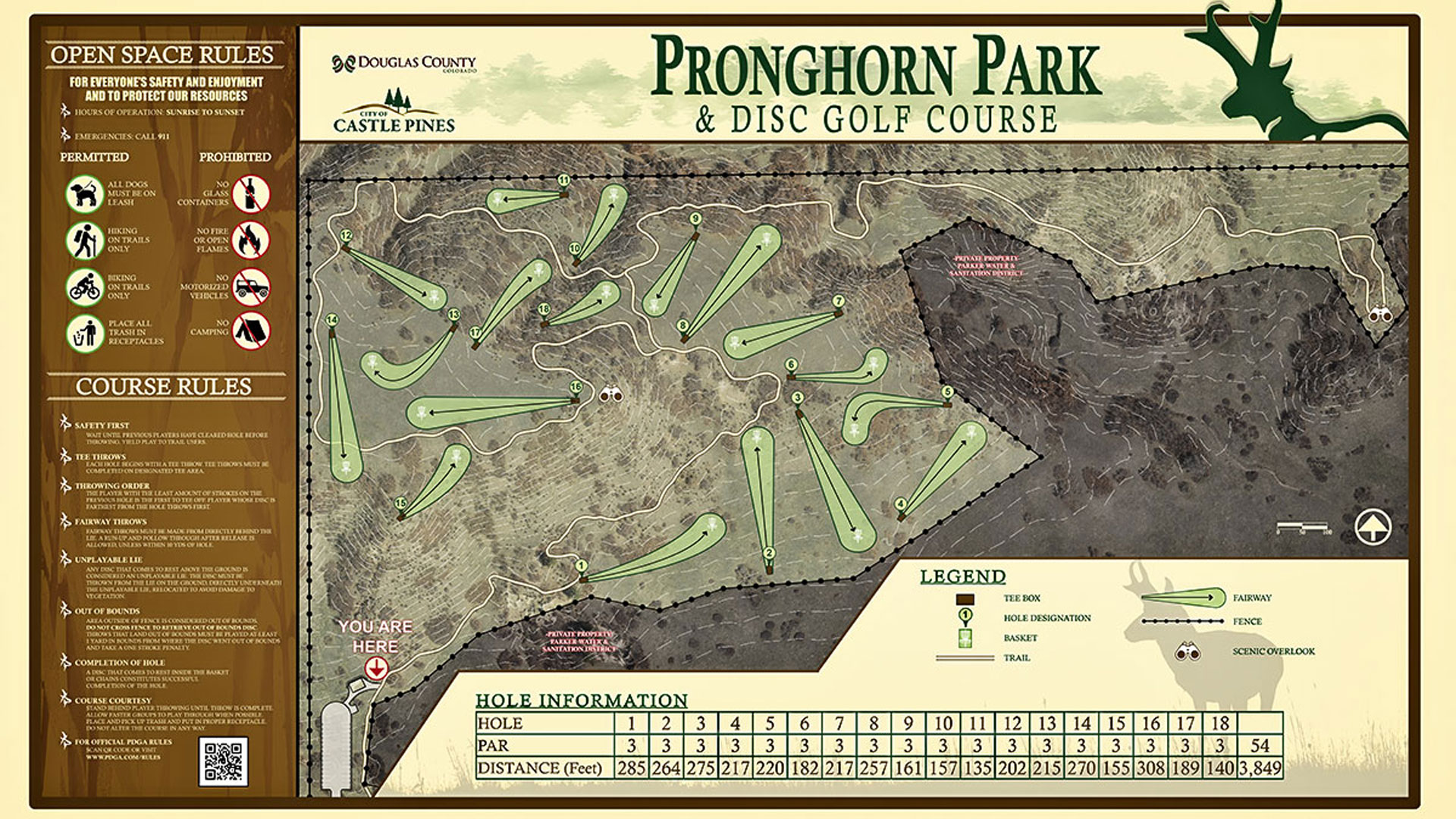 Disc golf is a sport that is gaining popularity across the world. It combines elements of golf and Frisbee, with the goal to get a disc into the designated targets in the fewest throws possible.
The City of Castle Pines recently broke ground on this new amenity as part of Pronghorn Park, located near Hess Road, northeast of Cross Canyon Trail on the east side of I-25. The park property was dedicated to the City through the land development process for The Canyons. Douglas County contributed $300,000 to the project, and the City allocated $450,000.
According to City of Castle Pines Communications Manager, Camden Bender, walking trails that meander throughout the park are part of the initial work, and it is possible that additional features could be approved by City leaders at a later date.
In addition to an 18-hole disc golf course, park amenities will include a walking and biking trail, overlook views of Rueter-Hess Reservoir and surrounding areas, a shelter with picnic tables and parking. The park is scheduled to open in June, weather permitting during construction.
The City's Parks and Recreation Advisory Board recommended the course as part of the City's official park plan, which was updated in 2021.
About disc golf – The rules of disc golf are very similar to traditional golf, but with a Frisbee instead of a golf ball. The object of the game is to complete each hole in the fewest throws possible.
Disc golf can be played in singles or doubles. In singles play, the goal is to reach the target in the fewest throws possible. In doubles, two players alternate throws until one of them reaches the target. The player or team with the lowest point total at the end of the game wins.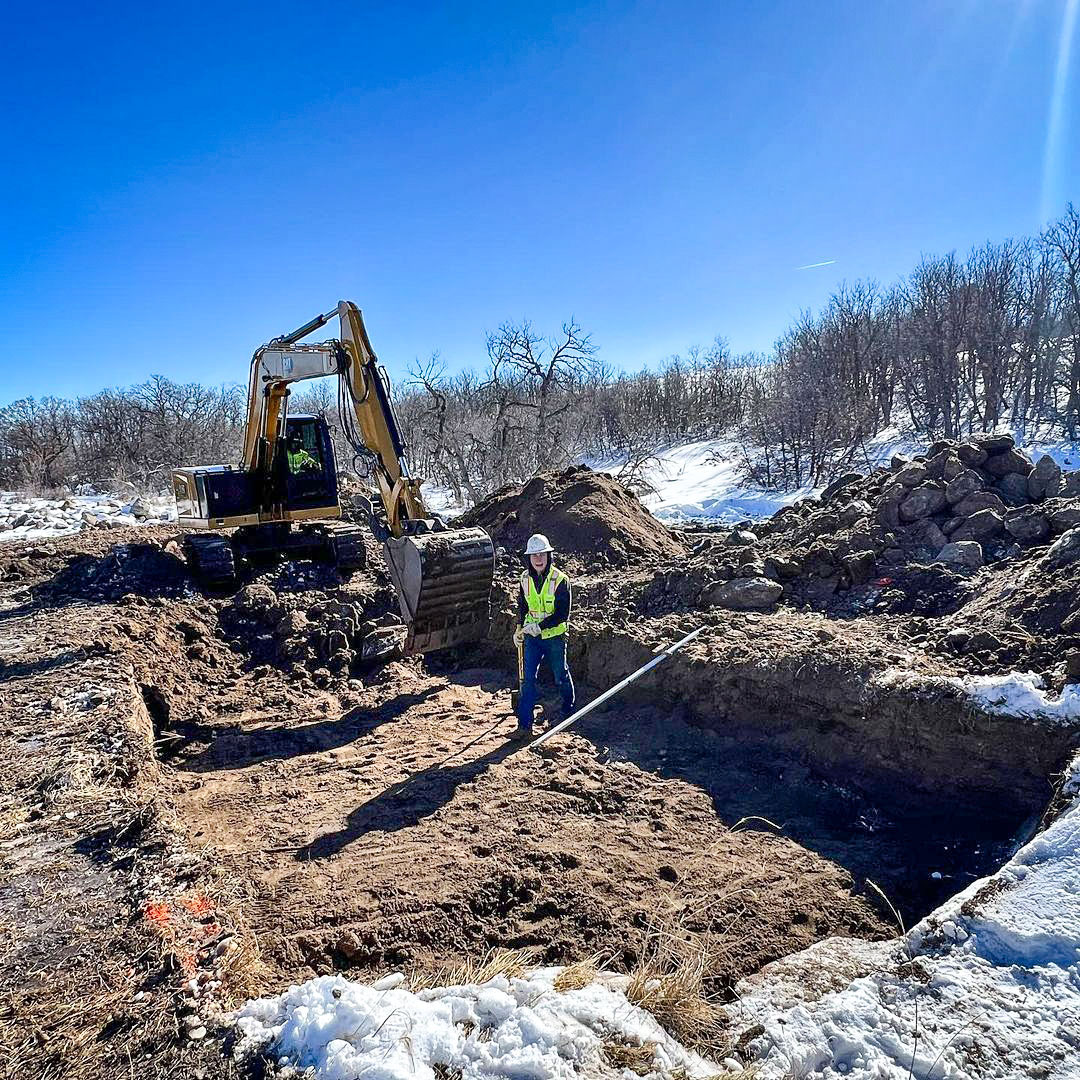 By Terri Wiebold; photos provided by the City of Castle Pines