Buffalo Ridge Elementary Green Team saves energy
May 1, 2017
/
/
Comments Off

on Buffalo Ridge Elementary Green Team saves energy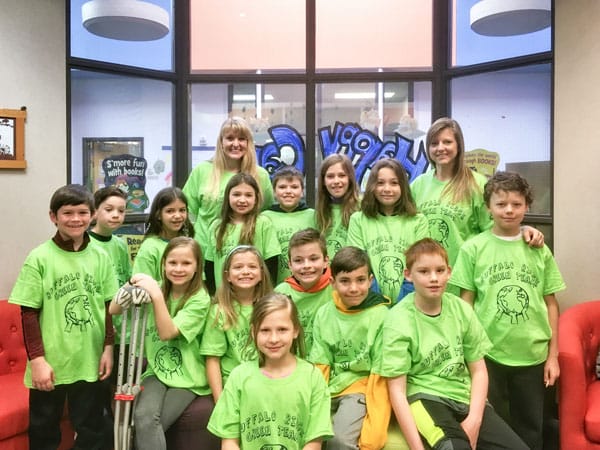 BRE's Green Team has been busy saving energy at their school. Picture above, left to right, back row: Liam A., Blake C., Casey G., Mrs. Romero, Anya H., Gabe H., Charlotte S., Katie S., Mrs. Robinson and Dylan L.; front row: Taylor M., Christina S., Abbie M., Bryce H., Preston M. and Jackson H.


By Kathy Fallert; courtesy photo

Buffalo Ridge Elementary's (BRE) Green Team is comprised of students who are on a mission for environmental responsibility. They have been helping the school's staff and students remember to turn off lights and unplug devices when they are not in use. Led by Jennifer Romero and Jody Robinson, the group took it a step further to find other ways to save electricity.
Romero commented, "BRE Green Team students measured our energy usage using a device called a Kill A Watt, which meters how much energy a device uses. It allowed our students to gain a baseline understanding of how much energy a charging cart uses."
In addition, the students also used a light meter to read the intensity of the light throughout the facility. They will then re-measure their energy usage and compare it to the baseline. Romero continued, "Currently, we have saved 10 percent as of our January energy report and are looking to save at least 15 percent by the end of the year. If we are able to get to 15 percent savings, we will receive 50 percent funding back to BRE so that we can continue to add new ways to conserve energy and water in the future." The Green Team is in the process of purchasing digital timers for the school's charging carts to reduce electricity usage.