Convenient license plate renewal
January 1, 2022
/
/
Comments Off

on Convenient license plate renewal
By Carin R. Kirkegaard; courtesy photo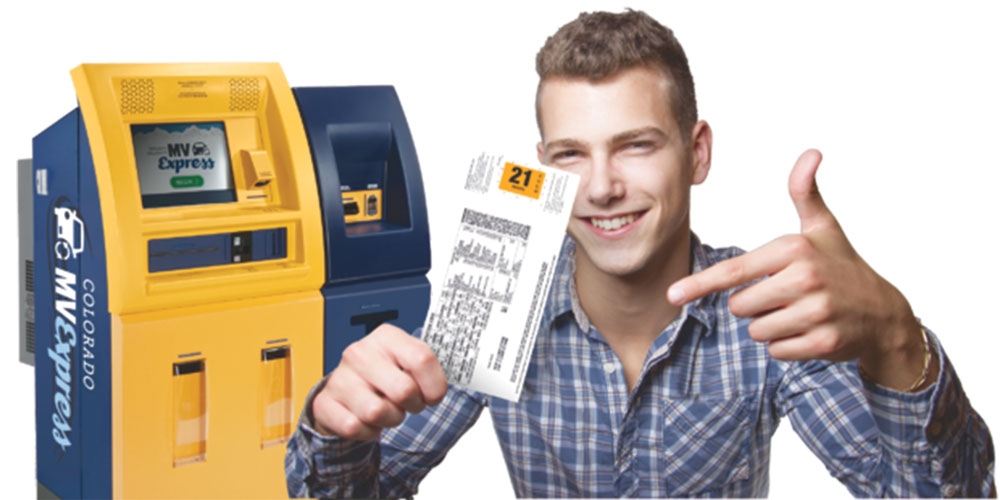 The days of taking a number and waiting for a turn at the Division of Motor Vehicles (DMV) to renew expiring license plates are limited. Throughout the state, self-service DMV kiosks are located in frequented locations like libraries and grocery stores. Douglas County residents can stop at six different King Soopers locations to renew their license plates, check the status of a vehicle title, and print a duplicate vehicle registration – all while making a grocery store run.
Residents will either need a renewal card or the license plate number of the vehicle. Additionally, those seeking to renew at a kiosk need to make sure the correct address is on the renewal notice and that there is proof of liability insurance and proof of a valid vehicle emission inspection on file.
At the kiosk, residents simply scan the bar code on the renewal notice or type in the license plate number, pay the current taxes and fees via a credit card, check or cash and then print the new registration documents and license plate decals.
License plate renewals are available anytime starting the month prior to the expiration month. There is a $25 late fee per month as well as back ownership taxes if renewal occurs after the grace period (one month after the registration expiration) has ended.
Kiosks allow for renewal of personal automobiles, pickup trucks, motorcycles, motor homes, utility trailers and camper trailers. Collector, commercial fleet, dealer, government, taxi/livery, tow trucks or any disabled veteran specialty license plates can NOT be renewed at a kiosk.
Those renewing at a King Soopers kiosk will pay an additional $3.95 service fee. A complete list of statewide locations can be found at https://comvexpress.com.