Educating about potential dangers of gaming
February 1, 2023
/
/
Comments Off

on Educating about potential dangers of gaming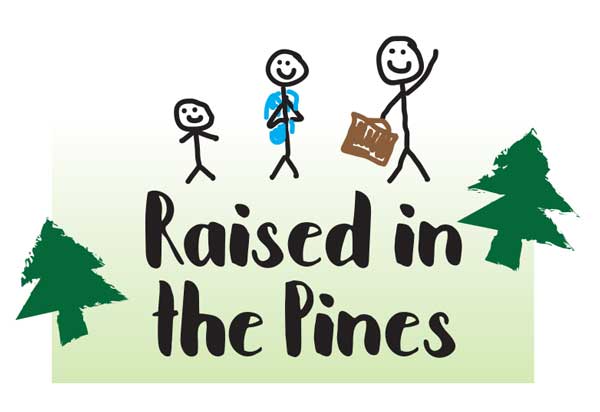 Meg Huber has lived in Castle Pines her entire life. The youngest of five siblings, she feels blessed for being afforded ample opportunities during her formative years and having people to look up to, including those who showed her abundant examples of success.
During high school, Huber took concurrent enrollment at Arapahoe Community College while maintaining her co-op homeschooling education path and enjoying her many passions including theater, music and church.
She now attends Southern Virginia University, a small liberal arts college, and will graduate in May. She is majoring in business with an emphasis in public policy and minoring in both theater and philosophy. During her time there, she has been fortunate to intern in the policy realm at Virginia Institute for Public Policy, The Madison Institute and United States House of Representatives – all while embracing and loving the east coast.
"Having a liberal arts education at a small school has been invaluable as it has given me a wide-range of knowledge, the ability to really know my professors and gain opportunities I might not have had otherwise," shared Huber.
When Huber was 9 years old, she noticed that many kids were obsessed with video games. This observation led Huber to become interested in how something could intrude into people's lives such that they seemed to miss out on more important things like volunteering, learning to play an instrument or participating in 4H, all things she was so grateful to do.
She found herself engrossed in the topic and began research and writing papers all about gaming during her teen years. Fast forward to college and her passion has continued. Huber created The Dangers of Gaming Project – including the recent launch of a website, with her brother's technical help.
"Two-thirds of people in the U.S. aged 13+ consider themselves to be gamers," according to www.dangersofgaming.com.
The website is dedicated to educating others, especially parents, about the potential dangers of gaming. Through peer-reviewed research, she has found that excessive gaming can lead to unhealthy gratification, damage to relationships, negative effects on education, an unrealistic rewards system, increased aggression and lower self-esteem.
Her target audience is parents of children of all ages, but she notes that the website is an excellent resource for gamers who would like help learning to game in a healthier way or quit altogether. "Anything has the ability to become addictive. It's good to be skeptical of things that take you away from human connection," she shared.
The research finding that was particularly interesting to Huber is unhealthy gratification. Video games are structured to prey on the desire to feel gratification more and more – ultimately necessitating greater rewards to fill gratification needs. "Quick gratification causes so many issues," said Huber, while explaining that academics, as one example, require time, effort and focus and gratification isn't quickly achieved.
Huber plans to invest further into her Dangers of Gaming Project to educate as many as possible about this important topic. In addition to adding research and findings to the website, she sees potential for highlighting information for parents, and even educators, based on specific age ranges.
Beyond the website, she envisions a podcast, creating videos, and working with research teams to create community speaking engagements. She hopes to gain feedback so she can advance the education about this topic that she feels so passionately about.
Learn more about Huber's Dangers of Gaming Project and provide any feedback to her at www.dangersofgaming.com.
By Elean Gersack; photo courtesy of Meg Huber