Ending the Year with Gratitude
December 1, 2022
/
/
Comments Off

on Ending the Year with Gratitude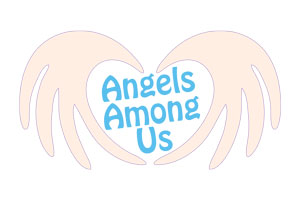 As the year draws to an end, we reflect on the good that surrounds us.
In 2022, we featured eleven Angels Among Us stories, highlighting nonprofits that are using their voices and abilities to make incredible impacts in the community and beyond. Many thanks to each of these organizations for visiting with us and allowing us to share their stories. These heroes and champions of cause inspire so many and, for that, we at The Castle Pines Connection are so grateful.
Backpack Society
Backpack Society is eliminating the stigma of food insecurity in our community. The organization partners with more than 30 schools to provide name brand items for their food pantries and meal bag deliveries to students. They also create meal boxes for families and host food shopping evenings for clients. Learn more at backpacksociety.org.
Braver Angels – Colorado Southern Front Range Alliance
A family therapy model is used to encourage people across political affiliations to come together and really listen and talk to each other. With an equal representation of Republicans, Democrats and others, Braver Angels seeks to help people focus on commonalities rather than differences.  Learn more at braverangels.org.
Food Insecurity Relief and Solutions Today
Two sorority sisters created FIRST in the spring of 2020. In the first year, they raised about $100,000 and provided more than 100,000 meals to nonprofit partners including Denver Rescue Mission, Evergreen Christian Outreach and Douglas County's Help & Hope Center. Learn more at foodinsecurityandreliefsolutionstoday.org.
HomeAid Colorado
A local affiliate of HomeAid, HomeAid Colorado (HAC) is a leading nonprofit developer of housing and programmatic facilities for those who are experiencing homelessness or are at risk of becoming homeless. Through a collaborative approach with home builders, HAC builds and renovates homes, improving lives for many. Learn more at homeaidcolorado.org.
Hope's Promise
Hope's Promise touches children and families in Douglas County as well as across the country and the world.  The organization creates hopeful journeys through pregnancy support and counseling, adoption services, orphan care and foster care.  Learn more at hopespromise.com.
Invisible Disabilities Association
The Invisible Disabilities Association (IDA) raises awareness and advocates for those with disabilities that are not always visible. Every October, they sponsor an awareness week and host an annual gala. Located in Parker, IDA has an international reach. Learn more at invisibledisabilities.org.
Johnny's Ambassadors
After the passing of her son, Johnny, Laura Stack has been on a mission to educate parents, teens and communities about the dangers of today's high potency THC products on adolescent brains. She travels the country to share her message and has created an army of ambassadors who help spread the word. Learn more at johnnysambassadors.org.
Paul's Mystery Ship to End ALS
Paul Dannels passed away from ALS in 2020, and his loved ones started this nonprofit to honor his memory. Paul's Mystery Ship keeps sailing to help others keep hope, kindness and love alive when facing the devastating disease. Learn more at paulsmysteryship.com.
Rocky Mountain Welcome Center
RMWC helps people from across the world to integrate into a new life in the Denver community. Offerings include basic care, education and economic impact, holistic health, and intercultural support and understanding. Learn more at rockymountainwelcome.org.
Sources of Strength
Sources of Strength is an internationally recognized youth suicide prevention program that has been implemented in many middle and high schools across the Douglas County School District. The eight "slices" of the program's strength wheel are family support, positive friends, mentors, healthy activities, generosity, spirituality, physical health and mental health. Learn more at sourcesofstrength.org.
TAPS
Behind the brave men and women who serve our country are countless loved ones. When the unthinkable happens to a service member, no matter the cause, Tragedy Assistant Program for Survivors (TAPS) is ready to help. TAPS hosts an annual National Military Survivor Seminar, a Good Grief Camp for children and regional military survivor workshops. The organization trains peer mentors and matches them with new survivors and supports local care groups. Learn more at taps.org.
For further details on these groups and to review the published articles in depth, visit castlepinesconnection.com and click on the "Angels Among Us" link in the lower right corner, under "Special Segments."
By Elean Gersack