Epic Oaklands pioneers: Henry. H. and Julia Curtis
April 1, 2019
/
/
Comments Off

on Epic Oaklands pioneers: Henry. H. and Julia Curtis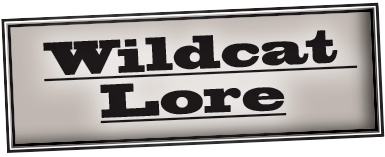 By Joe Gschwendtner; photos courtesy of Archives & Local History – Douglas County Libraries
In 1849, Henry H. Curtis took Julia Paddison to be his bride in South Wales. He was 19, she 21. Seems that Henry, an apprentice jeweler was summoned to repair the Paddison family clock. Clearly, time was on Julia's side, as was her biological clock; 10 children would be born of their subsequent marriage.
Brimming with courage and within months of their marriage, they set out for Australia. From whence this boldness stemmed is unclear. After a five-month voyage, they landed in Sydney, New South Wales (NSW). From there, they headed to Bathhurst, 50 miles west and gateway to area goldfields. Success came to Henry there as the town jeweler and later, as chief gold buyer of placer gold for NSW. Though dangerous business it could often be, Henry had all the necessary tools required, including a deftness with weapons. He and Julia became quite wealthy.
They chose to return to South Wales, Wales in 1858 as the Australian climate did not agree with Julia. There Henry re-entered the jewelry business. On the side, he also became a marksman of national fame, winning the highest badge of the English National Rifle Association in Wimbledon in 1863 and 1869.
By 1871 Henry and Julia were on the move again, this time to Denver. Finding his way to Douglas County, Henry homesteaded 160 acres on West Plum Creek (west of CO 105 and north of Wolfensberger Road). Naming his ranch "Oaklands" because of oak thickets along the creek, Henry would add to his holdings over the years. Creek bottomlands facilitated the ranching of beef and dairy cattle as well as oats, wheat and potatoes. The cows were apparently quite happy as his dairy operation yielded more than 100 pounds of butter weekly, fetching 40 cents per pound at market.
Never ones to accept the status quo, the Curtises developed other ranch and farmlands further north. One, the Longford Court property near Sedalia, was a stocking farm. Another one, Pentilla Ranch, was established in Littleton.
Julia did not live in Henry's shadow; she was his complement, a mountain of strength in her own right. She could ride as hard as the menfolk, chase coyotes, and dialogue with local Native Americans. She was proud, mighty proud when it came to doing chores. After life had reduced her to crutches, she would still not relent on her housework.
By any standard, Henry Harper Curtis was a legend in the Wildcats. Aside from his many businesses, personal attainments and travels to foreign shores, at his core he was a man of the old school, "just and upright." He was about family, bringing firm Christian values and principles to his children and indirectly to his progeny, numbering more than 500 descendants on the 100th anniversary of the Curtis' arrival in Douglas County.
Henry died first in 1911 and Julia joined him in 1913. They rest together in Bear Canon Cemetery. Oaklands has been named a Colorado Centennial Farm and thus will enjoy preservation status well into the future.
Wildcat Lore
As it turns out, The Connection serves residents of the Wildcat Mountains, a name pioneers and historians gave to the high country paralleling I-25 from Highlands Ranch and Lone Tree south to Castle Rock. Since the first territorial road (Daniels Park Road) bisected our mountains, there was no shortage of colorful characters parading through what are now private properties on the ridges of Douglas County. We bring these grizzled and gutsy settlers alive again, vividly sharing their stories of grit and achievement in these Castle Pines.