Favorite haunts to explore this Halloween season
October 1, 2016
/
/
Comments Off

on Favorite haunts to explore this Halloween season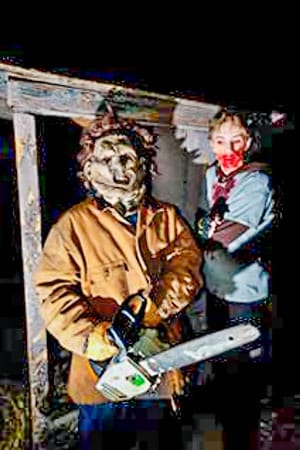 By Patte Smith, photo courtesy of the Castle Rock Fire Department
This year Castle Pines area kids have two not-so-scary shopping areas where they can gather goodies. Trick or Treat Street(s) will be on October 29 from 10 a.m. to 4 p.m. at the shops and businesses along Castle Pines Parkway and also at The Village at Castle Pines shopping center, located at 858 West Happy Canyon Road. Kids dress in your sassy, sporty or scary Halloween costumes and have fun running from business-to-business getting treats. For more information, visit www.castlepineschamber.com.
On October 20 at 7 p.m. Rob Mies, founder of the Organization for Bat Conservation is hosting Bat Encounters at the PACE Center in Parker. If you are an aspiring chiropterologist (might want to look that up) or someone who wants to explore the not-so-creepy world of these nocturnal mammals that flit around your backyard in the evening, be sure to register for this event at www.parkerarts.com. Fear not when you come face-to-face with the largest bat in the world with a six-foot wingspan. Other batty creatures of the night will be there, but none will feed on your blood.
Little ones can Trek or Treat Off the Street at CU South Denver on October 29 from 10 a.m. to 4 p.m. To the horror of dentists everywhere, kids of all ages will be in awe when they see the hallways of candy booths where they fill up their bags with goodies and spooky toys in a safe, fun environment, regardless of weather conditions. Register for this event at http://southdenver.cu.edu/events/event/trek-or-treat-off-the-street/.
Scream your head off as you enter the Castle of Terror at the Castle Rock Fire Department training tower, 303 Malibu Street. Be sure to slowly enter with a buddy to ward off the spirits hidden deep in the tower. Do you know why no one under 13 is admitted without an adult? It is because banshees, ghouls and poltergeists haunt the hallways from 7 p.m. to 10 p.m. Enter if you dare on October 15, 21, 22, 28 and 29. This chilling event is hosted by the Castle Rock Fire Department; all proceeds from the event benefit the fire and police explorers. Admission is $10, cash or check only. Call 303-660-1066 for additional information.

Shaun Boyd, senior archivist for Douglas County Libraries will present a free bone-chilling presentation hosted by The Castle Rock Historical Society and Museum on October 13. Boyd will recount stories of mysterious and Ghostly Happenings in Local History from 6:45 p.m. to 8:00 p.m. at the Philip S. Miller Library in Castle Rock. Refreshments will be served. Call 303-814-3164 for more information or email museum@castlerockhistoricalsociety.org.
Come in a costume and join the fun at the free Spooktacular 2016 Halloween Festival at the Miller Activity Complex in Castle Rock on Saturday October 29. From 1 p.m. to 3 p.m., this family-friendly event features activities including games, bounce houses, a face painter, prizes, food and of course, candy.
For those who do not want to venture out at night, dress in a costume and win a prize as the best-dressed witch at Cherokee Ranch & Castle on October 29 at 1 p.m. The castle is offering tasty potions as they celebrate Halloween with their Witches' Brew Tea. Enjoy the mysterious witches' brew and spooktacular tea-time tidbits. Visit online for tickets at www.cherokeeranch.org.
The ever popular Halloween events offered by the Denver Botanic Gardens, the Denver Botanic Gardens at Chatfield and the Denver Zoo are more fun than fearful.
Ghosts in the Gardens will be held on October 15, 21, 22, 28 and 29 at 6:00 p.m. and 8:30 p.m. each night. Guides will cautiously lead one of three separate ghost tours of each person's choice. They will reveal haunting stories of the Gardens' 100 years of history and explain the details of "The Boneyard."
Glow at the Gardens will be open Wednesday and Thursday evenings, October 19, 20, 26 and 27 from 6:00 p.m. to 9:30 p.m. and features hundreds of carved, glowing pumpkins that light up the night along luminaria-lined pathways throughout the gardens. There will be live music, crafts, costume contests and seasonal treats.
The Pumpkin Festival at Chatfield Farms is Friday to Sunday, October 7-9. From 9 a.m. to 5 p.m. each day, enjoy family and kids' activities, live music, craft and artisan booths, food trucks and vendors, beer and wine vendors, and be sure to pick that perfect pumpkin from the patch.
Chatfield Farms Eight-acre Corn Maze, After Dark Corn Maze and Mini-Maze for Kids under 10 is open until October 30, Fridays through Sundays at various dates and times. There will be activities for all ages and food vendors. Remember, the maze is not haunted, only fun.
Corn stalkers haunted maze, reapers ranch and a haunted hayride are all part of the Fright Night activities at Chatfield and run until October 30. There are various times and dates for these events. Visit www.botanicgardens.org for more information.
Boo at the Zoo on October 22, 23, 29 and 30 has 20 trick-or-treat stations, creepy crawly animal demonstrations and exciting family-friendly entertainment under the canopy of the Denver Zoo's beautiful fall foliage. Boo After Dark on October 28 and 29 offers visitors a nighttime trick-or-treating experience. Visit www.denverzoo.org for times and more information.