November 1, 2016
/
/
Comments Off

on Smile for a Lifetime
Smiles change lives
By Lynne Marsala Basche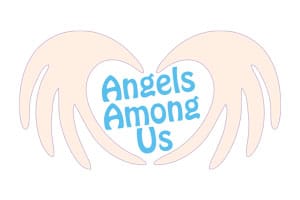 Can a smile open doors, inspire self-confidence and create a ripple effect of goodwill in a community?  The 501(c)(3) Smile for a Lifetime (S4L) of Greater Denver seeks to achieve all that and more.  Drs. Kevin Theroux and Brooks Barefoot of Total Orthodontics in Lone Tree are dedicated to changing lives one smile at a time.
As part of the S4L program, Total Orthodontics provides free orthodontic treatment to kids in need.  The board of directors selects recipients based on submitted applications, and the board of advisors, which consists of pediatric dentists, treat the recipient's general dental needs pro bono.  The entire S4L team from the board of directors to the doctors is volunteer run.
Recipients are chosen based on orthodontic and financial need.  "Typically, if a child qualifies for free and reduced lunch at their school, they are eligible for free braces through S4L," explained Director Theresa Bakken.  "We have had an exceptional acceptance rate the last two years.  More than half of the children who applied were selected."  Bakken says she has seen a new smile change the life of a child.  "Their teachers, parents and mentors tell me they are more outgoing, more confident."
When Theroux founded S4L in 2009, he wanted to do more than give children free orthodontic care.  He wanted to foster philanthropy.  As part of the S4L program, recipients must pay it forward with a 40-hour volunteer project of their design that benefits other children.  Theroux's message is simple.  "Everyone can do something to help others," he says.  "My goal is to do more than create a beautiful smile.  Also, I want to encourage personal growth and pass on the joy of giving."
Bakken agrees, and her favorite results come from the pay it forward component.  "We have children tapping into their own talents and making a difference in the lives of others.  That's a really powerful lifelong lesson," she said.
Currently, recipient Sam T. is partnering with a teacher to help the refugee community at his elementary school.  They hold meetings after school with refugee families to set educational goals and work to assemble books about culture and languages of Somalia and Nepal to share with staff and the school community to build understanding and respect.  Barefoot noted that treating kids like Sam gives him hope.  "Sam and his mom are so grateful for the orthodontic care we're providing, and at the same time he's excited to spread good will with his project," said Barefoot.  "It's extremely gratifying and uplifting!"
As of April 28, 2016, there were 6,026 students in Douglas County participating in the free and reduced lunch program, which typically allows for inclusion in S4L.  While S4L networks with other nonprofits, school nurses and after-school programs, the organization also relies on word of mouth to spread the word about the free braces opportunity.
Learn more at http://total-orthodontics.com or email S4L@tosmiles.com.
We invite readers to send suggestions for nonprofit organizations to feature.  Email editor@castlepinesconnection.com.  We look forward to learning more and sharing information about nonprofits in our community throughout the year.