Giants of the Wildcat Mountains
November 1, 2016
/
/
Comments Off

on Giants of the Wildcat Mountains
Turn-of-the-century Douglas County pioneers were tough and uncomplicated. They lived in the moment. Dreams of their future were marred by hostile Indians, locusts, parched lands, dried-up streams and rattlesnakes. Long-term planning didn't come naturally. Surprisingly, there were two remarkable people, mere miles apart, who envisioned the future of our county and acted in unique ways to protect it. Both hailed from Michigan.
Sarah Bennett Walker was born in Kalamazoo of simple means. Her father was a traveling salesman, and she married bricklayer, Willis Walker. They homesteaded in Douglas County in 1886. Two years later, their claim near Riley Gulch (Daniels Park) was finalized and they built their "Usus Ranche" that straddled parts of today's Ridge at Castle Pines North golf course. School records have children Dexter and Enid in attendance at Roundtop School.
Then something happened. While Walker had already been fascinated with wildflowers in Michigan, the Colorado experience set her talents free and unleashed a remarkable energy for research and classification. With levels of uncommon excellence, she discovered, catalogued, preserved and propagated new species. Her work in Douglas County quickly catapulted her into national prominence. In the 1893 Chicago World's Exposition, she was afforded 1,200 feet of exhibition space and won a gold medal.
Walker's achievements, including documenting more than 300 species is still relevant today, and her specimens are frequently cited in horticultural publications. Her surviving dried collections are museum treasures. Another lasting legacy was her design work on the wildflower medians of Monaco Parkway and in the old Denver Elitch Gardens.
At about the same time near Happy Canyon Road, another Michigander homesteader named John Chase arrived. Much like Walker, Chase had the capacity to understand the impact of the day's activity on the future. What he saw, he did not like. Scalawag saw-millers like D.C. Oakes were irresponsibly clear-cutting timber without regard for the future. Never mind that railroads, mining and quarrying industries needed materials. What would those denuded hills offer those who came after?
Chase spent the remainder of his life personally replanting the razed Wildcat Mountains with 7,000 blue spruce and white and yellow pines, while also assisting in reforestation with another 10,000 seedlings. It is almost certain he was a material benefactor in reconstituting the natural look and feel of the hills and plateaus of Surrey Ridge, Happy Canyon and Castle Pines communities.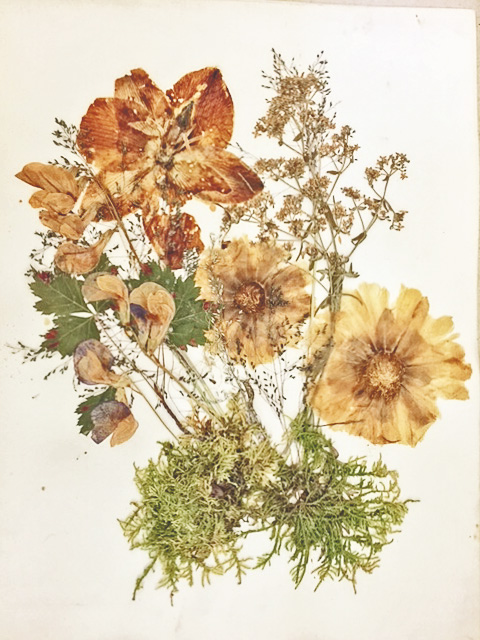 Chase was charitable as well. Large landholdings allowed him great latitude. One open space, today's Castle Pines Golf Club 16th green and 17th tee area was known as Chase's Grove. The Castle Rock Methodist Church held its annual picnic there, one of the year's most eagerly anticipated events. As Josephine Lower Marr once wrote, "The bands went there to toot and so did the politicians."
Prescient women and men are rare at any time in history. The next time you marvel at the beauty of our local forests and wildflowers, honor Walker and Chase by personally helping pay their goodwill forward!